The Anime Streaming Guide 2015
June 29, 2015 · 0 comments
by Chris Perkins.
Not so long ago the dream of the average British anime fan was a 24-hour TV channel dedicated to nothing but Japanese animation. Today, thanks to the streaming revolution, we have something even better. Fans from the four-episode DVD single era (or the three episodes – if you were lucky – VHS era) would have never dared to dream that the majority of currently airing TV anime would be freely available in English within hours of broadcast – and legally to boot. Streaming anime is available from so many sources that it can be all too easy to get confused or stumble upon a less-than-legit site. A standard Google search for a big series like Naruto will throw up a confusing array of options, including numerous pirated stream sites. But fear not, because we're here today to fill you in on all the legal anime streaming or digital options currently available to UK fans. It will allow you to support the shows and creators you love, often without spending a penny.
Please Note: The information provided is correct at the time of writing, but in the fast-moving world of streaming, line-ups can change at any time.
Crunchyroll. Despite starting life as a hive of villainy (well, fansubs), Crunchyroll cleaned up its act many years ago and is now almost certainly the biggest player in the anime streaming scene. The site offers a huge library of current and past shows, although not every title is available in the UK. Crunchyroll has most of the major series such as Naruto Shippuden, JoJo's Bizarre Adventure, Bleach and Sword Art Online and many other shows big and small. Premium members get ad-free streaming in HD from $6.95 a month, and apps are available for virtually all major consoles, mobile and tablet platforms and smart TVs.

Viewster. Not an anime-only site, but this European-based steaming site has been directly courting anime fans for a couple of years. Their ever-growing selection includes a number of series brought to you through a partnership with Anime Limited, including The Heroic Legend Of Arslan, Seraph of the End, Outlaw Star, Escaflowne and Durarara!!. Beyond that they have a good mix of currently airing series (Plastic Memories, Naruto Shippuden) and older shows (Hellsing, Love Hina and Golgo 13). The service is free and ad-supported and is currently available on PC, mobile and tablet, Xbox and most brands of smart TV.
Netflix. As perhaps the biggest name in paid global streaming film and TV content, Netflix needs no introduction. Much as with the catalogue as a whole, the anime titles offered to UK subscribers is a fraction of what their US equivalents enjoy, but there's some big hits there nonetheless. Anime Limited has offered a number of their shows, including both seasons of Space Dandy, Kill La Kill, Tokyo Ghoul and Blood Lad– before their UK Home Entertainment releases. Netflix also hosts titles from Manga Entertainment (including Attack on Titan and Death Note) and others (such as Arpeggio of Blue Steel, Hunter X Hunter and My Little Monster). Where possible, titles are available in both dubbed and subtitled formats (Kill La Kill is subtitled only for example, due to rights issues). Netflix has even moved into acquiring anime directly, with both Knights of Sidonia and Harlock Space Pirate premiering on the service before their eventual disc releases. Subscriptions now start at £7.49 and Netflix is available on every connected device under the sun, as well as mobile, PC tablet and consoles.
Daisuki. Daisuki is a Japan-based service formed by Animation Consortium Japan – a collaboration between Aniplex, Toei, Sunrise and others. The website is not the most user-friendly experience, which is probably why it has not become more of a successful venture. A modest selection of shows is available to UK fans including Sword Art Online II, Gunslinger Stratos and The Idolm@ster: Cinderella Girls. Available online and via free apps for iOS and Google Play.
Animax UK. Sony's Animax brand has TV channels available across the world. In the UK it's a digital only affair, available through PC, or PlayStation 3 or 4 consoles, with mobile apps listed as 'coming soon' They offer a handful of free simulcasts a season, currently Nisekoi, My Teen Romantic Comedy Snafu Too and Fairy Tail. The subscription model (£4.99 a month with a 2-week free trial or £3.99 a month if you commit to 6 months) offers a range of movies and TV series. Major titles include Tokyo Ghoul, Death Note, Bleach and Code Geass. Movies offered include Perfect Blue, Garden of Words and Place Promised in Our Early Days.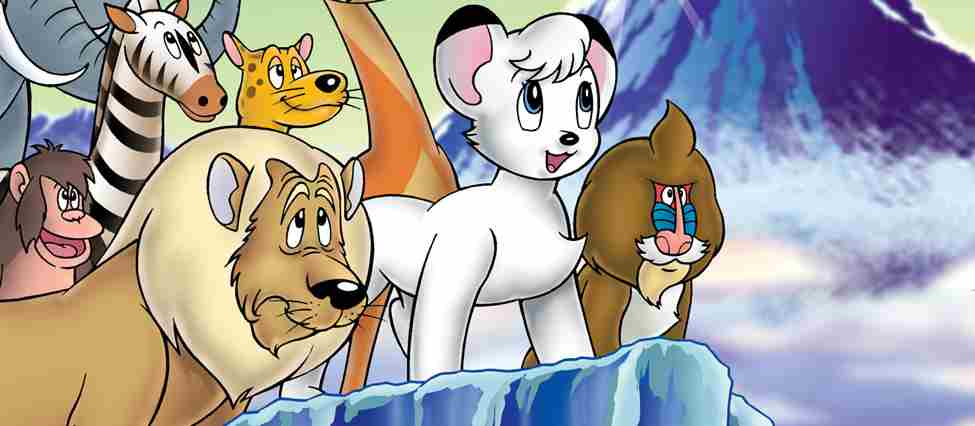 Youtube. Youtube may host an awful lot of pirated material, but you might not be aware that it also has some interesting official anime in its 'shows' section. Some episodes and films from Funimation and Manga US are available to UK fans, such as Chobits and Redline. Most impressively though, the site has a channel featuring what appears to be most of the anime produced by Osamu Tezuka, streaming for free with English subtitles. As well as the likes of Astroboy and Jungle Emperor Leo (aka Kimba the White Lion) it also more obscure works like Don Dracula and Tezuka's TV specials and experimental shorts. The service also offers paid premium content to rent or buy.
And The Rest… International TV site Viki mainly has Asian live-action drama and Latin Telenovelas but it has a small selection of anime available, mostly Tezuka productions, for UK visitors. For those who prefer to own (or rent) a selection of anime is available from iTunes, Google Play and Amazon Instant Video services. The selection of titles varies between services, but aside from the usual suspects (Attack on Titan, Sword Art Online) there's a number of titles – such as Space Adventure Cobra TV, Rose of Versailles and Original Dirty Pair that have never been released on disc in the UK.
Chris Perkins writes about anime for MyM magazine and is the editor of Animation For Adults.