The Life & Death of the Film Festival?
September 9, 2016 · 0 comments
By Jasper Sharp.
It is that time of year again, as the tumbling temperatures, dwindling daylight hours and falling leaves signal the last gasp of summer, that UK film fans can take heart in the knowledge that a new season is just about to dawn – the film festival season. The past weeks have seen programme announcements from BFI London Film Festival (5th-16th Oct) and Raindance (running 21st Sep-2nd Oct) for those in London, while the ceaselessly inventive Leeds International Film Festival will be celebrating its 30th anniversary between 3rd-17th November. All have done their fair share of championing Japanese film and animation over the years, but certainly none are as relevant to this site as Scotland Loves Anime, which will take place in Glasgow and Edinburgh between 14th-23rd October.
It's almost all too much to take in at once, and one does wonder why foreign film fans are not quite so well served throughout the rest of the year. After all, what can be so difficult about sticking a bunch of films on in a cinema?
As someone who has been in the game for over ten years now, I can tell you that putting together a festival is far more stressful and time-consuming than most might imagine. Months are spent wading through dozens of titles, followed by the surprisingly complex detective work involved in trying to find the distributor or sales agent responsible for licensing your choices, trying to negotiate a reasonable price to screen the film (sometimes conducted in languages other than English) and the tedious admin involved in sorting out flights, accommodation and visas for potential guests and making sure that the films are in the place they need to be at the right time.
The great filmic fiesta that evolves in your mind as you're going through this process never quite works out in the way one expects. The press fails to pick up on the freshness and originality of the programming, and advance tickets sales are rarely as healthy as hoped. Oversights in the organisational stages only ever seem to materialise at the eleventh hour, and so you never do get the chance to hang out properly with those special guests you've invited because you admire their work. Often you're running around trying to liberate a film print that is still stuck in customs the day before it is scheduled to screen, or convert digital files that played perfectly well on everyone else's computer beforehand but not on the cinema's projection systems when it matters. If things do appear to be running smoothly, you find yourself constantly on edge, hanging around in the foyer waiting for something to go wrong. And then it's all over. Depression sets in after days of running on empty and the audiences and guests have all gone home, and all you're left with after all the stress is a festival catalogue and the vague hope that everyone enjoyed themselves.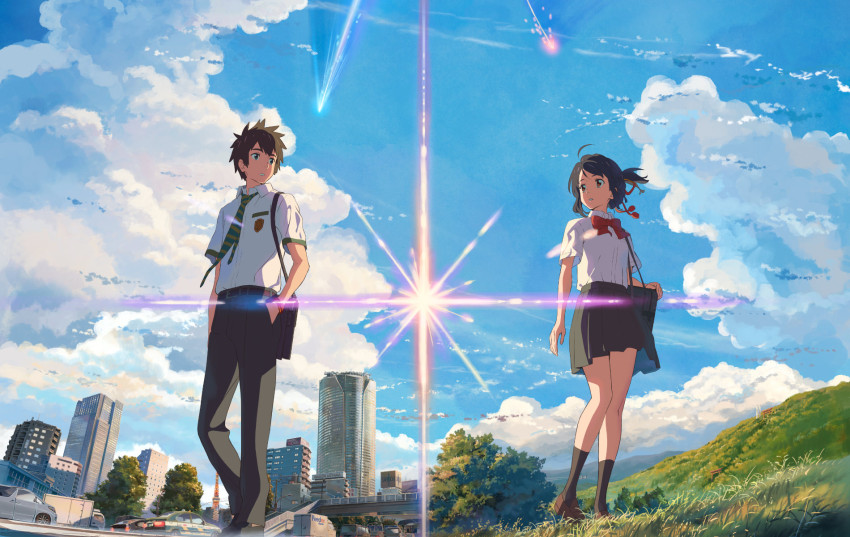 So what's it all for? Cynicism aside, festivals can actually be a fun and rewarding endeavour: a chance to hang around with fascinating and like-minded people, be they audience members, guests or fellow festival plotters, an opportunity to surprise, entertain or bewilder audiences with films they might otherwise never get to see from countries the might know next to nothing about, and the potential to do your bit to sustain a wider and richer cinema culture in an era when everyday screening possibilities for titles considered of more marginal interest are shrinking daily.
And let's face it, many of today's more celebrated Japanese filmmakers were introduced to UK audiences through more grassroots fan-based events, like Frankfurt's Nippon Connection or Rotterdam's Camera Japan. During my tenure at Raindance from 2004-2009, we gave slots to earlier works from Shion Sono and Nobuhiro Yamashita, among others, prior to their wider ascendance into more everyday cinematic discourse. Just as Makoto Shinkai's Your Name (pictured above) becomes the first anime to play in Official Competition at this year's LFF, it is also worth remembering that Scotland Loves Anime shone the spotlight on the director with a mini-retro back in 2013.
But what of the costs? Oh the costs! And I'm not just talking about to your mental health or social relationships… Let's look at some financial considerations. Cinemas in the UK typically return about 30-40% of ticket sales to the organisers of any outside events they might host (generally it is the lower end of this scale), at around the £10 mark (factoring in concessions for students and the unemployed) and usually with a capacity of under 200 seats for the smaller cinemas more likely to support a festival, you're looking at a top box-office return of around £700 per screening. The final amount is often less than this after VAT and the price of free tickets for guests and press are taken into account, and sell-outs are a very rare thing indeed – getting over half-capacity for an independent festival can be an achievement in London's overcrowded cinematic skyline. Most venues seem to be happy with this model, as long as the box-office is enough to justify paying for their projectionists and front-of-house staff – they get to run the venue as normal without having to do so much legwork getting punters through the door. The cinemas to avoid are those that charge outright hire costs, which can be prohibitively expensive (notably one venue in the East End that continued to add exorbitant charges for "extras" such as providing microphones and seats for guests Q&As).
The onus of marketing falls on the festivals, which have the choice of paying around £5000 for a PR agency or spending weeks of legwork personally contacting a mainstream press who would be rather focussing on the latest Hollywood star vehicle than single screenings of foreign films that might never be shown again. Getting any sort of print coverage is hard enough even in London; if you're running a festival outside the city, you might as well forget the national press. The best publicity is always word-of-mouth, but building a community around a festival takes a long time.
In the pre-digital age, prints would be supplied as reels of 35mm packaged up in a box the size of a small filing cabinet. If coming from Japan, this could add up to £200-300 in shipping fees just to get the film from the distributor to the cinema. Studios typically have only a couple, at most, of the subtitled version of any given film, so prints would often need to be shipped onwards from other festivals after they'd screened it and gone through the process of boxing it back up and arranging a FedEx pickup. Depending on where it's coming from, you need to allow at least a week to make sure the film clears customs with enough time for your venue to check the print for any damage and assemble it for projection. The screening fees charged by the Japanese studios tend to be around a similar amount  (and the major studios often double) so you can see that even with a full house, it's nigh-on impossible to break even on a screening, even more so given the current weakness of the pound. The situation is slightly better nowadays. Shipping costs are considerably lower now that films are supplied digitally on a hard-drive, and some filmmakers are even happy to send you the files over the internet, but screening fees can still be a deciding factor in selecting a film for the programme, not to mention the inter-festival politics of scoring a premiere. Fortunately, there are independent filmmakers out there just happy to have their film shown overseas who will be happy to waive screening fees – although I'm personally uncomfortable with the idea anyone should make a film and not get paid anything for it being shown (and for this reason, in the festivals I've been most actively involved with, I've never solicited submission fees).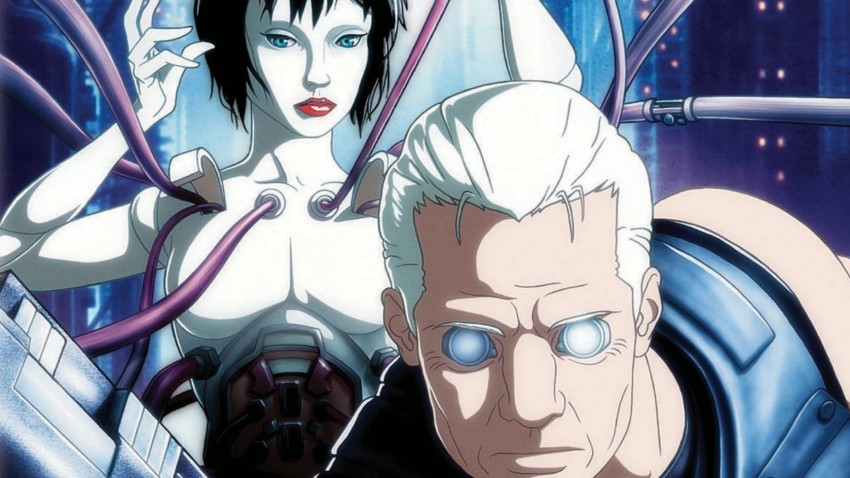 One possible way of keeping costs down is to partner with distributors who wish to use the festival premier as a promotional launch pad for their latest acquisitions. During my first year programming the Japanese section at Raindance in 2005, we were really lucky to score such an arrangement with Manga Entertainment, resulting in a 300-seat sell-out for the UK premiere of Ghost in the Shell 2: Innocence. During my last at Raindance, the UK premiere of Sono's Love Exposure (2009) would have been financially impossible had it not just been acquired by Third Window Films. The symbiotic nature of such arrangements was highlighted when Third Window also saw the positive reception to the international premier of Momoko Ando's Kakera: A Piece of Our Life (2009) at that year's festival and decided to pick up the UK rights.
Scotland Loves Anime and the currently dormant Terracotta Far East Film Festival are both run by distributors eager to gauge audience reactions to any planned or possible releases while fostering a wider community around them. Curiously however, the bulk of non-specialist distributors who deal with Asian films rarely seem to pick up their acquisitions from UK festivals (seemingly oblivious to the fact that one of the main raison d'etres for a festival is to introduce unknown works to new audiences), instead opting to do their shopping in the more fevered marketplaces of Cannes or Berlin. Nor do UK film publications seem to have much time or space for film festivals on their home turf. And so the kind of transnational Asian arthouse cinema of Hirokazu Kore-eda, Hou Hsiao-Hsien or Apichatpong Weerasethakul arrives in this country having been filtered through very European portals of taste.
Another cost-related problem raised its head during my four years as director of Zipangu Fest (from 2010-2014), an independent festival put together to show cutting-edge features, shorts, animation and documentaries from Japan, in terms of the costs of inviting guests from the other side of the globe and accommodating them in one of the world's most expensive cities. And those posters and catalogues don't print themselves.
The various costs of screening fees, print shipping, marketing and guests soon stack up, so that a single weekend of screenings could cost up to £10,000, much of which needs to be paid upfront long before the first ticket is sold.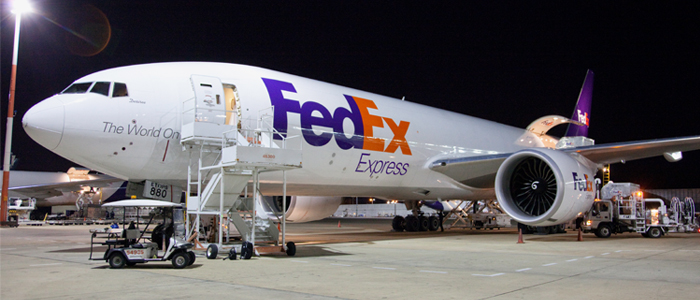 Grants and other sources of outside funding are therefore absolutely essential to make the budgets balance, and fortunately for the United Kingdom, Japan is particularly well catered for in this respect by organisations such as the Japan Foundation UK and the Sasakawa Foundation – without whom the number of Japanese films shown in this country would be a lot smaller. Such grants usually do not stretch to curatorial or administrative costs (i.e. the organisers' time) however, so while a film's sales agent, an airline, a London hotel and even FedEx get their cut from the film festival budget, those responsible with putting the whole thing together in the first place often don't see a penny.
Nevertheless, it is because of this that Japanese cinema has built up such a large and dedicated fan base over the years, a phenomenon echoed and amplified by the vast investment by South Korea in international cultural promotion since the turn of the millennium. Other national cinemas within Asia such as those of China or India, also have sizeable communities within the UK to support them. But what about other countries? It was only the generous sponsorship from Prudential that allowed me as the Artistic Director of the Asia House Film Festival (formerly the Pan-Asia Film Festival) to showcase works from other lesser-known industries such as Kazakhstan, Indonesia, Mongolia, Myanmar and Uzbekistan, but this was a rather unique situation.
The BFI's Film Festival Fund does vital work in developing audiences and supporting enterprises across the country, but while keen to promote the "rich diversity of life in the UK and beyond", this generally applies to addressing different cultures within the UK rather than supporting country-specific showcases of film cultures outside our island nation. Post-Brexit, the future of funding from Europe looks similarly uncertain, but in reality only a few established festivals I'm aware of seem to have benefited from Creative Europe Funding, namely Leeds International Film Festival and Bristol's Encounters Short Film and Animation Festival – both with brilliant track records of showcasing cinema from all parts of the globe, including Asia. However, there is no specific source of funding that encompasses the whole of Asia.
The British cultural industries now seem resigned by necessity to operate on the corporate sponsorship model, but while this works fine for opera, theatre and music events that cater to pre-existing audiences, the culture of philanthropy that exists in the US and which has been posited as a future model for the UK emulate simply doesn't exist here for small "niche-interest" festivals or events. You can also be sure that the uncertainty of the Brexit fallout will be invoked as a reason for potential sponsors to tighten their belts.
All of this makes me fear that in today's interconnected world, market forces will continue to mean that the smaller countries within the world's largest continent remain nothing more to British viewers than vague geographical outlines on the map. And who will be left to stick up for Laos?
Jasper Sharp is the author of The Historical Dictionary of Japanese Film.