[Unboxing] Lord Marksman and Vanadis
May 25, 2016 · 1 comment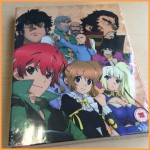 The wait is nearly over as in just a few weeks times on 6th June we will be releasing the series Lord Marksman and Vanadis! It'll be available on Limited Collector's Edition Blu-ray and standard DVD.
Before we tell you about the series and what you can expect from our release, a quick note that you can order this from the likes of Amazon UK, Zavvi, Base, Anime-On-Line and of course our own web shop. HMV stores across the UK will be stocking this on day of release. And if you're going to be at MCM London Comic Con this weekend we'll also have some copies available to purchase at our booth (while stock lasts.)
ABOUT LORD MARKSMAN AND VANADIS
Synopsis: Tigre, a young noble, is captured by a beautiful female general from an enemy country. Though enchanting, her curves aren't the only dangerous thing about her. Shes backed by an army of desirable warrior-goddesses called the Vanadis. Can the valiant Tigre survive the action-packed blend of fantasy and fan service!?
If you're looking for more information on the series we encourage you check out this post at our site HERE
WHAT'S INSIDE? WHAT'S ON THE DISCS?
Our release will be available as a Limited Collector's Blu-ray set and on standard DVD. The Limited Collector's Edition Blu-ray comes packed in a rigid case, inside that a digipack to hold the two Blu-ray discs and there's even a 40-page artbook containing lots of background information relating to the world of the series itself – a great companion to the series if we do say ourselves.
The standard DVD version comes with the two DVD discs packed inside an amaray.
In terms of on-disc content, both versions include:
The complete series (13 episodes) in both English and Japanese with subtitles.
Episode Commentaries
"Tigre and Vanadish" Chibi Theater
Preview for Episode 1
Promotional Video and commercials
Textless Opening title sequence
Textless Closing title sequence
WHAT DOES THE FINISHED PRODUCT LOOK LIKE?
And now for photos of the finished product! (You can click on the images below to enlarge them.)
If your opting for the standard DVD version, here's a glimpse at that for you
And that concludes our unboxing of Lord Marksman and Vanadis. We hope you're as excited about this as we are.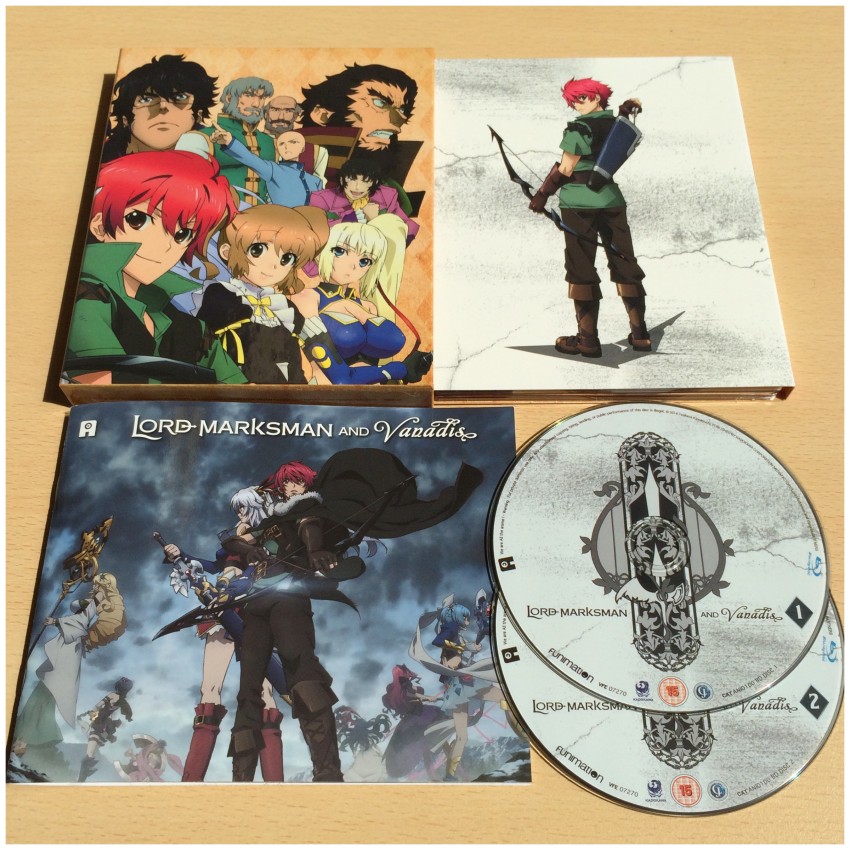 Signing out~!
Jeremy
1 comments
W. Willow

December 2, 2016 4:22 am

Many thanks for the detailed coverage! This was exactly the information I was looking for.