[UNBOXING] Night is Short, Walk on Girl
May 18, 2018 · 0 comments
We recently revealed our plans for the release of the film Night is Short, Walk on Girl that arrives on 25th June. Well today we're delighted to bring you a full unboxing of our Ltd Collector's Ed. Blu-ray+DVD set! Have a look below!
---
MCM London Comic Con attendees: Before getting to tell you about the product itself and whatnot, we're happy to confirm that the first opportunity to get your hands on this release will be next weekend at the MCM London Comic Con event (25-27th May 2018). We will have copies of this available to purchase (while stock lasts) from our stand, stall #1600 in the South Hall.
---
ABOUT "NIGHT IS SHORT, WALK ON GIRL"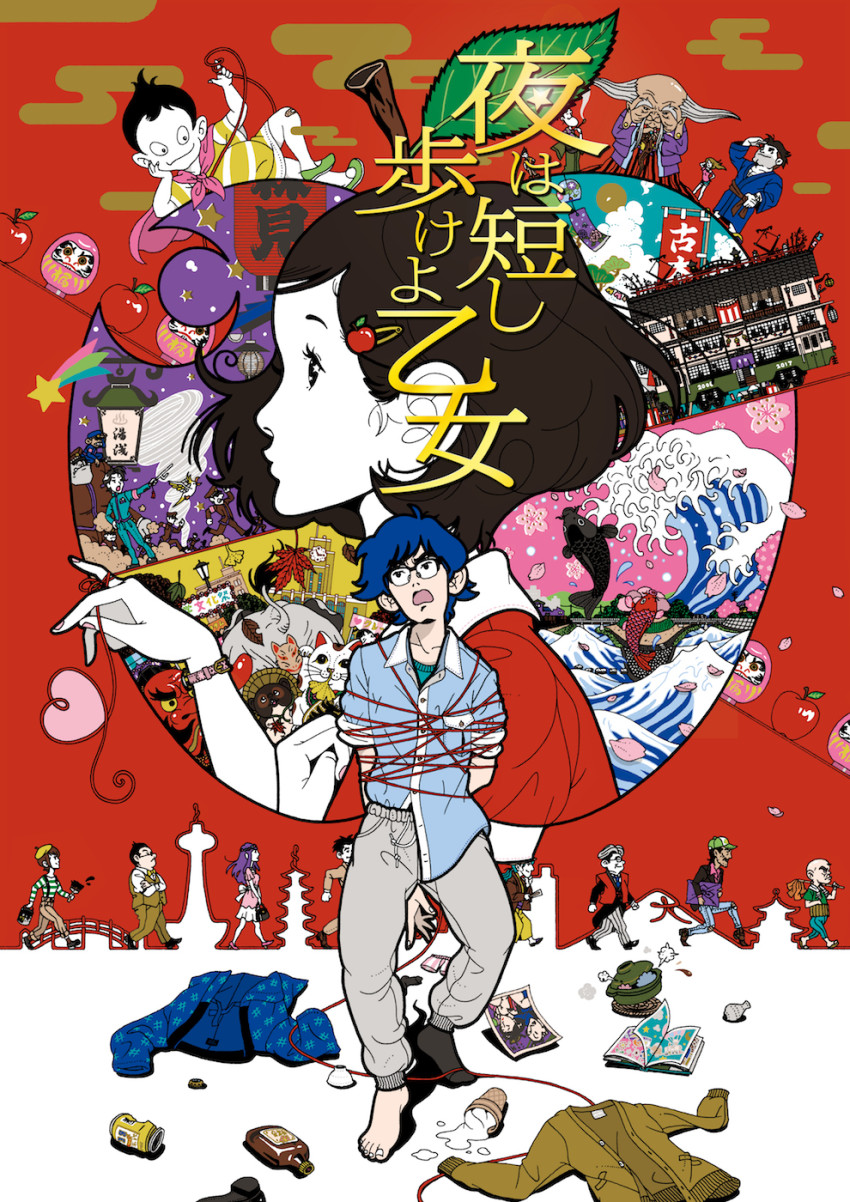 Let director Masaaki Yuasa (The Tatami Galaxy, Lu Over the Wall, MIND GAME) walk you through an eccentric, colourful journey of love, life and youthful exuberance unlike anything you've seen before.
Synopsis: "Senpai" is a man smitten with his inscrutable junior, The Girl with Black Hair. Although he plans to woo her by engineering a series of "coincidental" encounters, he reckons without the exploratory nature of this girl as she roams through an abstract, bustling night in Kyoto. From pub crawls to festivals, book fairs to impromptu musical performances, the night is short and there's much to take in – how can "Senpai" possibly grab the attention of the apple of his eye?
Check out a trailer for the film below:
---
WHAT'S PLANNED FOR THE RELEASE?
We will be releasing the film on both Blu-ray and DVD. There will be a Ltd Collector's Ed. Blu-ray+DVD set, as well as standard Blu-ray and DVD versions available from 25th June 2018.
The Ltd Collector's Ed. Blu-ray+DVD set will come packed in a rigid case with a digipack to hold the Blu-ray and DVD discs. Also included is a 52-page art book that is divided into three sections; Characters, Settings and then in a change of pace we're including an essay written by Andrew Osmond (author of 100 Animated Feature Films). It works as a great companion to the film and is a great read whether you're familiar with the film, or perhaps other titles of Masaaki Yuasa's, or not.
If that wasn't enough, on the disc themselves you'll also get an interview with director Masaaki Yuasa and there's also some Japanese previews of the film too.
In case you're not aware, the film is in Japanese with English subtitles only. (No English language dub has been produced for this.) The audio option for watching the main feature is Japanese 5.1.
---
WHERE CAN I ORDER THIS?
Retailers will be taking pre-orders for this soon, but (at time of writing) you can pre-order yours from:
Order at Amazon Order at Zavvi Order at Base Order at HMV Online Order at Anime-on-Line
In case you missed it, there will also be an exclusive bundle to AllTheAnime.com! You can read about that at the bottom of this post.
---
PHOTOS OF THE FINISHED PRODUCT
And now for photos of the finished product! You can click on the images to enlarge them.
The rigid case has a spot-uv finish to give it some extra shine in the light! It's not something you can show off well in static images, so here's an example of how it will look:
Now let's get back to showing you more of the finished product:
---
ALL THE ANIME EXCLUSIVE BUNDLE OF LTD. COLLECTOR'S ED. SET
We will be offering an AllTheAnime.com exclusive bundle of the Ltd Collector's Ed. Blu-ray+DVD set that will also come with a bonus A3 poster! You can see a visual of this below.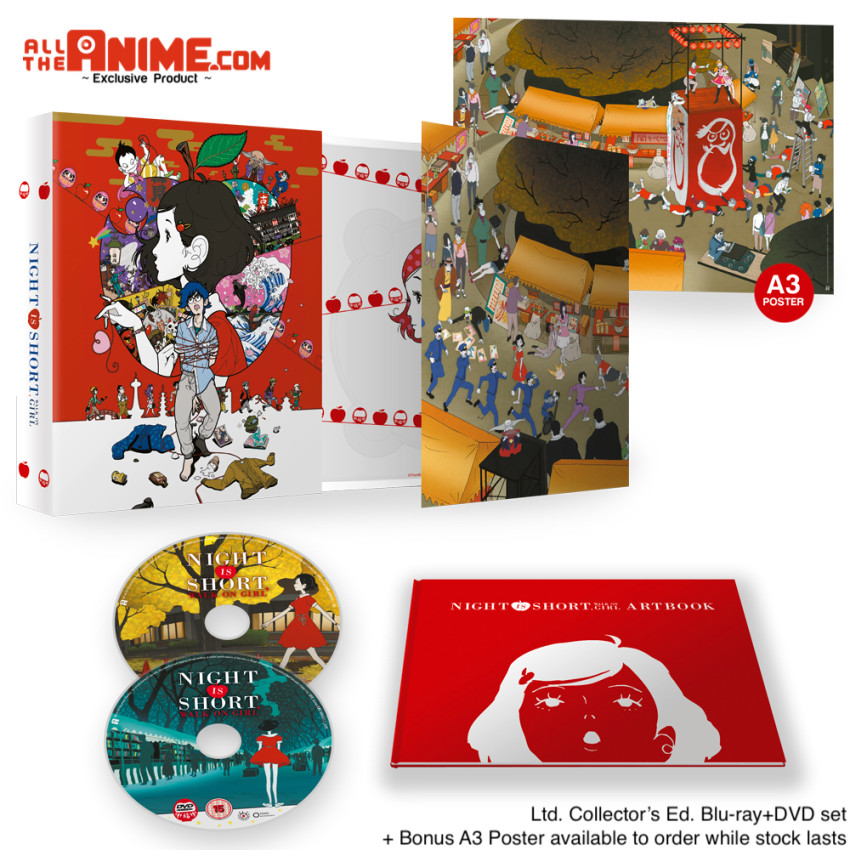 The poster itself depicts the same image that graces the outer side of the digipack; which is an outdoor scene involving many characters you see in the film. It's a great image and we knew there would be some out there who would love to be able to have that as a larger image, us included!
We will begin taking orders for this AllTheAnime.com exclusive bundle from 15th June 2018 there will be a specific cutoff period that will be made known when pre-orders begin. Once that cutoff has been reached, there will only be a small additional allocation of units that will include the poster.
*NOTE 1: The bonus A3 poster will be shipped separately to the product itself and will potentially ship at a different time, be it before or after date of release, too.
*NOTE 2: This offer is exclusive to pre-orders at AllTheAnime.com web shop only offer – this offer cannot and will not be valid for any purchases of this title where we exhibit at an event, or from any other online retailers.
You can view the listing at our web shop below:
Order the All The Anime Exclusive Bundle Here
---
So there you have it everyone, that's how our release of Night is Short, Walk on Girl Ltd Collector's Ed. has turned out! We're very happy with it and we hope you are too.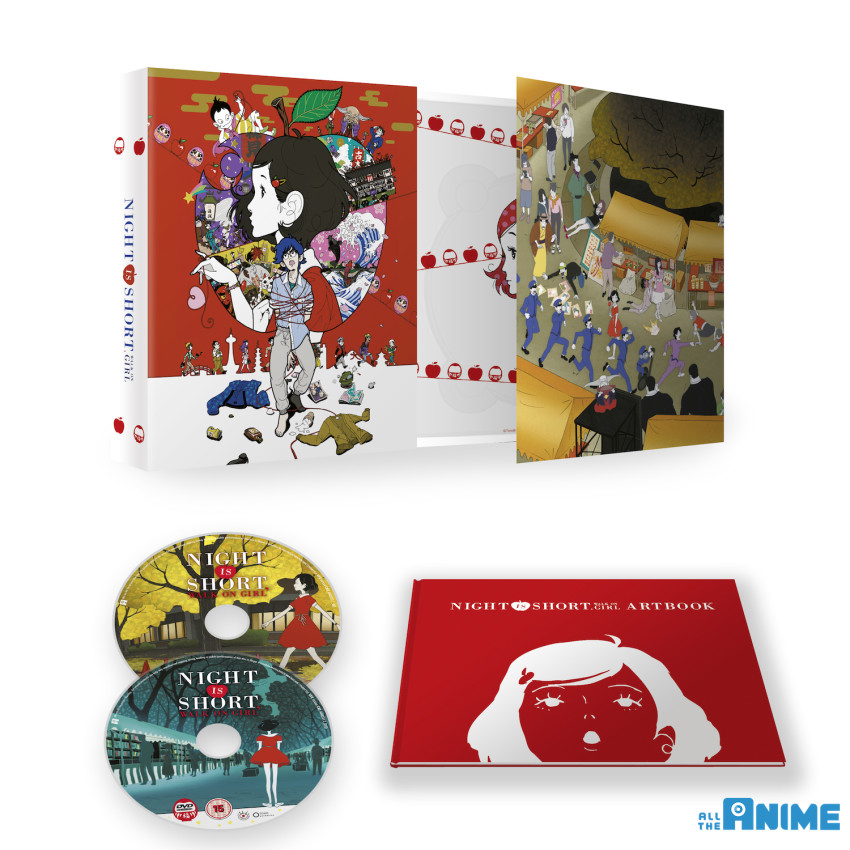 Signing out~!
Jeremy