By Andrew Osmond.
If you're buying anime as a present for someone this Christmas, here are our recommendations!
If they like action…
Cowboy Bebop may have spaceships, but it takes its lead from Dirty Harry and Bruce Lee. For wild mixes of action and comedy, Hiroyuki Imaishi is king, with his epics Gurren Lagann, Kill la Kill and Promare. If you want more action-comedy, try Full Metal Panic. For straighter action yarns, Terror in Resonance is a cinematic modern-day thriller, while Sword of the Stranger is a terrific historical adventure set in feudal Japan.
If they like epic-scaled romance…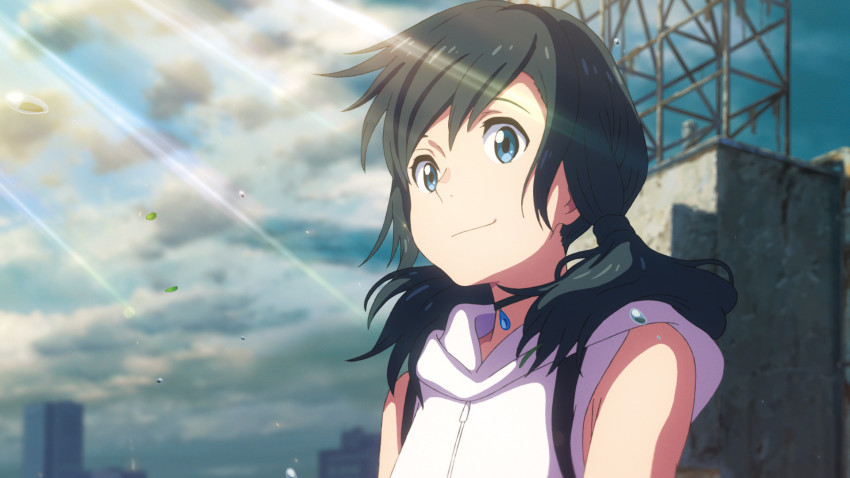 Get Makoto Shinkai's Your Name or Weathering with You, or better yet both. Both films start as small tales of teens in unusual situations. In Your Name, a boy and girl start magically swapping into each other's bodies and lives, while in Weathering wth You, a runaway boy encounters a girl with a most unusual power. But both stories become very, very big…
And if they've seen those two films already…
Get them into Shinkai's backlist! The beautiful The Garden of Words is the natural next stop. For deeper cuts there are 5 Centimeters per Second and the single set which carries Place Promised in Our Early Days together with the space story Voices from a Distant Star.
If they like Ghibli…
A Letter to Momo, about a girl who encounters goblins on a Japanese island, has touches of Totoro. It also has the same attention to place and character that you'd find in Ghibli, especially with the depiction of the title girl Momo.
Mai Mai Miracle has a beautiful, very Ghibli-esque, portrayal of childhood. So do Penguin Highway and Mamoru Hosoda's Mirai,which both put youngsters into fantastical situations. Lu Over the Wall feels like Masaaki Yuasa's Ponyo, and Patema Inverted has much of the appeal of Laputa. If you want a candid portrait of Ghibli's most famous director, watch the live-action documentary Never-Ending Man.
If they like emotional drama…
A Silent Voice is a story of childhood cruelty and teen guilt, as a high-school boy meets the deaf girl he used to persecute at elementary school. He's obsessed with making amends, but can they really build a relationship? Giovanni's Island shows how children fare on a Japanese island occupied by Russians after World War II. If you don't cry when watching these two films, you have no pulse.
HAL is an emotional drama with an SF twist, set in a world where robots bring people through grief. For really heartbreaking love stories, you can't beat the teen-romance series Your Lie in April, about two young musicians; or the film Jin-roh, set in a dystopian alternate-world Japan and scripted by the director of Ghost in the Shell.
For a more straightforwardly feelgood emotional drama, Sound! Euphonium, about girls in a music competition, is one of the best.
If they like horror…
The definitive anime psycho-thriller is Satoshi Kon's Perfect Blue, about a singer-turned-actress amid murder and madness, with shades of Hitchcock and Argento. Vampire Hunter D: Bloodlust is action-horror from the director of Ninja Scroll, with the opulence of Coppola's Dracula.
Tokyo Ghoul is a paranoid thriller about a boy who discovers he has superhuman powers and is hunted as a monster. You'll find it available in both live-action and anime versions. Ajin has a very similar premise. Castlevania is action-horror about vampire slayers, based on the famous videogame franchise. King's Game sees schoolkids caught in a grisly death game. And if you like fun schlock horror, try Calamity of a Zombie Girl.
If they like epic space opera…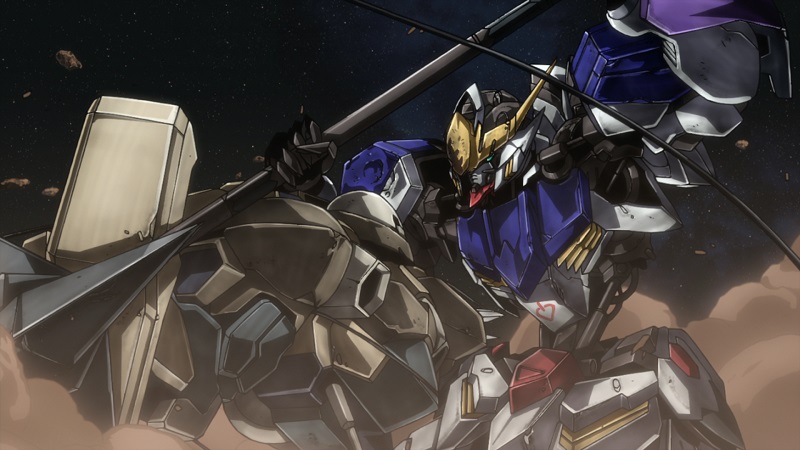 The huge Gundam franchise is the obvious place to start. If they're fine watching old-fashioned animation, you can start them with the original Mobile Suit Gundam series from 1979. If they want glossy twenty-first century visuals, then two excellent starting points are Gundam Unicorn or Gundam: Iron-Blooded Orphans.
For a splendid alternative to Gundam, we recommend the original Eureka Seven series (not the Hi-Evolution film, which assumes you know the series already). Nadesico is a wonderful send-up of the genre, as is Space Dandy.
If they like epic fantasy…
Fullmetal Alchemist, available in two volumes, is the fan-favourite, with two loveable young brothers in a world with overtones of steampunk and alternate history. Escaflowne is a gorgeous fantasy, with a girl whisked into a world where there be dragons, love triangles and knights fighting in giant armour suits (okay, big robots). Magic Knight Rayearth is CLAMP's take on similar material, with three central girls. Birthday Wonderland is a more child-friendly story of a girl who gets spirited away.
If you want a complete piss-take of fantasy, may we direct you to the irresponsible comedy of KonoSuba…
If they like Buffy the Vampire Slayer, Terry Pratchett or Robert Altman…
Try them on Durarara!!, a portrait of Tokyo including headless bike-riders, serial killers, satanic manipulators and teen gang leaders, all done with humour and charm. Masaaki Yuasa's The Tatami Galaxy and The Night is Short, Walk on Girl both hit similar spots, without needing any bad guys.
If they like psychedelia…
Masaaki Yuasa's film Mind Game is a mindblower, whose hero traverses life, death, love and the inside of a whale. For something kinkier, the trippy 1970s masterpiece Belladonna of Sadness sees a medieval woman makes a deal with a horny devil. Revolutionary Girl Utena often skips into psychedelia as it plays with the mythology of fairy tale romance.