Learn About Gundam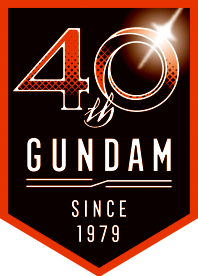 Welcome to the universe of Gundam! With the iconic Mobile Suit Gundam franchise recently celebrated its 40th anniversary after the debut of the original series in 1979, this hub page is our home for all things Gundam – a wealth of information and discussion of the various iterations of the franchise, a guide to where new fans should start on their journey through this fascinating wealth of content, and of course a one-stop shop to buy Mobile Suit Gundam titles on Blu-ray in the UK.
LEARN MORE ABOUT MOBILE SUIT GUNDAM
Here you'll find a large collection of blog posts covering a wide range of Mobile Suit Gundam titles as well as broader discussion of the franchise – it's a treasure trove of information, and a must-read resource for fans new and old!
"If Gundam made them start thinking, I would like them to graduate from such an approach. If they can't find answers, they should seek them from their children, the younger generation, instead of thinking of themselves. Repeated history shows the limitations of human beings so I would like them to break through the limits. The struggle is described in Gundam."
Yoshiyuki Tomino
Learn about Mobile Suit Gundam titles we have releases on Blu-ray –
BUY MOBILE SUIT GUNDAM TITLES