Books: 100 Animated Feature Films
July 14, 2022 · 1 comment
By Jonathan Clements.
Twelve years after its first publication, the British Film Institute's 100 Animated Feature Films gets burnished and buffed up by its original author, Andrew Osmond, in a new edition. This 2022 incarnation features a continuing decline from an America-centric cartoon view of the world, with American films still in the mix, but occupying a lesser proportion than they did in 2010. This does not reflect changes in Osmond's outlook, which has always been international and inclusive, so much as the cartoon world's sense of its own heritage and achievements. The new edition, for example, shoves in two anime features that Osmond left out with great reluctance in 2010, Satoshi Kon's Perfect Blue ("glaringly dated… but frighteningly prescient") and Hayao Miyazaki's Nausicaa of the Valley of Wind.
He has had to throw out 35 entries to make way for new blood like Klaus and The Lego Movie, leading him to discard his previous provocative inclusions of Avatar, and King Kong, both of which were only there to make a point about the nature of "special effects" as a subset of animation – Osmond adds that this time around he was sorely tempted to include Martin Scorsese's The Irishman, in which a de-aged Robert De Niro was as effects-dependent as Roger Rabbit.
"Some sacrifices were fairly easy," he told me via email. "The interesting but rather marginal films – Britain's Secret Adventures of Tom Thumb (released by Manga Entertainment), Canada's Rock & Rule (where Debbie Harry sings down a netherworld demon). the 1948 French Alice in Wonderland, Disney's 1940s oddity The Three Caballeros with an alarmingly lecherous Donald Duck cavorting round South America." But then there was the inevitable requirement to drop a few of those Japanese cartoons we keep hearing about.
"Some sacrifices were hard – the most blasphemous may be Isao Takahata's historically seminal Little Norse Prince. I also chopped many other anime: Memories, Ninja Scroll, Ponyo, The Sky Crawlers, End of Evangelion… I cut Girl Who Leapt Through Time too, though I kept Hosoda's Summer Wars and added Wolf Children. They're all admirable films – Memories is one of my personal favourites – but there were so many other entries from the first edition that demanded to be kept."
He adds, in his introduction, that the biggest-grossing animated film worldwide is currently the "live" 2019 remake of The Lion King, which both director and producer facetiously insisted was not animation but something super new-new-NEW. He gently alludes to another growing issue, that Chinese films of all kinds can become global market leaders through ticket sales solely in their home market, although they do not necessarily have the clout to thrive overseas and justify inclusion in a 100 Best-of. Osmond praises the overlooked Hong Kong movie My Life as McDull, and has space for the Wan brothers' Nezha Conquers the Dragon King, but otherwise finds Chinese feature output wanting.
Some entries are substantially upgraded with the sort of information that reveals just how much can change in 12 years. Osmond's treatment of Dumbo, for example, gets an extra half-page on the increasingly controversial issues surrounding its portrayal of race, while Osmond's coverage of Tezuka's Animerama trilogy now favours Belladonna of Sadness, which was "hyper-obscure in Anglophone territories" in 2010, but easily bought in the UK today.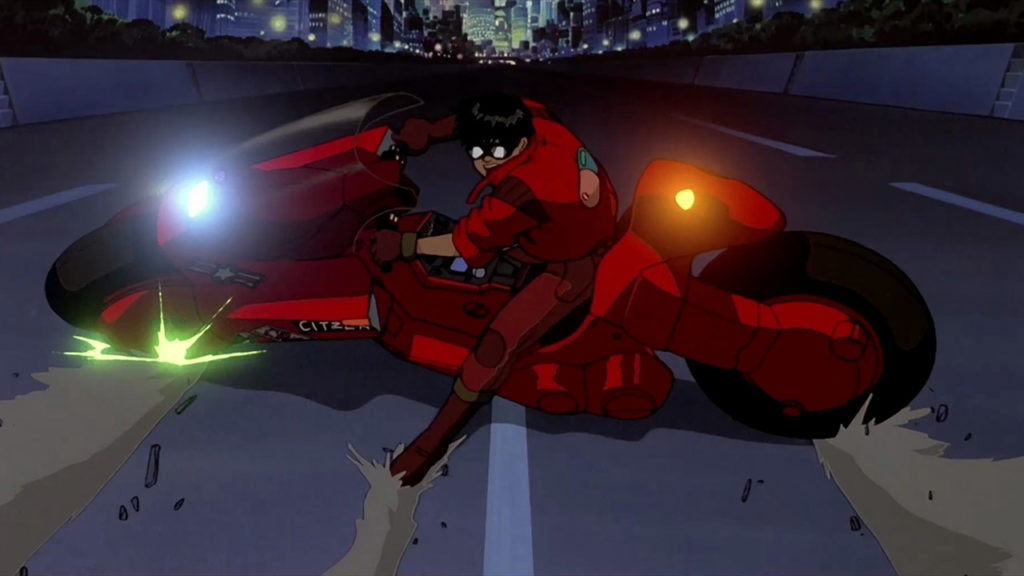 Osmond's reviews are thoughtful, engaging reveries not only of each film, but of its context and gossip. Rango is winningly described as an answer to Pixar's Toy Story, its hero a self-made soul "with no godlike child to define him." We hear about the production environment of The Adventures of Prince Achmed, the controversial lines dropped from Aladdin, and the possibility that Disney's hommage to the Arabian Nights is actually an allegorical friendship between an Arab and a Jew. When discussing Katsuhiro Otomo's Akira, Osmond deftly places it within conflicting reception contexts – yes, its violence would have appeared transgressive to some viewers, but not if they were familiar with Ralph Bakshi and Heavy Metal. Similarly, he wades deep into casting issues with Kiki's Delivery Service, pointing out how the entertaining and witty improvisations by Phil Hartman in the English dub as Jiji the cat, nevertheless detract from Jiji's narrative purpose in the original.
The question of why Osmond needs to bother goes to the larger issue of why a book like this exists in the first place. It is not quite the populist clickbait of "A Hundred Cartoons You Need to See Before You Die", but rather a carefully curated collection that imparts a sense of what animation is and where it can go. By forcing Osmond to cleave to a frankly arbitrary number of titles, the BFI pushes him to a ruthless discipline regarding which cartoons are worth our limited time if we want to come away with an understanding of the contemporary medium. Such a focus can lead to some interesting discussions, such as his account of how 12 years ago he favoured the sequel to Ghost in the Shell over the original, but now feels obliged to switch his coverage to the 1995 classic, or his argument for the primacy of the third Madagascar film over its two predecessors. Osmond cops to personal bias in his introduction, but his personal bias is partly what we are paying for – we trust him to come up with a hundred cartoons that can fairly encapsulate the medium as it appears today, such that someone who knew nothing could watch a film a day and become an animation expert in just three months.
Some trends, however, even stump the experts. "I don't pretend to understand how Demon Slayer: Mugen Train got that big in the cinemas," he admits, "followed more recently by Jujutsu Kaisen 0… Maybe they're just flashes in the pan, but Shonen Jump is in an incredibly strong position now. For all its foreign attention, Belle was dwarfed by those films at the Japanese box-office." And when it comes to the future, if the BFI return in ten years' time for another update, they may have to do some elaborate jiggery-pokery to work out what a feature film actually is by then.
"Over the COVID period," he comments, "there were so many really big animated films that went straight to stream that it's shifted people's mindsets substantially, and maybe permanently. Who could have guessed that Westerners would see the final Evangelion movie premiere, not at a festival, but on Amazon Prime?"
Jonathan Clements is the author of Anime: A History. 100 Animated Feature Films by Andrew Osmond is published by Bloomsbury for the British Film Institute.
1 comments
Elton D'Souza ART

July 19, 2022 5:37 pm

amazing write up. truly unfortunate for Belle; i look forward to the art book, and maybe the story board book. Happens to even some anime series like how trendy demon slayer including the 'methods and tools' to make it trend made people unaware of other animes like Keep Your Hands Off Eizouken, dragon quest (first for episodes were great...). In the live action realm films like Cyrano (2022) and many others get left out of any spot light, because it's all about the spot light these days for like 95%+ of people it feels. In addition to live action you have the MCU cutting 40 min of Dr Strange 2, and around 60 minutes from Thor 4. It's like imagine storyboarding a whole movie or/and writing the perfect screenplay and then being forced to cut it short, which ruins all the pacing. Films can be perfectly made in that everything that you experience is intentional by the filmmaker, which is what I love about the craft. ...Yet those take up the spot light (maybe MCU no longer though due to too many fails incl Eternals). Streaming platforms are creating the spot light too, which means everyday people miss out on the true gems of cinema. Insane that lion king hit so hard money wise... EVERYTHING EVERYWHERE ALL AT ONCE is still in cinemas... which is great, shows the power of word of mouth, and maybe we need to rely on that more.