Books: International Shojo
May 6, 2019 · 0 comments
By Jonathan Clements.
Masami Toku's collection International Perspectives on Shojo and Shojo Manga: The Impact of Girl Culture might contain a couple of doubtful inclusions and off-the-wall tangents, but still outperforms many similar books in terms of its sheer usefulness and educational value.
Toku herself crams in some fascinating 1995 research of her own into how boys and girls, in Japan and America, differ in their artistic approaches when asked to draw a particular scene in comics form. She observes that it was not until 1998 that "manga" art was deemed appropriate for study in Japanese schools, and that a similar experiment would produce substantially different results today. She goes on to turn her own America-born son into a guinea pig, chronicling the changes in his drawing style over the course of the next sixteen years. It is an odd and somewhat distracting chapter for an editor to write as the opener to a book about comics for girls in Japan, but, regardless, a deeply stimulating chapter for anyone with an interest in the psychology of art.
Nozomi Masuda soon gets down to the nitty-gritty, with an overview of girls' comics in Japan, and useful comments on attempts by critics to break it down into several different styles based on key works by famous creators. Yukari Fujimoto asks the unexpectedly complex question: "Was Sailor Moon successful in America?" in a chapter conceived as a response to Anne Allison's earlier "Why did Sailor Moon fail in America?"  As Fujimoto observes, that really depends how you want to define "success". The fact that I don't need to tell you what Sailor Moon is would be part of her point.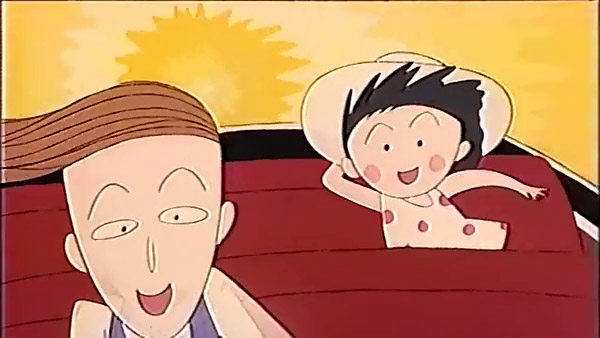 Hiromi Tsuchiya Dollase writes a chapter on Chibi Maruko-chan, a character far less likely to be known outside Japan, even though the anime series in which she stars was the highest rated Japanese cartoon of the 1990s, with a peak audience share of 39.9%. These days, it's slumped to 9.9, but that still makes it more popular than the famous One Piece, which can only manage a paltry 5.6. Dollase points to the things that make Maruko-chan such a winner with Japanese audiences, contrasting its traditional appearance and cute aesthetics with a few underhand disruptions to accepted norms.
Shige Suzuki grapples with Keiko Tobe's tragically incomplete autism manga, With the Light – once again a valuable piece, but since the manga was published in a magazine for housewives, it's hardly what anyone would call a "girls' comic." But let's not argue – I was fascinated by his commentary not only on the manga itself, but on the wildly varying reactions to it among critics, and the fact that the audience most likely to read it – the parents of autistic children – also seem to have been the most likely to be triggered and annoyed by some of its scenes. He contrasts With the Light with American fad for "medical memoirs", noting that Tobe's work, contrary to many readers' assumptions, is neither autobiographical nor non-fictional.
If that didn't throw enough cats among the pigeons, Kazumi Nagaike wades into the issue of "boys'-love" (BL) comics – male-male romance comics for girls – asking if the genre "plundered" the culture of gay men. I got into trouble for daring to suggest that in NEO a few years ago, but Nagaike has chapter and verse from many gay critics of the 1990s who were similarly concerned about the way that their identity was being turned into fantasy pablum for teenage girls. Many BL creators emphasise the fantastic element, complaining that their stories bear no relation to real-world people or politics. Cheekily, she argues that neither perspective is really "gay enough" in terms of examining BL manga with the critical tools of actual queer theory (yes, that's a thing), and concludes with a statistical breakdown of how many protagonists in BL manga actively self-identify as homosexual.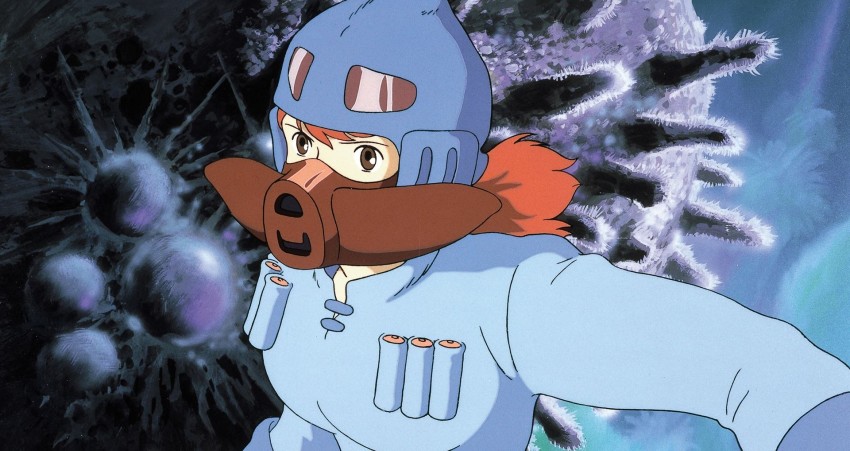 A second section of the book details some elements of the "impact" of shojo imagery, including Cheng Tju Lim on women's comics in south-east Asia, Marc Hairston on Hayao Miyazaki's use of female characters, and Chen Jin-Shiow on "boys' love" in Taiwan, while Michael Bitz revisits Manga High, a book he wrote about teaching comics in a New York high school. I confess I had never heard of this book before reading about it here, which unfortunately means that much of his catch-up with his inner-city "manga" creators reads like a stranger's Christmas round-robin about people I don't know. "Samantha continues to draw manga in her spare time, but she works long hours at a Shake Shack, one of New York's trendiest restaurants," we are told, in a book that retails in hardback at £96. I don't doubt for a moment the significance of Bitz's project – I shall certainly be seeking out his original book now that I have heard of it – but I question whether such material belongs in a pricey academic collection.
But Toku saves the best till last. Buried away at the back of the book, or rather, taking up a hundred pages of its third section, is a collection of one-to-one interviews with many of the movers and shakers of Japanese girls' comics. Some of them are hobbled by a listless questionnaire approach common in Japanese journalism, in which interviewees are not prompted to explain or expound, and endure the indignity of being asked if there is anything more they want to say, as if the questioner has run out of ideas. So Tomoko Yamada is asked what her favourite exhibitions are as a curator, but is allowed to get away with just naming them and saying they were "fun", which is about as much use as a dog filled with sand.
However, only a couple of the more recent interviews suffer from this problem, as the majority were conducted by Yamada herself, some seven or eight years earlier on behalf of the Shojo Manga! Girls' Power touring exhibition. They are a valuable treasure trove of insights from many big names, including Keiko Takemiya and Suzue Miuchi. In a lively exchange with creator Yukari Ichijo, Yamada manages to draw her out on all sorts of interesting detail, including the time that she was accused of plagiarism. She gets Hideko Mizuno talking about her constant frustration with unreturned manuscripts, and the scandals of books published with dropped pages. In a score for the Kansai lobby, she has Miyako Maki saying that the post-war manga business began in Osaka, not Tokyo – a provocative but entirely defensible allegation worthy of further fights in academia. She also points out an overlooked element of the geography of manga – that while some early creators famously lived in the same rooming house, a far larger group, living largely outside Tokyo, were flung together by what we might call the couch-surfing necessity to have somewhere to doss down in a visit to their publishers. They stayed at Osamu Tezuka's house.
Leiji Matsumoto, whose shojo manga days are often overlooked by his readers and critics, holds forth about the 1950s, when boys' manga was dominated by a clubbish cartel of big names, and girls' comics were the only way for new artists to break in. He is candid about his inability to really grasp what female readers wanted, and how that flaw in his own work caused him to choose certain subjects above others. In a chat that showcases his humour and humanity, he jokes that in post-war Japan he had to choose between going to the movies for inspiration or buying candy, and that as a result "my teeth are still strong now!"
This is all valuable stuff, very handy for other researchers, and a highly welcome primary-source inclusion in what would have otherwise been a bunch of essays. In fact, considering that most of the interviews are Yamada's work, and that they take up almost half the book, I am surprised that she didn't warrant a credit on the title page as Toku's co-editor. If she'd rustled up just a handful more, she could have probably printed them all as a stand-alone book, and jettisoned the rest of the contributors!
So we should count ourselves lucky that she didn't, because the first half of the book, despite an occasional lack of focus and editorial rigour, still comes packed with thought-provoking and rewarding chapters about the world of Japanese comics for girls. And while the hard cover version is still prohibitively expensive, the Kindle and paperback versions are mercifully affordable, and dare I say it, worth the price.
Jonathan Clements is the author of A Brief History of Japan, and has been writing the Manga Snapshot column in NEO magazine since 2005.