Books: Japanese Cinema Since 2000
November 15, 2019 · 0 comments
By Jonathan Clements.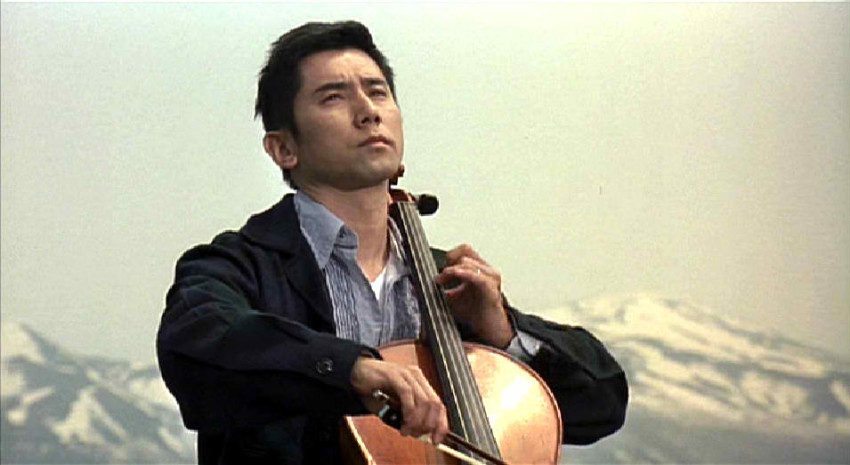 Mark Schilling's Art, Cult and Commerce: Japanese Cinema Since 2000 collates much of his writing from the last two decades, preserving it against future internet brown-outs and pay-wall enclosures. Conveniently going to print at the beginning of the Reiwa era, it is able to bring closure to the Heisei era that preceded it, rounding up the previous quarter-century of transformations in Japanese film.
Such work is useful to have close at hand. Schilling is not merely an observer a giving thumbs up or down on a succession of press screenings, but an incisive commentator on the industry. It was Schilling's earlier Contemporary Japanese Film, for example, that dared to lift the lid on mae-uri ("pre-sales") that pernicious payola of the Japanese film business that can literally see supposed box-office hits playing to empty cinemas, while a timid press avoids calling them out for being awful.
In a brief account of his early career, he notes his frustration with being the "1000th reviewer" to get to see the latest Hollywood blockbuster, and instead decides to concentrate on Japanese film, welcoming the chance to be the first in line to discover a hot new talent. He hopes not to end up jaded and embittered like one particular predecessor, who bows out after years of sitting through films he hates.
But Schilling's involvement has not been one of simple reception. He writes about his unsung turn as a script liaison on Edward Zwick's The Last Samurai, in which in a just few paragraphs he manages to neatly summarise most of the mistakes made by foreigners working with Japanese subjects. As the victim of a savage mugging in Italy, Schilling turns his experience into an assessment of the ethics of violent films. He witnesses Donald Richie, the famed film critic, telling Hirokazu Koreeda not to call his afterlife movie "Wonderful Life", as that will evoke Frank Capra with foreign audiences – instead, of course, it went abroad as After Life.
A large proportion of the book valuably archives Schilling's many interviews with the movers and shakers of Japanese film, sure to be strip-mined by students in years to come. These include four sessions with Hirokazu Koreeda and three with Kiyoshi Kurosawa, but the gang's all here, from the prolific Takashi Miike to the art-housey Naomi Kawase. Unlike lesser journalists, whose talks with Japanese interviewees, filtered through interpreters and trampled by PR flunkies, end up sounding inert and ennervated, Schilling excels at getting conversations out of his subjects. Teruyo Nogami shares her memories of Akira Kurosawa, and Hayao Miyazaki fulminates about kids today. Kazuyuki Izutsu, discussing discrimination against Koreans, observes that most countries' entertainment issues are progressive but that Japan's is still "feudalistic and conservative." Consummate showman Haruki Kadokawa brags that his Yamato movie turned a pacifist cast into patriots ready to die for their country. But as the presence of Miyazaki and, later on, Mamoru Oshii should show, Schilling has been determined to give anime as fair a shake as live-action in his writing for the Japan Times and Variety.
Among the interviewees, Hideaki Anno scoffs at the notion that otaku culture has been truly accepted by the Japanese mainstream. "It looks that way now because animation makes money," he says. "If it didn't, though, the wider public wouldn't care about it." His words certainly seem to echo a certain sense one often gets in the Japanese media, that besuited presenters on NHK are gingerly making enthusiastic noises about weeb phenomena they despise.
Keiichi Hara, director of Miss Hokusai, makes a telling observation about his evocation of samurai-era Japan. "The sky was bigger than it is now, since there were no tall buildings." Mamoru Hosoda, director of Mirai, notes that his falling-out with Studio Ghibli on Howl's Moving Castle, the celebrated cause of one of Hayao Miyazaki's many returns from retirement, was also related to his mother's life-threatening illness – not normally mentioned in accounts. But he also reveals a scrap of his character that makes him more like Miyazaki then he might admit: "A director should be interested in creating a good relationship with the audience," he say, "not in the profits."
Two hundred pages of the book comprise Schilling's film reviews across the period, forming an equally insightful trawl through Japanese film in the last 20 years, wisely arranged in chronological order so the reader can experience the march of Japanese film in real time. Schilling frames Hosoda's Summer Wars as "sweet revenge" on Studio Ghibli for not recognising his talent, and discusses Isao Takahata's Tale of Princess Kaguya in terms of the director's likely legacy. But the great value of this book for anime watchers is not its treatment of Japanese animation, but its placing of Japanese animation in context as part of a wider world of other films.
Jonathan Clements is the author of Anime: A History. Mark Schilling's Art, Cult and Commerce: Japanese Cinema Since 2000 is out now from Awai Books.