Anime Limited to release The Irresponsible Captain Tylor on UK Blu-ray
June 10, 2022 · 0 comments
We first revealed our plans to bring this popular cult classic series to Blu-ray at the start of the month as part of our new slate of pre-orders, and as promised here we are to do the responsible thing and reveal a little more about our plans for the title.
Want to know more? Read on!
---
About The Irresponsible Captain Tylor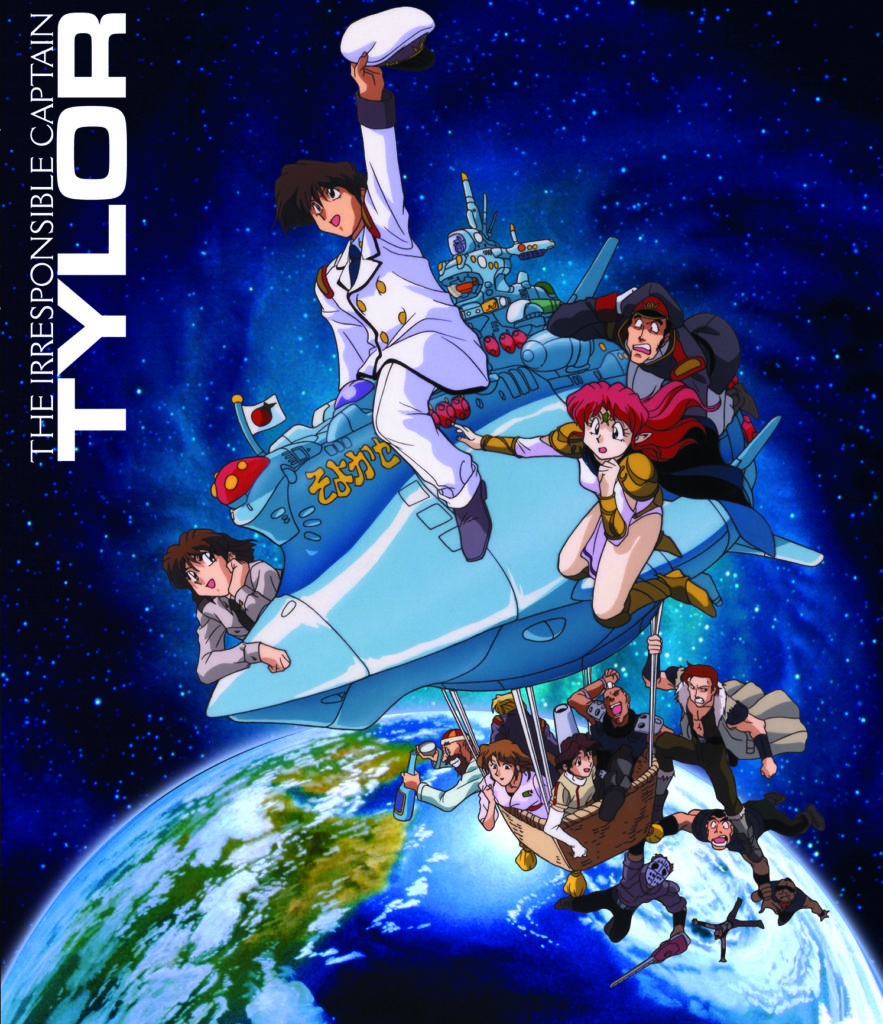 Justy Ueki Tylor had his life all planned out: join the military, get a cushy desk job, and then retire with a big fat pension check. The perfect plan…until he wandered into a hostage situation and somehow managed to save an Admiral!
Now Tylor, a man who wouldn't know what discipline was if it bit him in the backside, has been made Captain of the space cruiser Soyokaze! The crew of this run–down ship is the craziest, rag–tag team of misfits you're ever likely to see, and they're not too fond of their complacent new leader. But they had better learn to work together, because they're about to go head to head with the mighty Raalgon Empire! For better or for worse, the Earth's fate has been placed in the hands of a man who's either a total idiot, or an absolute genius…
TV series Collector's Edition Blu-ray
Our journey into Captain Tylor's world begins, of course, with the TV series itself, which we'll be bringing to Collector's Edition Blu-ray in our usual style. While we're still finalising some of the details, here's our first look at what you can broadly expect this set to look like!
Our release will contain the full TV series (episodes 1-26) spread across four Blu-ray discs, all of which are housed in an Amaray case which is itself enclosed within a rigid slipcase.
Alongside that, you'll find a booklet packed with artwork from the series – it's worth noting that the exact final page count for this is TBC, but you can expect at least 48-pages delving into the show's art and characters.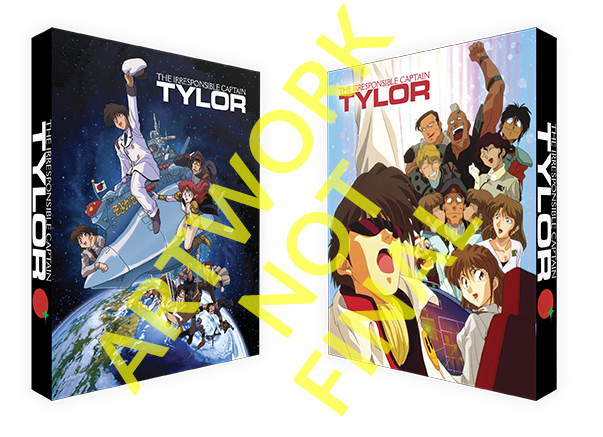 Pre-orders for our Collector's Edition release open at 5PM on Thursday June 30th 2022, with a retail release date for the show of 15th August 2022 – you can find the full product listing below.
For the first week of pre-orders, you'll also be able to order at an early bird price of £44.99 (SRP: £69.99).
This release will be followed soon after by a Collector's Edition release for the complete nine-episode Irresponsible Captain Tylor OVA series. We're still working out the precise details of this release, so more on that in the near future.
Are you excited to make a responsible investment in great anime for your collection? Let us know your thoughts and whether you'll be picking up this release, as we definitely can't wait to bring it to you!
Tagged with: