Japanese Box Office Round-up 2020
February 18, 2021 · 0 comments
By Jasper Sharp.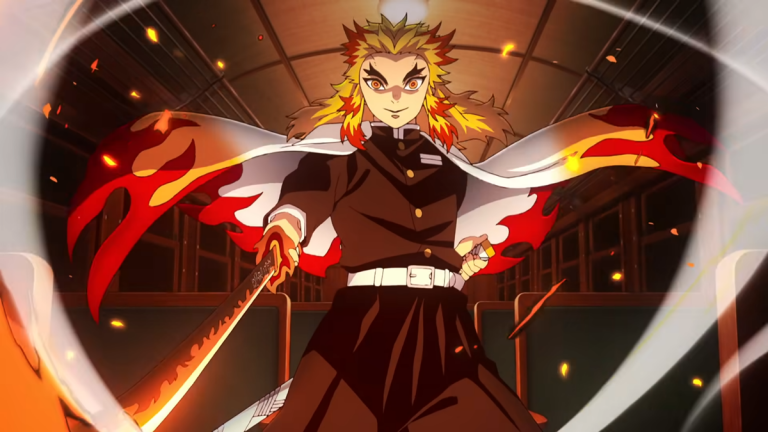 So, what happened at the Japanese box office in 2020? The critics lists and industry stats from the Motion Picture Producers Association of Japan, or Eiren, are all now in, so it's time once more for my annual mull over the figures, trends and top titles of another year in Japanese cinema.
2020 was always going to be a weird one: a year when the film industry was beset by a host of problems due to the coronavirus pandemic. Blockbuster releases were held up, smaller titles pushed onto the small screen, planned productions put on hold or cancelled and cinemas shuttered.
Unsurprisingly, attendances plummeted across the year. However, as Mark Schilling wrote in his report for Variety, entitled 'Japan Box Office Falls by (Only) 45% in 2020, Data Shows', published on the 27 January, the Japanese box office proved more resilient than those of other countries. Admissions still reached the 106 million mark, whereas, for example, in the UK and Ireland, they dropped by 75% (from 176 million to 44 million), while box-office takings fell an even more dramatic 81% according to Screen Daily.
There are a number of reasons why the Japanese exhibition sector was slightly more cushioned than its counterparts. As Schilling points out, while theatres in Japan closed temporarily in April due to the pandemic, the national government has had no power to enforce such rules. That said, "nearly all venues observed the regime's call for cooperation."
Perhaps more significant, however, is that the Japanese industry was already in a comparatively advantageous situation as the world's third largest film market. As I covered in last year's overview, 2019 was a record-breaking year at the domestic box-office. Admissions were up 15% on 2018 (and up 44% since the year 2000) and total box-office receipts up 17.4% to 261,180 million yen.
While the 106 million admissions for 2020 are the lowest recorded in Japan since Eiren's records began in 1955, they are actually not substantially lower than some of the years in the doldrum decade of the 1990s: the new trough of just the 125 million tickets sold in 1992, for example, falling even further to the lowest ever recorded figure of 119 million in 1996.
There's no point releasing a Hollywood blockbuster into an environment in which it clearly isn't going to make back a certain amount of money. Schilling writes that the ¥1 billion ($9.6 million) or more "is the accepted mark of a commercial hit in the Japanese market", and while Eiren's Box Office leaders rankings list 21 Japanese films that can be considered hits in this respect for 2020 (against 40 for 2019), only 4 foreign imports made the grade in 2020, their combined takings of 16.4 billion yen not that much significantly higher than the 12.79 billion taken alone by 2019's top foreign earner, Frozen II.
Of these, three opened before the lockdown, with the top foreign grosser Star Wars: The Rise of Skywalker, which opened on 19 Dec 2019, taking ¥7.32 billion, and a hearteningly profitable performance in the number 2 spot for Bong Joon-ho's Parasite, which opened in Japan in January, some time before its Oscar accolades, and went on to make ¥4.74 billion in Japan. Christopher Nolan's Tenet was the only film to profit from the slow reopening over Summer, and presumably benefited from Japanese subtitles to clarify the muffled English dialogue, as it brought in ¥2.73 billion for Warner Bros Japan. Finally, Tom Hooper's universally derided CGI adaptation of the Andrew Lloyd Webber musical Cats can at least claim one point of distinction by slinking into the number 5 spot in Japan with earnings of ¥1.35 billion, due to its release coming in January.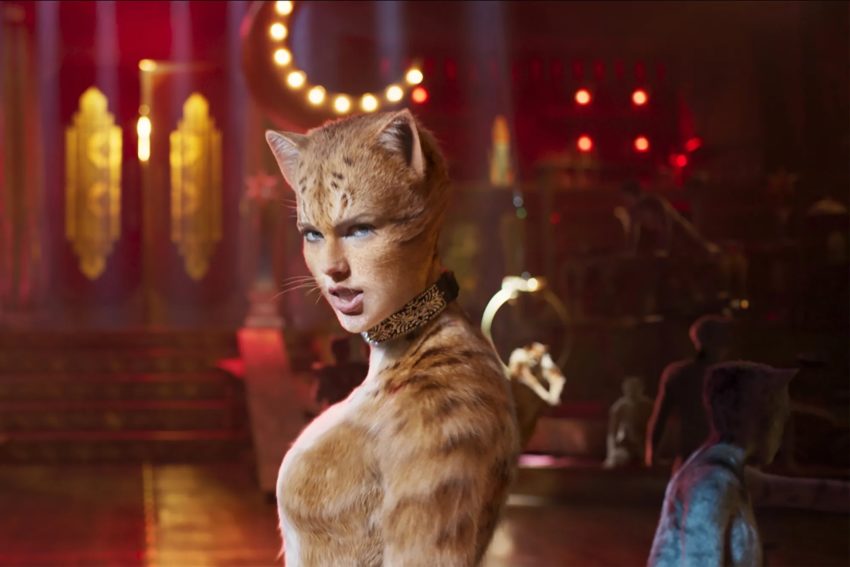 But what of the Japanese films? Well, it's largely the same story as usual, with big-screen excursions of setups and characters well established through manga and on TV dominating. 2020 year saw the turn of From Today, It's My Turn!!: The Movie (dir. Yuichi Fukuda), about the trials and tribulations of a high-school transfer student, which in the number two spot took ¥5.37 billion, almost double that of Tenet. Kaiji: Final Game (dir. Toya Sato), at the number 8 spot, comes off the back of a long-running manga series, two animated TV series and two previous live-action films about its young gambler hero.
Other noteworthy success stories include The Confidence Man JP: Princess (dir. Ryo Tanaka), a comedy shot in Langkawi, Malaysia about two professional conmen, which as the third highest domestic grosser took ¥3.84 billion, and Tapestry, a romantic drama produced by the TV company TBS following the intertwining journeys of its romantic leads over thirty years. Tapestry is of primary interest as an example of the shape-shifting versatiliy of former pink film director Takehisa Zeze (Raigyo, Moon Child and, while we come to mention it, the 2009 film Pandemic). It probably has little much in the way of secondary interest to viewers outside Japan, but credit where it's due, its August release took ¥2.27 billion yen for Toho, making it the sixth highest domestic grosser of 2020.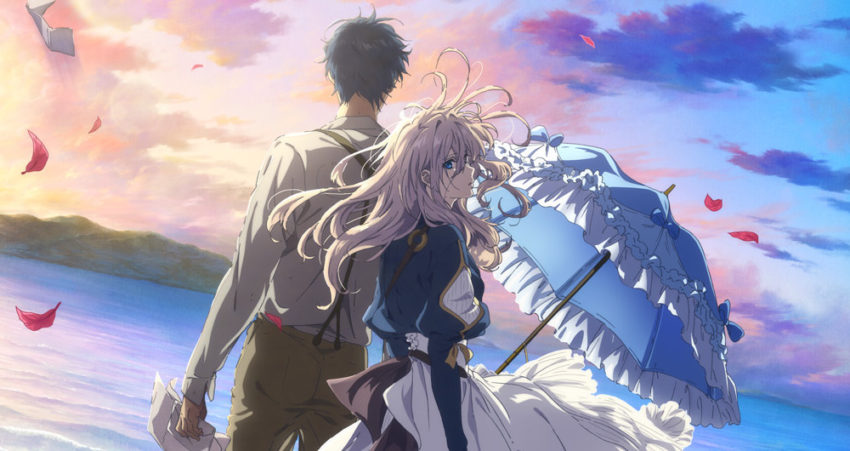 In terms of anime, we have a new entry to the top ten in the franchise stakes, with Violet Evergarden: The Movie (dir. Taichi Ishidate) at number 7 taking ¥2.13 billion yen for Shochiku. The animated feature follows from a series of novels that spawned a number of TV anime series that shouldn't be unfamiliar to anime fans outside of Japan – and if it is, you can always pick up the Anime Limited Blu-ray. Its ongoing story, about a young female ex-soldier recruited by an agency to write letters that connects people, surely proved resonant during the lockdown period.
Detective Conan was conspicuous by his absence on cinema screens in 2020. However, Doraemon the Movie: Nobita's New Dinosaur reproduced the usual commercial success of every other theatrical outing of Doraemon since time immemorial, its ¥3.35 billion takings making it the fourth top-grossing Japanese release of the year, and the sixth highest overall against the lack of foreign competition. Meanwhile the latest outing for Doraemon's usual running mate, Crayon Shin-chan the Movie: Crash! Rakuga-Kingdom and Almost Four Heroes, appears much lower down the rankings than usual, at number 17, but its ¥1.18 billion in box-office takings was not, in reality, substantially much lower.
In fact, this seems to be the overall pattern of 2020's top-earning Japanese films: the spread in how much the various titles between the number five and number twenty positions earned is really not that dramatic, suggesting that audiences were happy to see whatever was on offer at the cinema whenever the opportunity presented itself. However, there was one significant exception…
And that leads us nicely to Japan's top-grossing offering of 2020, and against all odds and expectations, of the nation's entire cinema history: Demon Slayer: Kimetsu no Yaiba the Movie: Mugen Train (dir. Haruo Sotozaki). This first theatrical incarnation of a franchise about a young boy in the early years of the twentieth century avenging the death of his family killed by demons, enjoyed a record-breaking opening weekend last October, and had soon outperformed the previous domestic top-grossers of Spirited Away (2003) and Your Name (2016), taking an astonishing ¥36.55 billion for Toho. It's a freak success story that I personally can't fathom yet which has already been covered by Andrew Osmond elsewhere on the All the Anime site.
Views of the new Demon Slayer movie shouldn't expect the same quality of animation and self-contained narratives of these more high-end offerings from Studio Ghibli and Makoto Shinkai, and such popularity with an audience already primed with the characters and set up from the manga and TV anime precursors seems unlikely to be replicated internationally at the best of times, yet alone a period where the future of the theatrical exhibition sector looks precarious at best. I think it's safe to say that the Demon Slayer movie won't see all that wide of a release in the UK (although the first thirteen episodes of the TV anime have been made available on Blu-ray by Anime Limited). Still, whether a pandemic anomaly or not, Demon Slayer is nonetheless a social phenomenon that shouldn't be overlooked.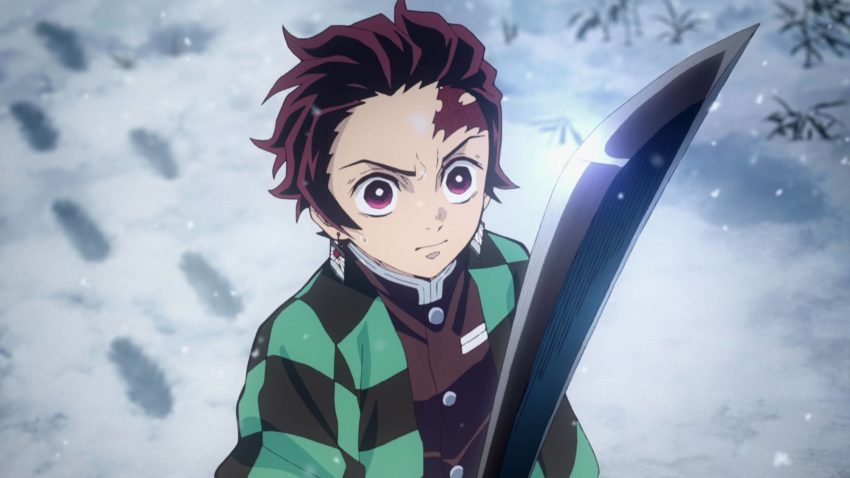 Demon Slayer was but one of seven titles out of the top ten domestic earners to be released by Toho, once more demonstrating the distributor/exhibitor's near monopoly over what is available for Japanese audiences to watch in the cinemas. One has to assume, though, that with overall exhibition revenues plunging, the company was at least as hard-hit as any of its rivals, and as the saying goes: the bigger they are, the harder they fall. Who knows what impact the cinema shutdowns has had on Toho, and how they might respond?
Indeed, the long-term effects of the pandemic on any national industry remains to be seen, but one final take-home from this year's statistics seem to be that the kind of films that have kept the Japanese exhibition sector afloat over the past decade wouldn't look totally out of place on a television screen and many will probably never be seen by foreign audiences. As such, cinema-going in Japan can still be an engrained social practice that people still wish to engage with, and will probably bound back over the coming years.
The irony is that a number of the more critically regarded titles from 2020 that are more likely to be of interest to more arthousey audiences worldwide were actually made for the small screen. Kiyoshi Kurosawa's wartime tale of intrigue, Wife of a Spy, for example, might have been voted best film of 2020 by the critics of Japan's prestigious Kinema Junpo magazine, and seen Kurosawa awarded the Silver Lion for Best Director at last year's Venice festival (where it screened online!), but it was originally produced by NHK for TV broadcast in June of last year, and only put out on a limited theatrical release in September following this Venice triumph. Koji Fukuda's The Real Thing started out life as a 10-part television drama that was edited down to a 233-minute version that played at Tokyo Film Festival last year, having already had the honour of being selected as part of the 'Official Selection' for a Cannes film festival that never happened. The much-awaited new offering from Goro Miyazaki at Studio Ghibli, Earwig and the Witch, was also mean to receive its International Premiere at Cannes, but eventually wound up first airing on NHK in Japan on 30th December 2020.
In the meantime, with cinemas across much of the world still shut down for an indefinite period and the viewing experience restricted to the screens within our homes, one only has to Google "Japanese films on Netflix" to see that, despite the sadly delayed season of Japanese cinema organised by the British Film Institute to coincide with the 2020 Tokyo Olympics that never was, we have immediate access to more contemporary content from the country than ever before – and thanks to the magic of the internet, UK audiences across the nation will also have the upcoming Japan Foundation UK Touring Film Programme 2021 to look forward to.
One might question the curatorial processes by which Japanese films make it to non-Japanese audiences, but we can still conclude that while 2020 might have been a very odd year all round, for the Japanese film industry it will undoubtedly prove to be a highly significant one.
Jasper Sharp is the author of The Historical Dictionary of Japanese Cinema.