Keiko Nobumoto (1964-2021)
December 10, 2021 · 1 comment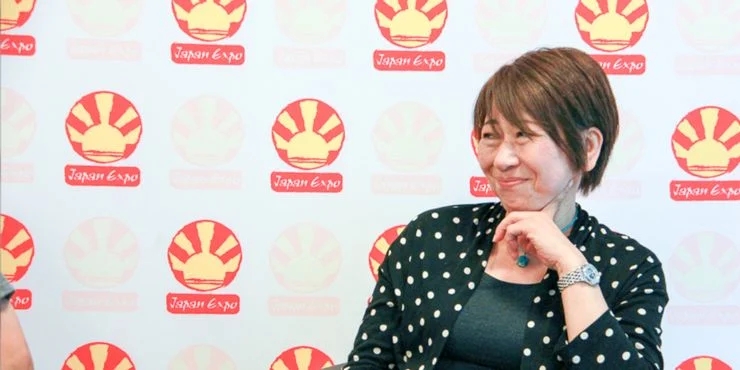 The writer Keiko Nobumoto, who died on 1st December from oesophageal cancer, was one of the stand-out figures of the anime world, quite possibly because her path to it was so unorthodox. Born in Hokkaido, she first studied to be a nurse in her hometown of Asahikawa, and spent the first few months of her working life at Asahikawa Medical University Hospital. She was, however, already honing her craft as a wannabe scriptwriter, and by her early twenties she had switched careers to become a secretary in an anime company. She studied under Takao Koyama, himself a major power-broker in the world of anime scriptwriting, not only as a writer, but as a mentor of Nobumoto's generation – fellow alumni of what was then called his Scenario House course included Reiko Yoshida and Satoru Akahori.
Nobumoto, however, was not prepared to limit herself to the world of scriptwriting solely for anime. She aimed higher, winning a prize from Fuji TV in 1989 for her script Blue Vaccine to the Heart. For the next few years, she contributed several scripts to Fuji's Tales of the Unusual, a series modelled on America's Twilight Zone, for which Nobumoto wrote stories including "The Hotel Out of Time", "A Murderer Regrets" and "The Immortal". She also wrote episodes for the drama series Give Me Good Love, about three carefree travel agents and the Brassed Off clone LxIxVxE, and the New York romance Banana Chips Love, as well as much of Those Were the Days (Hakusen Nagashi), a 1996 drama about love-lorn Hokkaido graduates that spun off into two later TV specials and a novelisation that Nobumoto penned herself.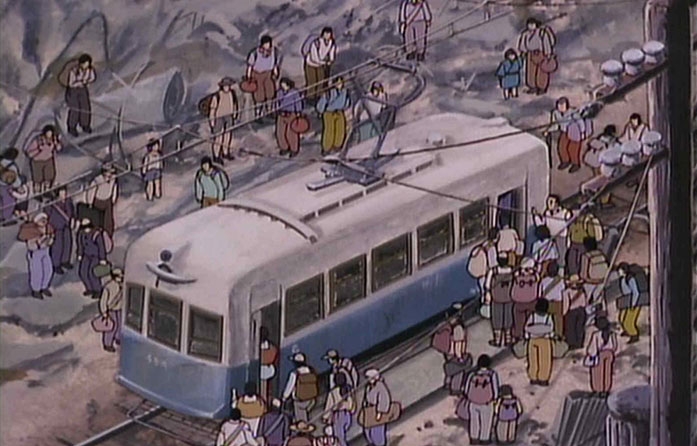 Her first anime scripts were relative obscurities, the movie Fly Peek, about a baby whale, and Toshio Hirata's TV special First Tram in Hiroshima, which was based on testimonials from 300 survivors of the atomic bomb. But the following year, she finally found a collaborator in anime who could bring out her best work, in the form of Shinichiro Watanabe, who brought her onboard to write the video series Macross Plus. It was the first of many such collaborations with Watanabe, and notably, Nobumoto not only gave the Macross franchise an adult buffing up, but also wrote the novelisation – something she would do with several other serials she worked on.
A couple of years later, Watanabe was back, asking Nobumoto to work on a new series that, in his words, was supposed to be "an anime we actually want to see." His working title was Flying Star Bebop, but producer Masahiko Minami was pushing for Viva Viva Bebop. Maybe, countered Watanabe, Swing the Bebop? It was Nobumoto, a fan of Jamiroquai's "Space Cowboy", who cut through the argument and came up with anime gold.
"It's a series about bounty hunters with the whole galaxy as their playground," she said, "so the name Cowboy Bebop sounded really good to me." Thanks to Jamiroquai, she added, "the words 'space' and 'cowboy' seemed compatible."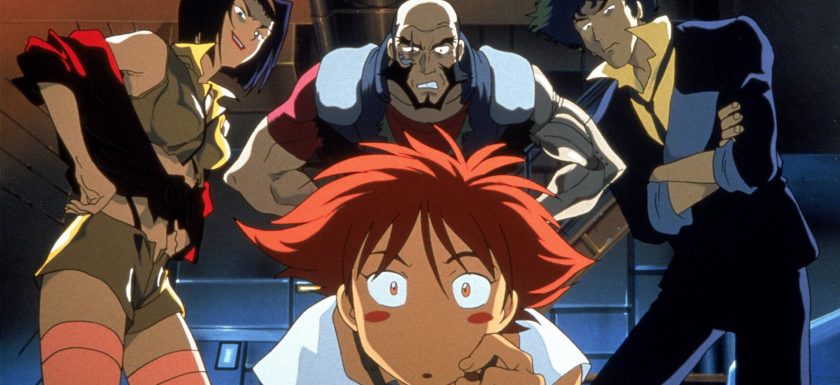 Nobumoto ended up writing nine episodes of the iconic series, but was credited with "series composition," a term usually associated with being a show-runner. "I have to say," she later confessed, "I am still not sure what a 'series compositor' does, but if Spike said something that he wouldn't say, I'd be the one to say it wasn't right." Nobumoto always felt that five characters "was too much" — notably including Ein the dog as one of the main ensemble. She would predict, long before the live-action series came to pass, that anyone adapting the show for another medium would face the greatest difficulties transferring "Ed and Ein."
Nobumoto was back for the show's movie spin-off, Knocking on Heaven's Door, but in 2003 she would create a show that was all of her own making, Wolf's Rain. Nobumoto would describe the show as something born of her interests in the essential dichotomy of a wolf's existence, being regarded by humans as both noble, dignified creatures in folklore, but also embodiments of savagery. She would return to canine themes in her contribution to the first season of Watanabe's Space Dandy, for which she wrote an episode that dealt with the final days of a dying dog.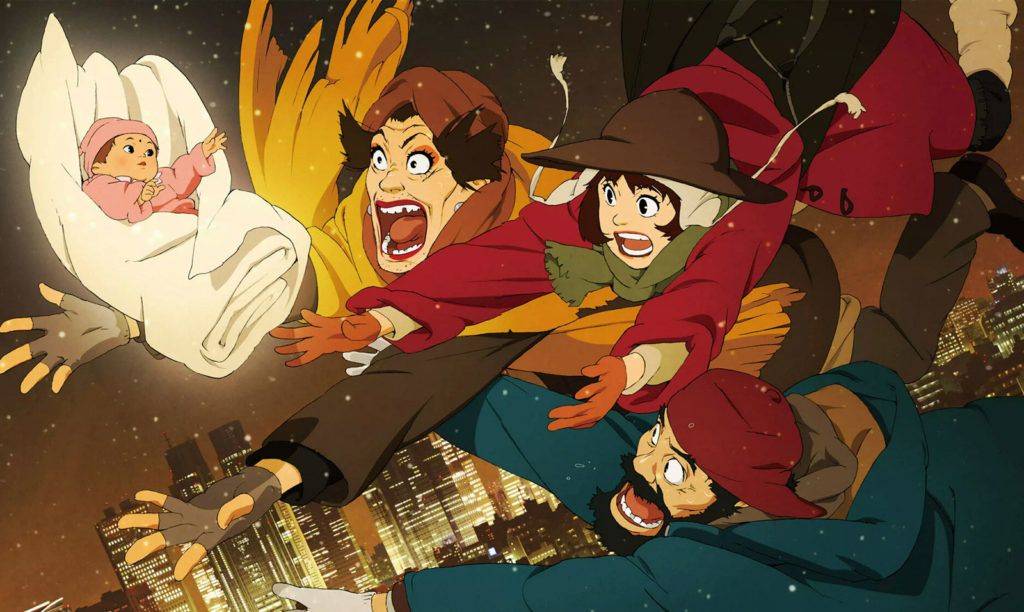 Unlike some of her cohorts, who became jobbing scriptwriters punting out episode after episode, Nobumoto's appearances in the media were rare but impressive. Her resumé includes episodes of Samurai Champloo, the live-action Katushiro Otomo adaptation World Apartment Horror, and the script for Satoshi Kon's ultimate Christmas movie, Tokyo Godfathers. She was also associated with numerous TV shows related to her native Hokkaido, including Beyond Bakken Records (2012), a live-action drama about the local ski-jumping competition.
It is, however, Cowboy Bebop for which she is liable to remembered, a series that has endured for 23 years, introduced a generation of American fans to anime, and remains a classic to this day. For Nobumoto, its enduring appeal lay in the way in which it exploited the spaces between. "It's the gaps," she once said. "The series makes really smart use of gaps."
"Our target audience was not kids, but ourselves and our peers. The truth is that kids want to watch what adults are watching. And so, that was perhaps one of the reasons why it attracted a broad audience."
1 comments
JD

December 13, 2021 3:17 pm

May she Rest In Peace. She will be sorely missed by everyone whose work we all watched.