Lonely Castle in the Mirror
October 29, 2023 · 0 comments
By Shelley Pallis.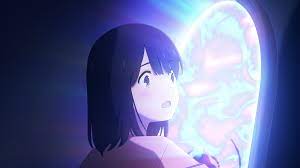 Kokoro (Ami Touma) has a name that means "heart", but feels that hers is constantly being stamped on. Mean girls at school make her life so difficult, that eventually she gives up altogether, and stays home with an alleged stomach-ache. Lying on her bed and feeling sorry for herself, she discovers that her bedroom mirror is a portal to mysterious castle, perched atop a rocky islet on a savage sea, where she finds herself on a staircase with six other teenagers. The masked girl known only as The Wolf Queen (Mana Ashida) tells them that they have been selected for the ultimate game – they have a year to explore the castle, and whoever finds a hidden magical key will have a wish granted. Oh, and if anyone breaks the rules of the game, they'll get eaten.
"I think that kids today have a lot of issues to deal with in the world, and by using fantasy I was hoping to redirect that negativity to a better place," director Keiichi Hara told Carlyle Edmundson at Screen Rant. "So yeah, recognizing that there is the negativity and the issues that exist in the world, and then bringing it to a positive place."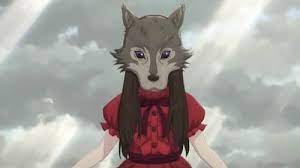 You'd be forgiven for thinking that the set-up for Mizuki Tsujimura's original novel of Lonely Castle in the Mirror was the same as a zillion other children's books, all the way back to Narnia. And there is certainly a symbolic, modernist element in the way that her teens find solace and companionship with a bunch of strangers in a remote, after-school game, as if they'd all met up slaughtering each other in Call of Duty online. But the long, long game at the Lonely Castle encourages a very different approach – as time marches on, the various troubled teens come to realise that they are getting more out of hanging out together than they are chasing around after a magic key.
"As a student, [Tsujimura] hated school," Hara explained to Richard Eisenbeis at the Anime News Network. "She felt that she couldn't enjoy school like every other kid." Hara explained, "Yet all of her books are set in schools. And when a reader pointed that out, Tsujimura said that she thought she was probably rewriting the school days she wished she had."
It becomes particularly poignant when the Wolf Queen reveals that once the wish is granted, the other six gamers will lose all their memories of their time in the castle.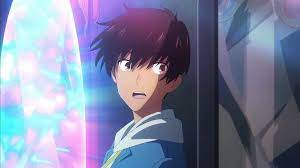 You, Dear Reader, might wish that you could wipe away all memories of having sat through a series of Big Brother, but for Tsujimura's teens, the social network they form by exploring the castle becomes much more valuable to them than any possible wish…. Or does it? It would only take one of them to actually play the Wolf Queen's game, and all their adventures would be forgotten.
This is by no means the first fantasy anime from the team of director Keiichi Hara and write Miho Maruo, whom SLA attendees may remember from their appearance in Scotland to unveil Miss Hokusai in 2015. They also have form in the melancholy genre, with their under-rated Colorful getting its UK premiere at SLA in 2011 . In a fantasy film environment starved of Ghibli for multiple years, they also showcased their Birthday Wonderland in Scotland in 2019 – Lonely Castle shares with Wonderland a designer in the shape of Ilya Kuvshinov, who is credited with the architecture of the castle itself. Like that film, Lonely Castle is an adaptation from a novel, conspicuously tapping into the concerns of the shut-ins and truants that seemingly form a sizeable component of anime's Japanese audience. There aren't a whole lot of anime that deal with the school bullies (although A Silent Voice is a notable exception) – instead it's their victims that get all the movie attention, those kids who are afraid to go to school or feel that they get more out of life after-hours than they do in the midst of the approved curriculum. Before the anime was released, a manga adaptation of Tsujimura's novel also ran in Ultra Jump, prepping the teenagers of Japan for a trip to the cinema.
Hara himself picks out a quote from Tsujimura that goes right to the heart of her work's appeal: "When it comes to your bullies, there's no need to forgive them." The Japanese school system would rather play touchy-feely politics, and shrug off the effect that bullies have on their victims, but Tsujimura's comment has an anger to it that recalls the work of Mariko Ohara – another famous truant, who parleyed her school absences into an anime-writing career.
"As a film director," says Hara, "I really want to help these kids change how they feel. Rather than going out and changing the school system administratively, I've been given the chance – and the opportunity and the skills – to create anime. And that's the medium through which I can help children to see things differently… Using fantasy as our platform, we're trying to show through these kids that there is hope."
Lonely Castle in the Mirror is screening in competition at Scotland Loves Anime.