Ride Your Wave: Director's Notes
December 22, 2020 · 0 comments
By Masaaki Yuasa.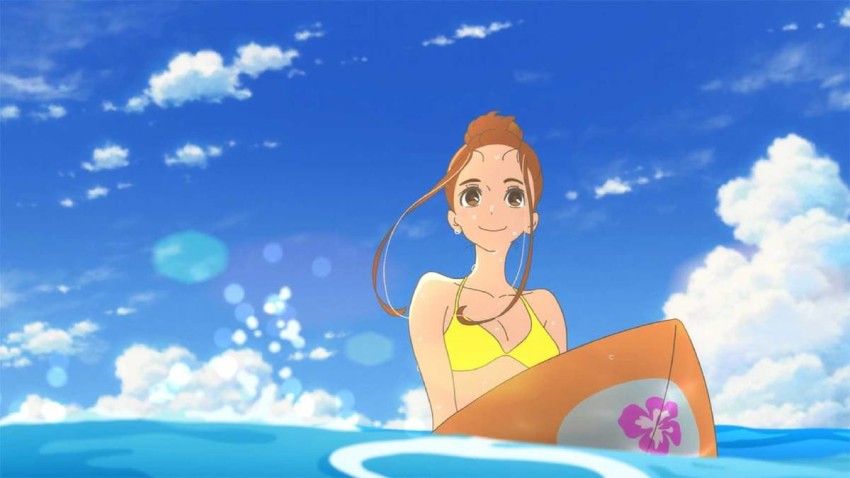 Up to this point, I've always had large casts in my work. That's because I always had a desire to draw the entire World" of each piece. But in this project, Ride Your Wave, I thought it would be better to limit the number of characters to focus more on the characters' emotions. Hinako was conceived as a character lacking in confidence. That was fleshed out by Reiko Yoshida in her screenplay, but when I saw her, I realised that this should be a story in which people without confidence can gain it. In a world where we all have to live at the pace of others, I wanted to "put her on a wave."
In this work, I was able to bring in two leads who were young but with strong abilities, Ryota Katayose (as Minato) and Rina Kawaei (as Hinako). You can tell Katayose is a handsome man just by listening to his voice! When his voice was matched to the picture, I thought we've already got a guaranteed port-town cool-guy. Hinako, on the other hand, is not just a cute character, but a familiar type who sometimes flirts with dokkoisho [Translator's note: the kind of noise someone makes when they wearily get to work].
I wanted the viewers to recognise that type, but I felt that Kawaei brought some good additions of her own, turning her character into a well-rounded person. There's a scene in the film where the couple sing the theme song together, but it was actually Katayose's idea. He's in charge of the scene, in a good way, where contented lovers are singing together in joy. I don't think you can find a scene like that in other movies, so it's kind of unique.
[In the supporting cast], Honoka Matsumoto and Kentaro Ito were also wonderful. They also came up with some great ideas for their characters. As with Katayose and Kawaei, I was surprised at how nice it felt meeting them.
As a love story, this film is much simpler than my previous works, so I think it has a much broader potential. I tried to make it easy to understand, but it was more important to me that I, myself, liked the image it conveyed. But there' s no point in just telling a conventional story as it is, so I like to have moments that will surprise you and make you go "ooh!" I particularly like to draw water, as it is an element with no permanent fixed shape, so it was great for me on this project to play around with up with an overlying "water" theme, with a fluid shape that gradually became apparent.
It was fun to draw it, and it was fun to work with environments that I had never experienced before – the worlds of firemen and surfers. I always want to describe what I have discovered and touched. There are a lot of emotions like that embedded in this work, so I would like to share it with many people.
Ride Your Wave is released in the UK by Anime Limited.