Sankichiro Kusube (1938-2020)
March 27, 2020 · 0 comments
Sankichiro Kusube, who died of liver cancer on the 20th March, did not lend his name to many anime productions, even though he worked on dozens. A high-ranking producer at A-Pro, and then at its successor studio Shin Ei, he used to say that the production credits should belong to the people who were actually, physically creating the anime, not those who did the deals that made them happen. But this was something of an overly modest admission from the man who was instrumental in the creation of one of anime's iconic franchises.
Born in Japanese-occupied Manchuria to an officer in the Kanto Army, he returned to Japan as a child at the end of the war, and enjoyed an unremarkable early career as, among other things, a delivery driver and an air conditioning salesman. In 1970, as the anime business floundered in the wake of a recession, he was dragged by his elder brother Daikichiro into the anime world.
Seeking to set up liability shields to hold off creditors, the struggling Tokyo Movie studio hived off a number of animators into a separate unit, A-Pro. Sankichiro joined his brother as a production manager, and remained with the company as its shadowy connections to Tokyo Movie slowly faded away during production on such works as Star of the Giants and Lupin III, even attracting refugees from the mighty Toei Animation. Eventually, the studio went fully independent in the 1970s, renaming itself Shin Ei.  It was during this period that Kusube championed a reboot of the TV Doraemon, personally persuading its creator that the time-travelling robot cat, formerly at Nippon TV, deserved another chance at TV Asahi. Kusube not only dragged Doraemon back onto the air, but pushed for its leap into cinemas as well, guaranteeing the creator and the TV channel that he would take personal responsibility if Doraemon: Nobita's Dinosaur (1980) proved to be a failure. It's for this reason, his willingness to be the fall guy, that Kusube's name made a rare appearance on the production credits for the film, which would go on to be the highest grossing domestic animation film of the year at the Japanese box office.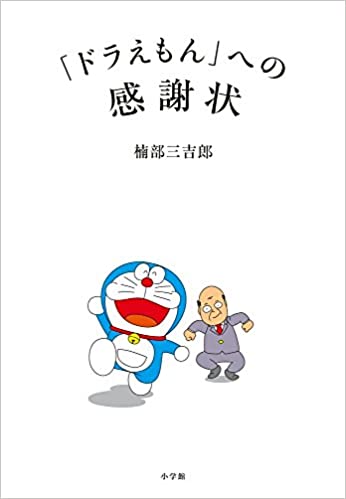 In 2014, he published his memoirs, Doraemon e no Kansha-jo [A Letter of Thanks to Doraemon], in which he outlined his role in bringing the Japanese icon to the screen. It also alluded to other achievements behind the scenes, such as his support for an unknown journeyman director on Crayon Shin-chan – Keiichi Hara, who would go on to direct Miss Hokusai. The book received a highly mixed reception in Japan, with some praising it for its candid honesty about the wheeling and dealing, gazumping and double-crosses of the media business. Other reviewers, however, were aghast at Kusube's frank account of controversial issues such as his decision to lay off the original Doraemon voice cast and replace them with actors from a younger generation.
After his retirement, he sold off most his shares in Shin Ei to TV Asahi – such a bulk deal was relatively common among boomer-era retirees, and locked the fortunes of the studio to those of a TV network. It continues to produce Doraemon, alongside other animation shows, the latest of which, The 8th Son, Are You Kidding Me?, will premiere on Japanese television on 2nd April 2020.