Anime Limited licenses Chaos Dragon
July 17, 2015 · 0 comments
Following on from our recent announcements of GANGSTA., Aoharu x Machinegun and Castle Town Dandelion we have another for you. Today we're happy to announce that we (Anime Limited) have licensed the series Chaos Dragon for the United Kingdom.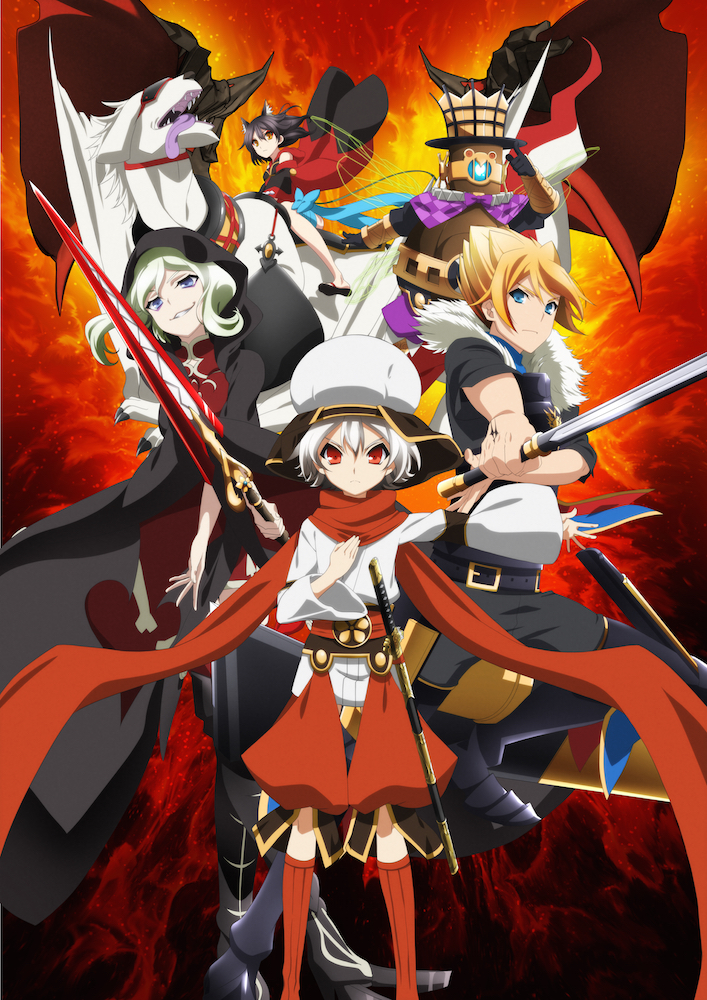 In the year 3015, the country of Nil Kamui is entwined in a never-ending war between neighbouring countries Dontania and Kouran. Nil Kamui is caught in the middle of this struggle after having lost its independence when it's guardian god known as Red Dragon went of out control and their monarchs passing away in the tragedy. But now to put an end to the rampage of the Red Dragon, a small group of unlikely allies band together to bring peace and restore order back to the world.
"Who doesn't like a story that involves mystical powers, an unlikely group of heroes and dragons?" says Andrew Partridge, president of Anime Limited. "For those unaware Chaos Dragon is based on a table-top role-playing fiction project called Red Dragon. The story was created by five notable names in the world of anime including Gen Urobuchi (creator of Fate/Zero and Aldnoah.Zero, also heavily involved in Psycho-Pass) and Ryohgo Narita (creator of Bacanno and Durarara!!) Six days worth of their table-top sessions brought together the story for Chaos Dragon.
The table-top element for the story's creation that something that really got my attention, we're big fans of table-top games ourselves here at Anime Limited. That combined with the idea of a small group of heroes looking to restore order and balance reminds in many ways of The Holy Grail and Lord Of The Rings. So there are lots of great things going for this and I'm looking forward to seeing how it develops."
We are also happy to confirm that we have partnered with Viewster.com to simulcast the series to the UK and Ireland. (Start date to be announced.) It will also be released on home video for the UK (TBC 2016).
For those wanting to a preview of the series, you can watch a Japanese promotional video below.
More details to follow about this as they become available.
Signing out~!
Jeremy
Tagged with: