Anime Limited to release Durarara!! x2 in the UK on Blu-ray DVD
May 23, 2015 · 1 comment
Continuing our exciting announcements this weekend we are now happy to announce that we are bringing the sequel to the very popular series Durarara!!, Durarara!! X2 to the UK on both Blu-ray and DVD formats starting later this year.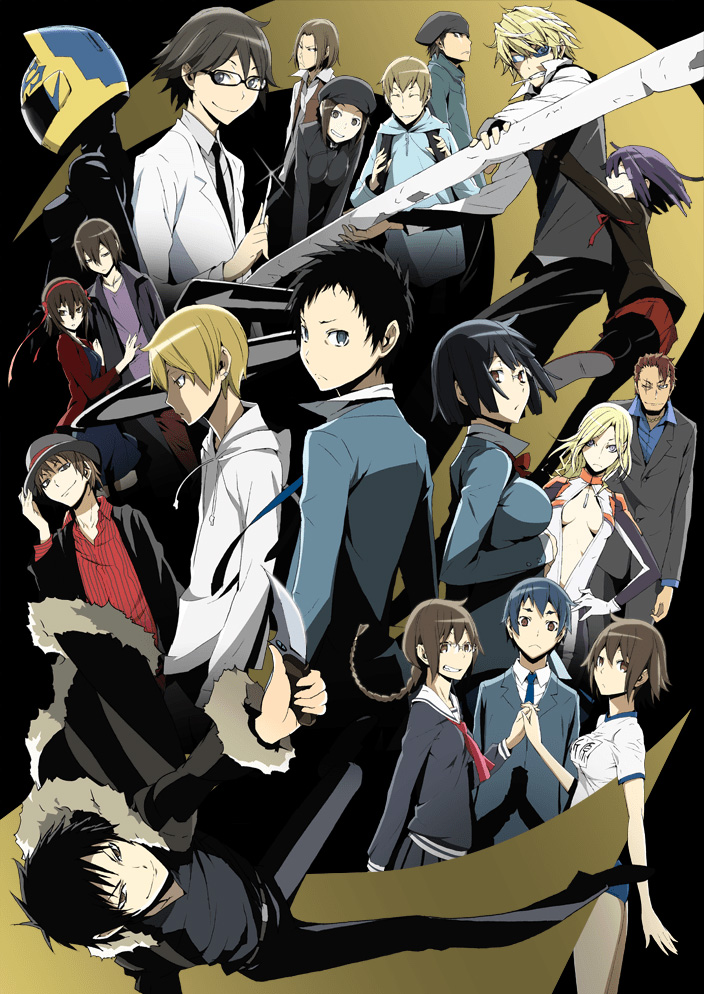 Durarara!! x2 is set 6 months following the events at the conclusion of the original Durarara!! series, reuniting the wonderful cast of characters and introducing new ones (including some that were at least referenced in the first season) along the way. All is peaceful in Ikebukero, but you know that won't last long (and it doesn't!) From a serial killer named "Hollywood" terrorising the streets, to there being a bounty on the headless rider with what remains of the local gangs getting involved, even Izaya's sisters (first introduced in episode 25 of the original series) are now in the the mix!
"Durarara!! is a personal favourite series of mine and I'm thrilled we're able to bring the sequel to the UK" said Andrew Partridge, president of Anime Limited. "We know a lot of people will be excited to get their hands on this series and this us being able to share this news not on the heels our recent release of the first series is great! It's the perfect time to become a fan of the series and be ready for the second season when we release it later this year."
Anime Limited have previously released the first series of Durarara!! on Blu-ray and DVD in the UK. As per the release of the first season, the release of Durarara!! x2 will include both the original Japanese language audio (with subtitles) and English language dub as well.
We will have more details about our release of the Durarara!! X2 in the coming months. Please stay tuned to our website and our social media channels for more details as they become available.
Signing out~!
Jeremy
1 comments
Matthew

May 23, 2015 11:26 am

*Throws money at screen* take my money now! :) Seriously though, great pickup. You guys are licensing some great shows.