Bruce Lewis 1965-2016
May 15, 2016 · 6 comments
Helen McCarthy remembers "Bruce the Psychic Guy"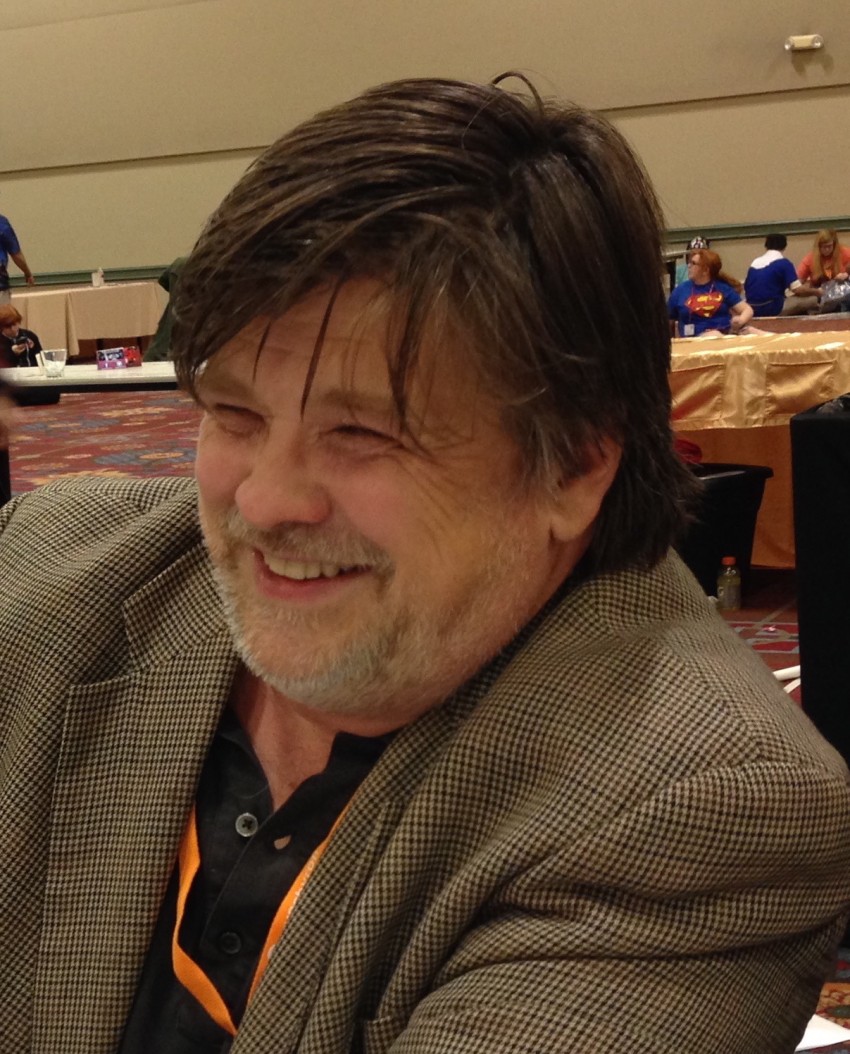 Bruce Lewis, who died today, was best known as a comics creator and voice actor. He was also a conundrum: a devout Christian with Loki's own instinct for mischief, a stern critic and a giving and forgiving soul, a proud American and a monarchist far to the right of most Republicans. Bruce not only embraced contradiction, but derived great intellectual pleasure from it, yet described himself as "a rather sedate, Lutheran middle-class kind of guy."
Bruce's writing on anime and manga appeared in Animage, Animerica, Star Blazers: The Magazine of Space Battleship Yamato, Anime UK, Anime FX , Wizard, Manga Max and Pulp. In 2005, his book Draw Manga: How To Draw Manga In Your Own Unique Style was published worldwide, including in Chinese. I commissioned work from him for my two art manuals Drawing Manga Made Easy and Drawing Basics Made Easy. Working with Bruce was pure pleasure – but I never imagined that those two books would be the last thing we'd do together, that the next thing I'd write about him would be his obituary.
A self-described Army brat (an experience he mined for his beautiful 2002 graphic short  "It Happened in the 7th Grade" in Juku – A Comics Album), Bruce spent his childhood on military bases and followed this with a stint in the Navy. For someone with his magpie intellect and love of the quirky and arcane, this provided a rich seam of adventures, experiences and memories that he would mine for the rest of his life. His LiveJournal entry on being left alone in the Fort Bragg Main Post Library aged nine, and discovering John Brunner's Stand on Zanzibar in the basement, sums up Bruce to perfection: his nit-picking honesty, his intellectual curiosity, his obstinacy and his abiding awareness of wonder.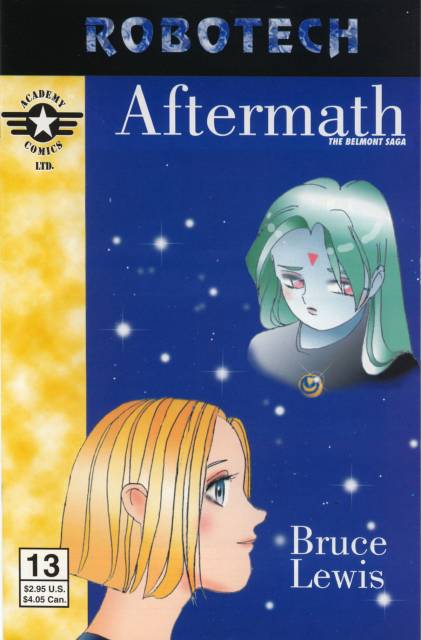 A Japanese aunt encouraged his interest in Japan's comics, opening a new world of influences. As his love of telling stories through art turned from a kid's doodling to a vocation, those influences proved invaluable. In 1993 he got a gig for Marvel's Malibu/Eternity Comics line, writing and drawing the Robotech: Invid War Aftermath series. He became part of the first wave of artists to bring anime and manga influences to American comics. Writing, drawing, colouring and editing gigs for Academy Comics, CP Manga and Voyager Entertainment followed.
Anime and manga had several false dawns in the West, before broadband made them accessible to a wider audience. Fashions changed, and Bruce's manga-inspired work dried up as the 1990s drew to a close. He expanded into mainstream graphic design, and built on his connections in fandom to forge a second career in small press publishing and artwork commissions. For more than twenty years, he was an advertising artist and art director by day, working across a range of industries from sports to local newspapers. At night and on weekends, he did the work closest to his heart.
He loved the punch and immediacy of classic poster art, and used its graphic language in many projects, both professionally and in his unpaid work for anime conventions. He was a gifted art teacher, and helped a number of pupils to professional status, taking as much pride in their achievements as his own. Punch and immediacy also characterised his relationship with parts of fandom, where he was a figure of some controversy, polarising opinions and exciting strong reactions. Not the least in 1999 with his opinion piece "People Like Us" for Manga Max #11, in which he lamented the changing face of fandom, and predicted the approaching seismic shifts in convention demographics.
I'm all in favour of good hearty fun. God knows, I had myself a time or two in my younger years. But something tells me that allowing anime conventions to become associated with police flashers, naked jailbait, and (as my wife witnessed) boffing in the toilet-stalls is not a good idea. What are we going to do if, God forbid, some Mother's Precious Darling gets knocked up – or worse – at an anime convention someday? I can see the angry parents on the news, lawyer in tow, crying: 'Those people lured my baby into that hotel with kid's cartoons, and now….' Remember the 'Pokemon seizure' hysteria? Imagine what happens when 'those horrible Japanese cartoon people' get accused of real crimes! The result could make the comics crackdown of the Fifties look like a dance around a maypole.
Yet to those who knew him well, he was a devoted friend, rejoicing in their successes, helping out unobtrusively, promoting their projects and unafraid to tell it as he saw it when he thought the work was less than their best.
Last summer I saw Bruce at A-Kon 26 and gave him a copy of Drawing Manga Made Easy. He looked well, but told me he'd been having persistent headaches and was talking to his doctor. Frighteningly soon afterwards, he learned that the headaches were a marker for something far more serious: an aggressive brain tumour. Helped by his family and friends and the superlative team at MD Anderson Cancer Centre in Houston, this obstinate, gentle, talented and much-loved man fought for his life, and lost.
A long time ago, I walked on Zuma Beach with Bruce and his wife Mundee, watching a brief and dreamlike Californian sunset and talking about a future that seemed as endless as the horizon.
But it never is.
When I started to write this, I went to Bruce's website for information. I found a corporate image and this message: "brucelewis.com expired on 04/29/2016 and is pending renewal or deletion" – a stark reminder that everything has a lapse date.
Rest in peace, old friend.
Bruce is survived by his wife of 24 years, Mundee Henderson Lewis, his son Hans, his daughter Echo and his adopted daughter Yuki. Donations here.
6 comments
Cheslea Willeford

May 15, 2016 7:40 pm

He and Daddy Mike are causing mischief together in heaven now. God rest both of their souls, and that they are waiting for us to join the party when we're ready.

glenn schmall

May 15, 2016 11:31 pm

A most fitting obit for a larger than life kind of guy.

Steve Bennett

May 16, 2016 4:54 am

Outstanding man.

Yui Yuasa

May 16, 2016 11:42 am

http://www.geocities.jp/yui1107a/ ROBOTECH: Aftermath, Episode 12 MEGARoad mission 02 "The Ghost Machine " that episode is his masterpiece. VFX-66 Omega Valkyrie (Charles Brautigan) at Edwards AFB. Ms. Sarya Min- Quadderaq , (Me'eltraeti) Commander : Scott Bernard. http://www.heavens-feel.com/elmer/aft1.txt http://www.heavens-feel.com/elmer/aft2.txt

Jason Anderson

May 16, 2016 5:52 pm

I knew the man for a while (met him in 2001; got to know him better in 2010 and onward). Really inspired me to do art better. R.I.P., my friend.

Kieran

October 30, 2016 2:22 pm

It may seem completely random but a character design in the how to draw manga easy Matches closely to Gamergate mascot Vivian James. It's probably just a coincidence but the books massively helping me with my own drawing.