Mobile Suit Gundam Part 1 to come with Limited Edition Box
September 4, 2015 · 0 comments
Many people are excited for our release of the original Mobile Suit Gundam series on Blu-ray starting with Part 1 in November. Today we have some news that will interest many of you as we're delighted to announce that we will be producing a box to store both parts of our Mobile Suit Gundam Blu-ray release.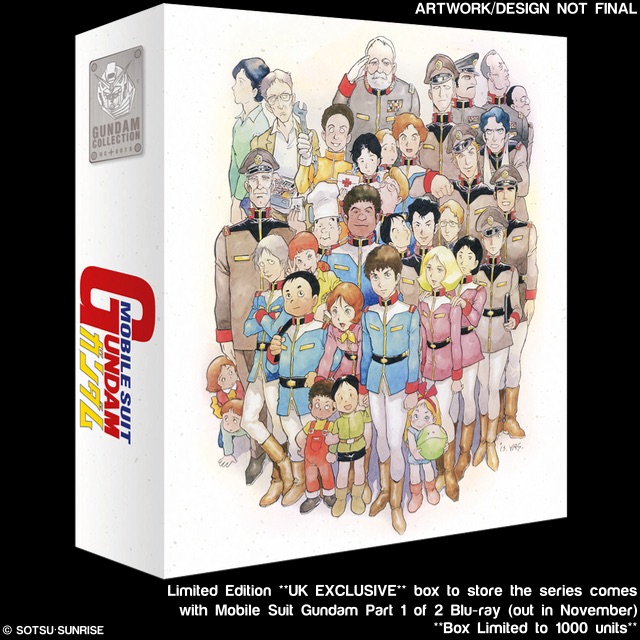 The storage box will come packed with Part 1 of 2 specifically and is NOT exclusive to a particular retailer. There are only 1000 units being produced but no matter where you pre-order it, be it Amazon UK, Zavvi, our own web shop or any other UK retailer, if you pre-order Part 1 of 2 you will receive the storage box while we're within the 1000 unit allocation. If you have already pre-ordered you WILL receive the Limited Edition box. Obviously once we start to reach the limit of the allocation we will be sure to make it known in our weekly Newswire and through our social media channels.
We'll be sure to keep you date on our release of Mobile Suit Gundam on Blu-ray, including finalised artwork for the two parts in general once the approvals process has been completed.
Signing out~!
Jeremy
Tagged with: