Newswire #65 – 30th March 216
March 30, 2016 · 0 comments
It's time for final edition of the Anime Limited Newswire for the month of March. Yes we're already nearly in April. A shorter edition that normal of the Newswire for you, read on below for updates.
ANIME LIMITED UPDATES
~ First of all it's a triple new release week for us this week as Tokyo ESP (Ltd Collector's Edition Blu-ray/DVD, standard DVD), Noein: To Your Other Self (Ltd Collector's Edition Blu-ray) and Kill la Kill Part 1 standard edition (Blu-ray, DVD) are all available to add to your collection now!
You can check out the unboxings for our Tokyo ESP release HERE and our Noein release HERE.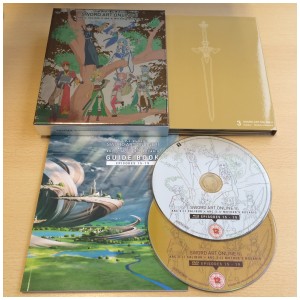 ~ For those of you looking forward to our release of Sword Art Online II Part 3 on 11th April, today we received an early finished copy of the both the Limited Collector's Edition Blu-ray/DVD and standard DVD at our office. We published an unboxing of both and you can check that out HERE.
~ For those you heading to Kitacon in Birmingham this weekend we will be too! Jeremy and Keith will be there all weekend managing the Anime Limited stand and also be having a panel discussing a variety of topics on the Saturday evening from 6:30-7:30pm in the Surrey video panel room. We look forward to seeing you there.
~ An update on Lord Marksman and Vanadis. Unfortunately this has been pushed back until 9th May. The reason is an unusually long delay in the BBFC certification process. As it's a requirement by UK law to have releases certified by the BBFC this is something we can't bypass, hence the delay.
~ For those of you in the Glasgow area next month, Scotland Loves Anime have announced a special event at the Glasgow Film Theatre. On Thursday 28th April at 6pm The Case of Hana & Alice will be screened. But there's more as Jonathan Clements will be hosting a special Q&A session with the director of the film Shunji Iwai. You can book your tickets right now for this special event at the GFT website HERE.
– Remember we mentioned that a standard edition Blu-ray of Baccano will be coming soon? Today we can confirm it's set for release on 2nd May and will come with the entire series over 3 Blu-ray discs. Today we can show you what the artwork for this release will look like. (See below.) You will begin to see listings for this appearing with online retailers soon.
~ All going well we're planning to record the next episode of our podcast next week. Be on the lookout for that.
REPLACEMENT SCHEME UPDATES
Durarara!! Limited Edition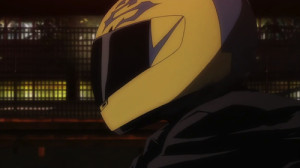 This replacement scheme closes tomorrow (Thursday 31st March 2016)
The next wave of replacements will be getting sent next week. We're currently waiting for the final round of replacement discs to arrive at our HQ. Next weeks wave will be the final replacements being sent.
We want to reiterate that anyone who follows the steps and applies for discs before midnight (UK) tomorrow (31st March), you will have your application processed. Any requests following that time will not be accepted.
So in short, if you haven't already so long as you apply for discs prior to the cutoff date your application will be processed. Any application received after the cutoff date will not be processed.
If you've yet to apply for discs please follow the steps of filling out the survey AND emailing us your proof of purchase. (Simply doing one of the two steps is not enough.) If you haven't received a confirmation message within to weeks of applying please email Jeremy on Jeremy@AllTheAnime.com – he'll get back to you as quickly as we can about this.
If you have questions or concerns about your replacement request please feel free to email Jeremy on Jeremy@AllTheAnime.com. If you have yet to apply for replacement discs please follow all the guidelines HERE.
Kill la Kill Part 1 [for units purchased at MCM London Comic Con in October 2014 only]
NOTE: This only applies to units purchased at MCM London Comic Con in October 2014. (Following the event the products general retail release was delayed and the error of the English dub being out of sync by 0.4 seconds during one of the episodes was corrected.)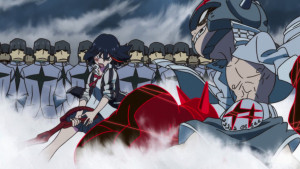 To apply for a replacement we ask that everyone who purchased this at MCM London Comic Con in October 2014 please do the following:
Send an email with the subject "KLK1 Replacement – MCM October 2014" to Jeremy@AllTheAnime.com
In this email please include:
– You full name (as it would be written on a parcel being posted to you)
– You full postal address
– a photo of your copy of Kill la Kill Part 1.
NOTE: We appreciate that some people may have sent emails to other Anime Limited personnel regarding wanting a replacement, but due to the length of time that has passed we ask that everyone who will have previous enquired about a replacement please send a new message to Jeremy. We apologise for any inconvenience, but this is to ensure we can fulfil these as quickly as possible.
UPCOMING EVENTS
Here you'll find a list of events we'll be attending during 2016. The looks small at the moment, but trust us when we say it'll start looking packed very soon.
Kitacon @ Birmingham, 1st-3rd April 2016
MCM London Comic Con @ Excel London, 27th-29th May
And that concludes this edition of the Newswire. Be sure to keep an eye both here at our blog and on our social media channels for the latest news regarding Anime Limited along with some great reading material too.
Signing out~!
Jeremy
Tagged with: