Newswire #86 – 31st August 2016
August 31, 2016 · 1 comment
It's that time of the week. It's time for the Newswire where we bring you up to speed on a whole bunch of things happening at Anime Limited HQ, including some late breaking news. Have a read on below for the details.
~ First of all, have you listened to our latest podcast released yesterday? Yes, there's been another one since the one we released last week! If not we talk about A LOT of our upcoming releases and where they stand so we encourage you to give it a listen if you haven't already. You can all the details on this episode HERE.
~ At time of writing (31st August) today is the last day to take advantage of the special offer at our web shop for the series Blood Blockade Battlefront. Head on over to our web shop HERE for all the details.
~ Speaking of special offers, you have until this coming Monday (5th September) to take advantage of the special offer on our upcoming release Ultimate Edition release of Escaflowne. Get all the details on this at our web shop right HERE.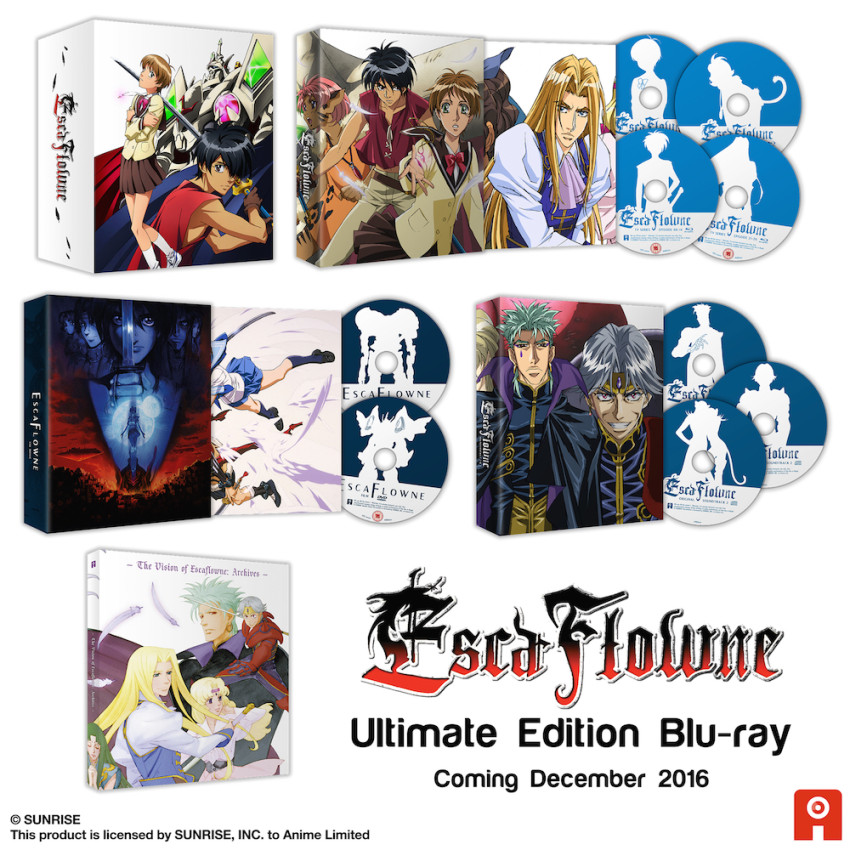 ~ As some of you will have seen late yesterday evening, we got word that unfortunately due a delay in delivery of stock  Samurai Flamenco Part 2 has had to be pushed back, but only by a few weeks. So it will now be released on 19th September. (We're so close to getting this released!)
Also, and this news is literally hot off the press, due a printing error Beck: Mongolian Chop Squad has been pushed back by one week and will also be coming out on 19th September now.
~ Looking past that day, 26th September is going to be a busy day! We have got Assassination Classroom Season 1 Part 2 being released on both Blu-ray and DVD. You can see the artwork design for this release (right). You can expect these image to be surfacing on retailer listings soon.
This includes the second half of the first season, episode 12-22 in both English and Japanese with subtitles. Extras wise there's commentaries on episode 14 & 17, a Top 10 Moments featurette, Textless Opening & Closing songs and episode previews.
For those of you wondering, there isn't a Limited Edition Blu-ray version of Part 2 as it will fit into the box that came with Part 1.
You can pre-order your copy of Assassination Classroom Season 1 Part 2 from the likes of Amazon UK, Base, Anime-On-Line, HMV Online and our web shop now.
~ Also out on 26th September is Free! -Eternal Summer- on DVD and Limited Collector's Edition Blu-ray. As we've talked about before this includes the complete second season plus the bonus OVA episode. For more details on our release of the series visit our web shop HERE.
For those of you planning to get the DVD version, here's the what the artwork will look like (left).
~ And also out on 26th September is the movie Project Itoh: The Empire of Corpses on Limited Edition Blu-ray/DVD Steel Box.
As we mentioned on the podcast this week, our release of Empire of Corpses comes with art cards and a booklet delving into the world of the film and also has an interview with the director and scriptwriter as well. You can pre-order your copy of Empire of Corpses today from Amazon, Base, HMV Online, Anime-On-Line and our web shop now.
You can see an expanded visual of our Empire of Corpses release below.
~ For those of you looking forward to our release of Psycho-Pass The Movie, the wait is going to be a few weeks longer now. Unfortunately a printing delay has meant we've had to push this back to 31st October now.
~ In case you missed it we've started taking pre-orders for the Gundam Origin IV set. You can all the details on this HERE. We are taking pre-orders of this Japanese Blu-ray Collector's Edition set until 10th October 2016, with fulfilment expected to be in mid-late November.
FUNIMATION TITLE UPDATE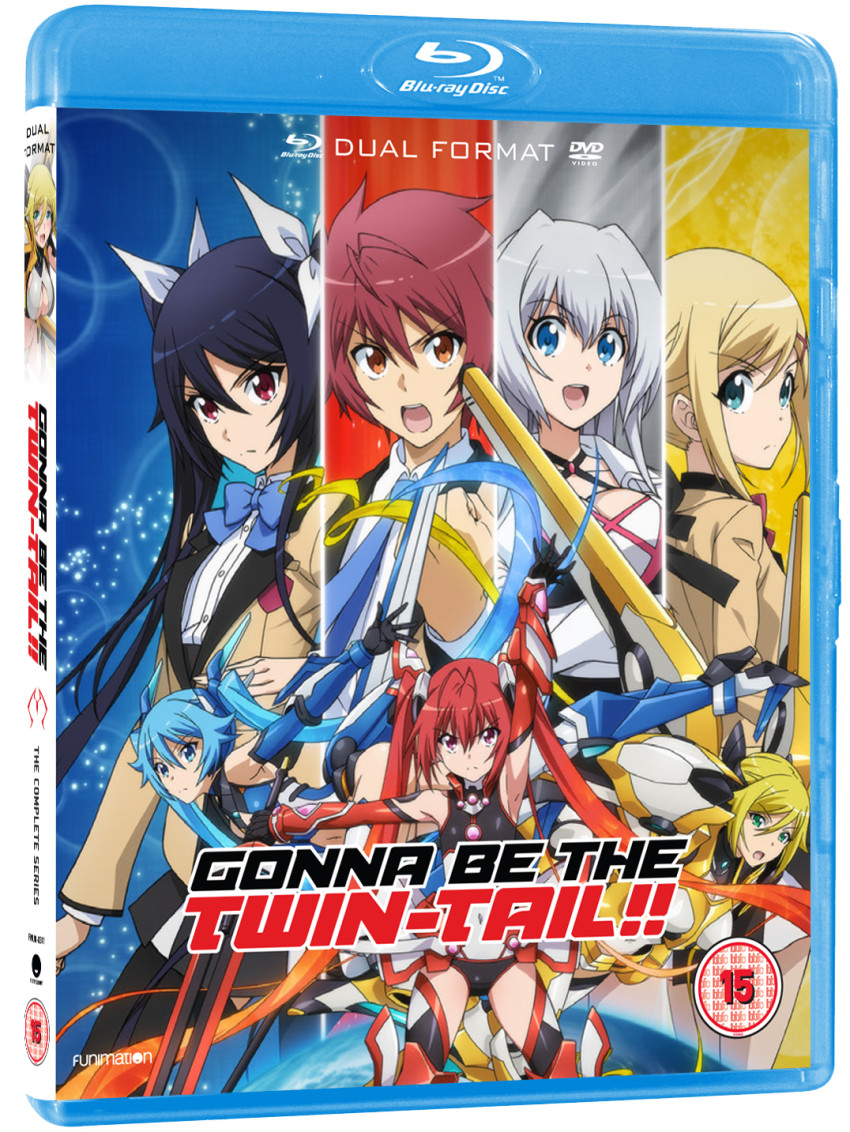 ~ First of all, we got word today that both Gonna Be The Twin-Tail!! and No-Rin have been given certificates of 15 from the BBFC.
~ Gonna be The Twin-Tail!! is set for release on 26th September as a Blu-ray/DVD combo pack. You can see the final artwork for this (right). The release includes the entire series (12 episodes) with both the English dub and original Japanese audio with subtitles.
Extras include episode commentaries as well as the textless opening and ending title sequences. You can pre-order your copy today from Amazon UK, Base, Anime-On-Line and our web shop.
~ A reminder that No-Rin is scheduled for release on 10th October. Following that it will be the series Yurikuma Arashi on 31st October and Brothers Conflict on 14th November. More details to follow on each in the coming weeks.
~ We have a small update on Fairy Tail for you. Our plan, all going well of course, is to try and bring you one new DVD of Fairy Tail a month starting with Part 10 in either November or December. We appreciate there are many Fairy Tail eagerly anticipating the arrival of Part 10 and we really, really appreciate your patience on this. As soon as we have a more concrete update for you, like the release date for Part 10, we will let you know, but please know it is still something working on getting ironed out.
SCOTLAND LOVES ANIME FILM FESTIVAL
As we mentioned last week we are fast approaching the Scotland Loves Anime Film Festival that will be at the Glasgow Film Theatre and Edinburgh Filmhouse in October. There's going to be lots of news about the festival through the festival's channels – visit their website HERE, Facebook HERE and Twitter HERE – coming very soon, in fact they announced the programme would be getting announced on 1st September! So expect lots of news coming from them this week.
The Glasgow leg of the festival will be from 14th-16th October and the Edinburgh week long event will be from 17th-23rd October.
For those of you planning to go to Glasgow, the Glasgow Film Theatre (GFT for short) still have a limited number of weekend passes available to purchase now from their website. CLICK HERE to be taken to the GFT website for more information.
As always we'll be sure to keep you updated on the latest news from Scotland Loves Animation through our Newswire and such too, but be sure to keep an eye on them for the news as it breaks!
UPCOMING EVENTS
Our next event will be at the end of September and then we move into Scotland Loves Anime Film Festival territory! Expect lots to details about the festival to be surfacing very soon!
24th/25th September – MCM Scotland Comic Con @ Glasgow
14th-16th October – Scotland Loves Anime @ Glasgow Film Theatre, Glasgow
17th-23rd October – Scotland Loves Anime @ Edinburgh Filmhouse, Edinbugh
28th-30th October – MCM London Comic Con @ Excel London
That's all for this Newswire. Stay tuned for more news as we can bring it to you!
Signing out~!
Jeremy
1 comments
Shiroi Hane

September 6, 2016 1:03 pm

I thought the Escaflowne offer was running until the 9th?