Podcast #17 – 29th August 2016
August 29, 2016 · 0 comments
Anime Limited Podcast #17 – "Andrew's Evil Homunculus"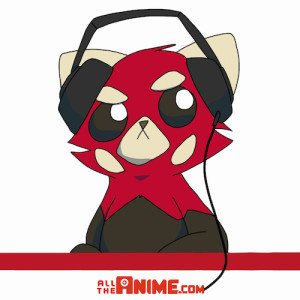 [Recorded on Thursday 25th August 2016] Yes your eyes don't deceive you, we are back with another edition of the Anime Limited Podcast (at the time of recording) just under a week since the last one!
In this podcast join Jeremy, Andrew, Kerry and Keith as they discuss a variety of topics touched in our Newswire from last week and also bringing you up to speed where things stand on other titles such as Miss Hokusai and Mobile Suit Zeta Gundam too. Clocking in at just under 40 minutes, it's very much a short fun catchup show with lots of notes on upcoming releases.
We're hoping our next podcast won't be too far away, for definite we'll have at least show prior to the MCM Scotland Comic Con at the end of September.
As always please note this podcast contains strong language and any views expressed by individuals in this podcast do not reflect those of Anime Limited.

(To download the podcast as an mp3, click on the arrow pointing down in the top right corner of the player above.)
Download and subscribe to the podcast through iTunes UK HERE.
Find our Souncloud page here: HERE.
There is also a Soundcloud app available on both iTunes and Google Play, so you download and listen to our podcast through there as well.
We look forward to hearing your thoughts.
Signing out~!
Jeremy
---
Past Podcasts episodes:
Episode #1 | Episode #2 | Episode #3 | Episode #4 | Podcast #5 | Podcast #6 | Podcast #7 | Podcast #8 | Podcast #9 |Episode #10 | Episode #11 | Podcast #12 | Episode #13 | Podcast #14 | Podcast #15 | Podcast #16