Anime Streaming Guide 2018
January 6, 2018 · 0 comments
By Chris Perkins.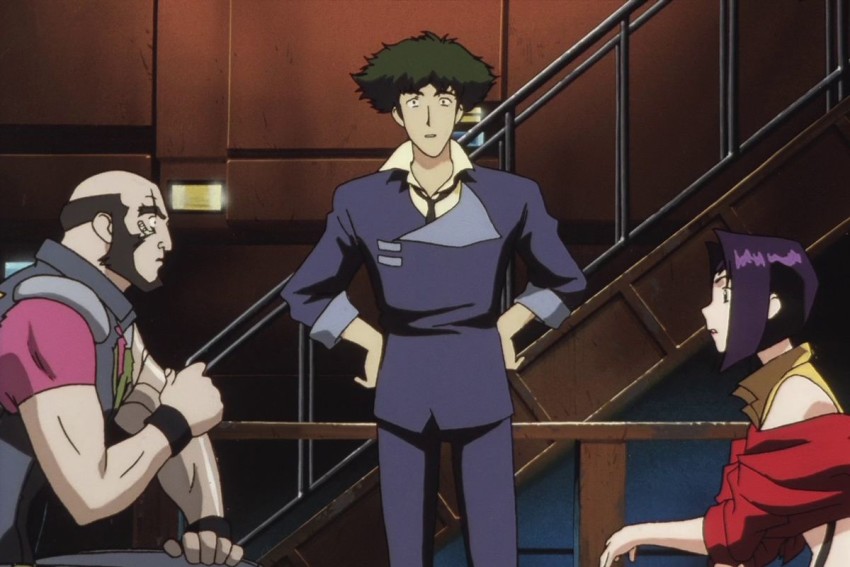 The world of anime streaming is a fast-moving one. So much so that since the last time we published one of our UK anime streaming guides there have been some major shifts in the landscape. Daisuki (the site run by Japan's anime consortium) shut down towards the end of 2017, and a new player entered the market in the form of Hidive. Crunchyroll and Funimation entered a partnership, although with Funimation now owned by Sony, it's not clear how much longer that will last. And that's before we even get to the waves made by Netflix and Amazon getting into anime in a big way. So join us as we give you a run-down of all the current places you can find anime legally streaming.
Please Note: The information provided is correct at the time of writing, but in the fast-moving world of streaming, line-ups can change at any time.
Still the biggest player among the anime dedicated sites. Although the UK doesn't still have access to quite as much as the US does, things have improved, and the Funimation deal has brought subtitled versions of series like My Hero Academia, and Cowboy Bebop to the catalogue. Crunchyroll still has the largest library and has most of the biggest ongoing series such as Dragon Ball Super and Boruto, plus recent series such as DARLING in the FRANXX, Card Captor Sakura Clear Card and Citrus. Crunchyroll is available on desktop plus apps for all major devices, mobile, tablet and games consoles. Free membership gets you ad-supported streaming in standard definition on most devices. £4.99 a month gets you ad-free HD streaming, access to the entire catalogue (including simulcasts as soon as an hour after broadcast) and access to all Crunchyroll Manga. A £8.99 premium membership gets you all of that, plus a few extra perks.
Since signing the Crunchyroll X Funimation deal, Funimation's streaming service has established itself as the place to go if you want to see your anime dubbed. The site's biggest USP is simuldubs (dubs produced of currently airing anime series, just a few weeks after broadcast). Current offerings from the winter 2018 season include DARLING in the FRANXX, Citrus, and Card Captor Sakura Clear Card. There's also a decent back-catalogue of recent (and not so recent) series including both seasons of Attack on Titan, My Hero Academia, Lupin III part 4 and PSYCHO-PASS. Free membership gets you limited access but £4.99 a month gets you the lot, ad-free and in HD (where available). The service is available via computer, iOS, Android, Amazon and for PlayStation and Xbox Consoles.
For a while, the European-based streaming site was making waves in the simulcast world. Now, following the failure of their pricey premium offering Omakase – which attempted to combine a loot box with ad-free streaming – they've taken a few steps back. They now have a smaller selection including a mix of newer and classic titles. Highlights include Space Dandy, Paranoia Agent, Erased, Food Wars and Monster Musume. The service is available via desktop, mobile and tablet apps and on select Smart TVs, and a premium version is offered through Amazon Channels (see below).
The world's biggest subscription video service has been investing heavily in building up a library of exclusive anime. Little Witch Academia, Fate Apocrypha and Devilman Crybaby will be joined in the coming months by B: the Beginning from Production I.G, Kakegurui, AICO Incarnation (from Studio Bones) and more. Beyond their anime 'originals', UK customers also have access to a number of titles from Anime Limited, Manga UK and others. Highlights include Cowboy Bebop, Space Dandy, Steamboy, Samurai Champloo and Attack on Titan season one. Standard membership is £7.99 a month (with a one month free trial) and apps are available on any platform you can think of.
Prime membership is £79 a year or £7.99 per month, but that also includes free next-day delivery, Prime Music and other perks. Amazon has a small but growing number of exclusive titles including Welcome to the Ballroom, Scum's Wish and Inuyashiki: Last Hero. Their movie section also includes big hitters Your Name (dubbed and subtitled) Boy and The Beast (subtitled) and The Red Turtle. It's also the only place you'll find Toho's recent Sinbad trilogy in the UK. There's also a Viewster-branded anime channel available for an additional £2.99 a month. Titles include Erased and Food Wars. Additionally, Amazon offers a wide selection of anime to rent and buy (no membership required). All Amazon video is accessible via computer, phone, tablet and apps available for every major device and console.
The new kid on the streaming block launched in 2017 as a replacement for The Anime Network Online. Hidive is primarily the home of anime licensed by Sentai Filmworks/Section 23. It offers a sizeable library to fans in the UK- and in fact a proportion of their shows are only available outside the United States (where they are exclusive to Amazon's Anime Strike). Free ad-supported membership is available, but premium members get HD access to the full library, including dubs of select titles. Hidive titles include Princess Principle, Classicaloid 2 and Girls Last Tour. The dub selection includes titles such as School Live, Ushio and Tora and Girls und Panzer. It's also the only place you can legally watch the epic sci-fi saga Legend of Galactic Heroes. Membership costs $3.99 a month for a limited period (with a 7 day trial), and the service is available via your computer or recently launched iOS and Android apps.
Sony's anime service doesn't get a lot of attention, but it has a modest library of high profile shows including a number of Anime Limited licences. Their current line-up includes Erased, Cowboy Bebop, Samurai Champloo, Trigun, Kill La Kill and Shomin Sample. Subscription is £4.99 a month, or £3.99 a month if you commit to a six month subscription up front. Animax is available on your computer, iOS, Android and via apps for PS4 and PS3.
Chris Perkins writes about anime for MyM magazine and is the editor of Animation For Adults.