Anime Streaming Guide 2022
January 1, 2022 · 2 comments
By Chris Perkins.
In 2021, after years of intense competition, the two biggest names in anime streaming, Funimation and Crunchyroll, officially became part of the same company. The Funimation Group acquired Crunchyroll from WarnerMedia's Elation in a deal valued over $1 billion. Parent company Sony Pictures Television now has quite the impressive anime portfolio that also includes Aniplex and Europe's Wakanim. Manga Entertainment was renamed in 2021 as Funimation UK and Ireland, bringing to an end more than thirty years of Britain's most established anime brand. This means that the great anime streaming wars have if not exactly ended, at least had a ceasefire on one major front.
Ultimately, nobody can be quite sure what it means for the future of both companies but for the time being little seems to have changed beyond closer co-operation and sharing of titles. Early 2022's biggest shows are Attack on Titan: The Final Season Part Two and the continuation of Demon Slayer Kimetsu no Yaiba's Entertainment District Arc, which are both available on both platforms as simulcasts. Dubs will also be available on both platforms at a later date. Also available on both sites now are a series of eight Attack on Titan OAVs/OADs and Demon Slayer's Mugen Train arc, which was a series adapted from the Mugen Train feature film with new additional material. The Mugen Train movie itself is also available to subscribers of both services.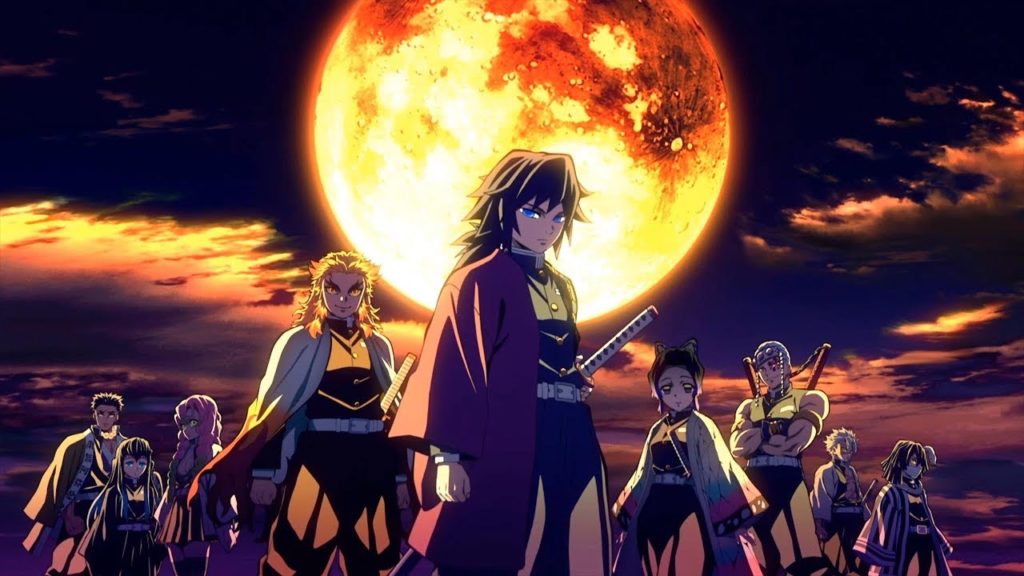 Funimation heads into 2022 with a slate of 20 new and returning shows. Continuing from the past season are new episodes of Wit Studio's Ranking of Kings, and Platinum End. New series for 2022 include Tokyo 24th Ward, the second season of How a Realist Hero Rebuilt a Kingdom, My Dress Up Darling, Akebi's Sailor Uniform, Sabikui Bisco, The Case Study of Vanitas and Arifureta: From Commonplace to World's Strongest Season 2 – Transported. Exclusive to Funimation, meanwhile, are Tribe 9, Sasaki and Miyano, Fantasia Sango – Realm of Legends, and The Genius Prince's Guide to Rising a Nation Out of Debt and She Professed Herself Pupil of The Wise Man.
Tokyo 24th Ward, My Dress Up Darling, Akebi's Sailor Uniform and Sabikui Bisco will also be simulcast on Crunchyroll. Additionally, Ranking of Kings and The Case Study of Vanitas, previously exclusive to Funimation, will join Crunchyroll for the first time, dubbed and subtitled.
Other simulcasts joining Crunchyroll for the Winter 2022 season are CUE!, World's End Harem, Orient, Love of Kill, Life With an Ordinary Guy Who Reincarnated into a Total Fantasy Knockout, The Strongest Sage with the Weakest Crest, Miss KUROITSU from the Monster Development Department, In the Land of Leadale, and Princess Connect! Re:Dive Season 2. Ongoing simulcasts include Boruto: Naruto Next Generations, Case Closed, One Piece, Dragon Quest: the Adventure Of Dai and Platinum End.
Also continuing is Blade Runner: Black Lotus, the CG anime spin-off of the iconic cyberpunk movie from Kenji Kamiyama and Shinji Aramaki, directors of Netflix's Ghost in The Shell SAC_2045. The series is a co-production between Japan's SOLA Digital arts, Crunchyroll Originals and Adult Swim, and is also available dubbed on Channel 4's All4 service. The fate of the Crunchyroll Originals program is one of the big unanswered questions raised by the acquisition. Also launching in 2022 is FreakAngels, an adaptation of the award-winning graphic novel series of the same name produced by Crunchyroll Studios. The company also has shows in development with A-listers Idris Elba and Zoe Saldana, but your guess is as good as mine whether they will actually ever see the light of day.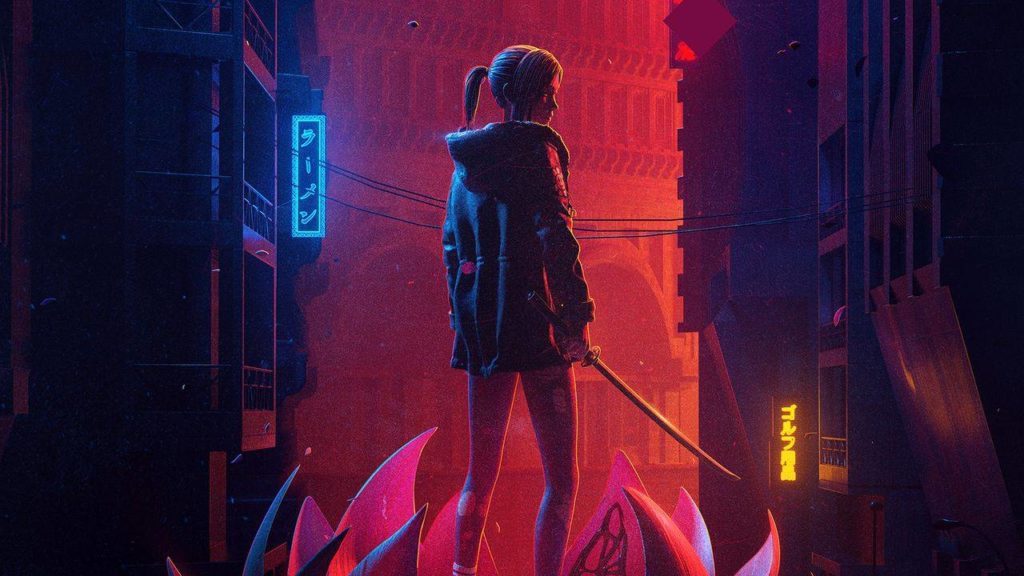 Titles confirmed to be coming to Crunchyroll later in 2022 include new Shonen Jump adaptation Spy X Family, sports anime Aoashi and Dance Dance Danseur, Highschool rom-coms A Couple of Cuckoos and Shikimori's Not Just a Cutie and fantasy adventure The Dawn of the Witch.
Hi-Dive, the only remaining independently-owned anime streaming site, continues to operate largely under the radar. It's home to a select number of exclusives though, so if you want to watch the UK-set Lupin III: Part 6, Hi-Dive is your only option. Hi-Dive also recently began streaming the new English dub of the original Lupin III Part One series. Also streaming are series including Tsukipro the Animation, Waccha PriMagi!, Kaginado and Yuki Yuna is a Hero.
Amazon Prime hasn't really yet followed up its surprise pick up of the rights to all four Evangelion Rebuild movies with any other major anime pick-ups, and their exclusive contact with Fuji TV's Noitamina has long since expired. Will we see them pick up more exclusives in future? Anything's possible. Still, their current anime selection is not to be sniffed at, and includes a number of Anime Limited classics including Cowboy Bebop, Wolf's Rain, Kill La Kill and The Tatami Galaxy as well as movies such as Attack on Titan: Roar Of Awakening, and Mirai.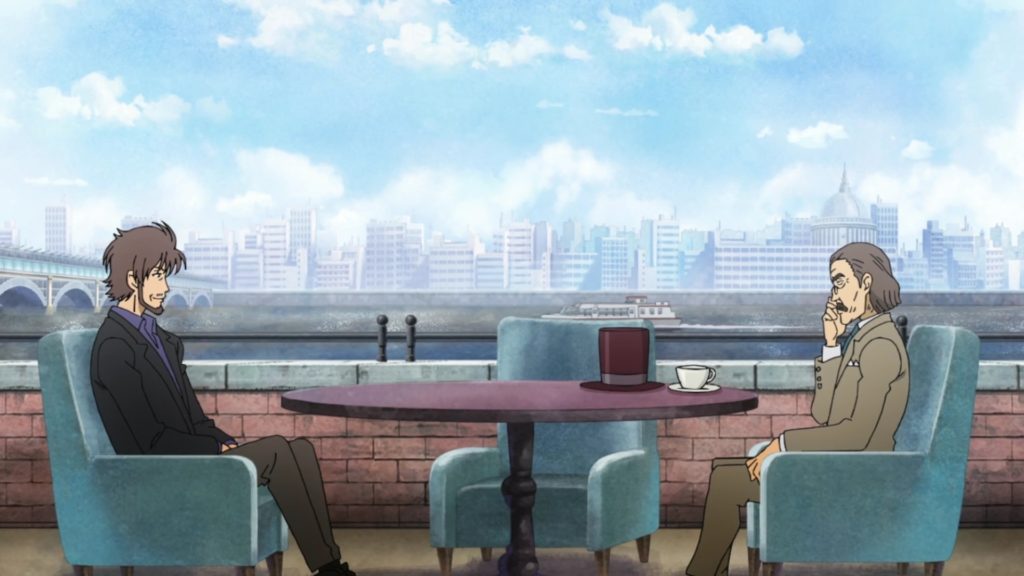 Over on Netflix, their library of Netflix Original anime continues to grow. In 2021 the streamer finally listened to fans' pleas, and released new series Blue Period and Komi Can't Communicate weekly, just behind the Japanese broadcast, rather than their usual strategy of waiting for the whole series to finish before releasing it. Major new additions include the latest instalment of cult hit JoJo's Bizarre Adventure which is subtitled Stone Ocean, Eden's Zero from the creator of Fairy Tail, the Shaman King reboot, new episodes of workplace comedy Aggretsuko and anime spin-offs of Netflix's franchises The Witcher (Nightmare of the Wolf) and Bright (Samurai Soul). Made for Netflix by BONES, supervillain caper Supercrooks is the first animated iteration of Netflix's Millarworld, based on the creations of Scottish comic-book scribe Mark Millar (Kick Ass, Wanted).
Upcoming series include sci-fi adventure The Orbital Children (due 28th January) and overdue super-hero satire sequel Tiger and Bunny 2 (due April). Coming later in 2022 are a slate of series including Trigger's Cyberpunk: Edgerunners, based on the CD Project Red video game, Studio Wit's Vampire in the Garden, plus new spin-offs from Detective Conan, The Seven Deadly Sins and Kakegurui.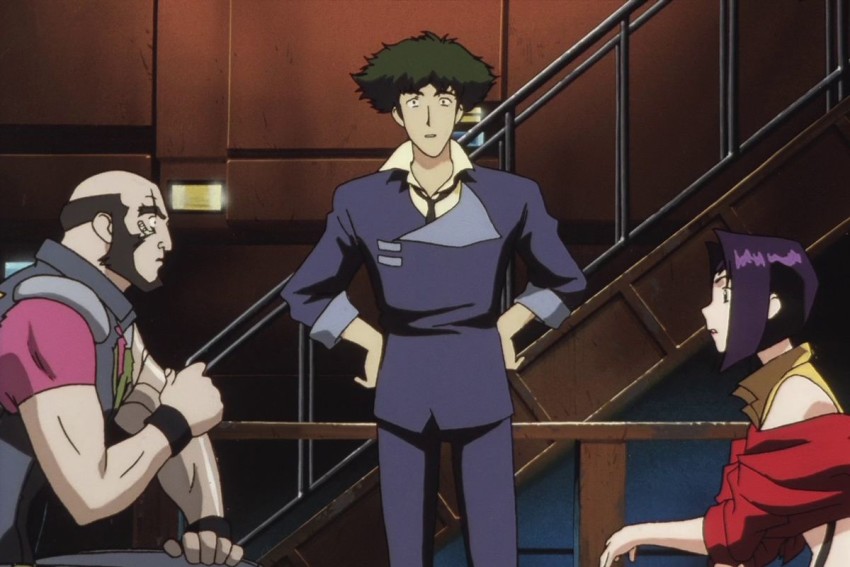 Outside of Netflix's Originals, the site continues to stream an impressive selection of anime features and series. Recent additions include Goro Miyazaki's CG anime Earwig and the Witch, Satoshi Kon's seasonal fable Tokyo Godfathers, Cowboy Bebop, Pokémon the Movie: S+ecrets of the Jungle, Words Bubble Up Like Soda Pop and Violet Evergarden the Movie.
An unexpected new player in the anime streaming game emerged late last year when Disney+ announced that they were going to be both co-producing and licencing anime in 2022. Confirmed titles include an anime based on hit mobile game Twisted Wonderland, Summer Time Rendering, Black Rock Shooter Downfall and Yojoan Time Machine Blues, an adaptation of the sequel to cult hit The Tatami Galaxy. Release dates are to be confirmed.
How will Disney entering the market shake up the anime world? How will the streaming landscape have changed by the time we publish our next guide? We can't say, but the anime streaming sector is anything but predictable.
Chris Perkins is the editor of Animation for Adults.
2 comments
KurikuShot

January 1, 2022 11:59 am

I'm subscribed to funimation, crunchyroll and hi dive but honestly should drop one of them because I end up on "somewhere else" half the time anyway. I almost feel obligated to subscribed to hi dive just to support the under dog but their catalogue is pretty small

Ian Wolf

January 10, 2022 2:57 pm

Annoyed that Requiem of the Rose King failed to get a mention (it's on Funimation).