Anime Limited releases JUJUTSU KAISEN 0 soundtrack digitally
January 26, 2022 · 0 comments
Anime Limited is pleased to present the digital release of the JUJUTSU KAISEN 0 Original Soundtrack in North America, Europe and Oceania!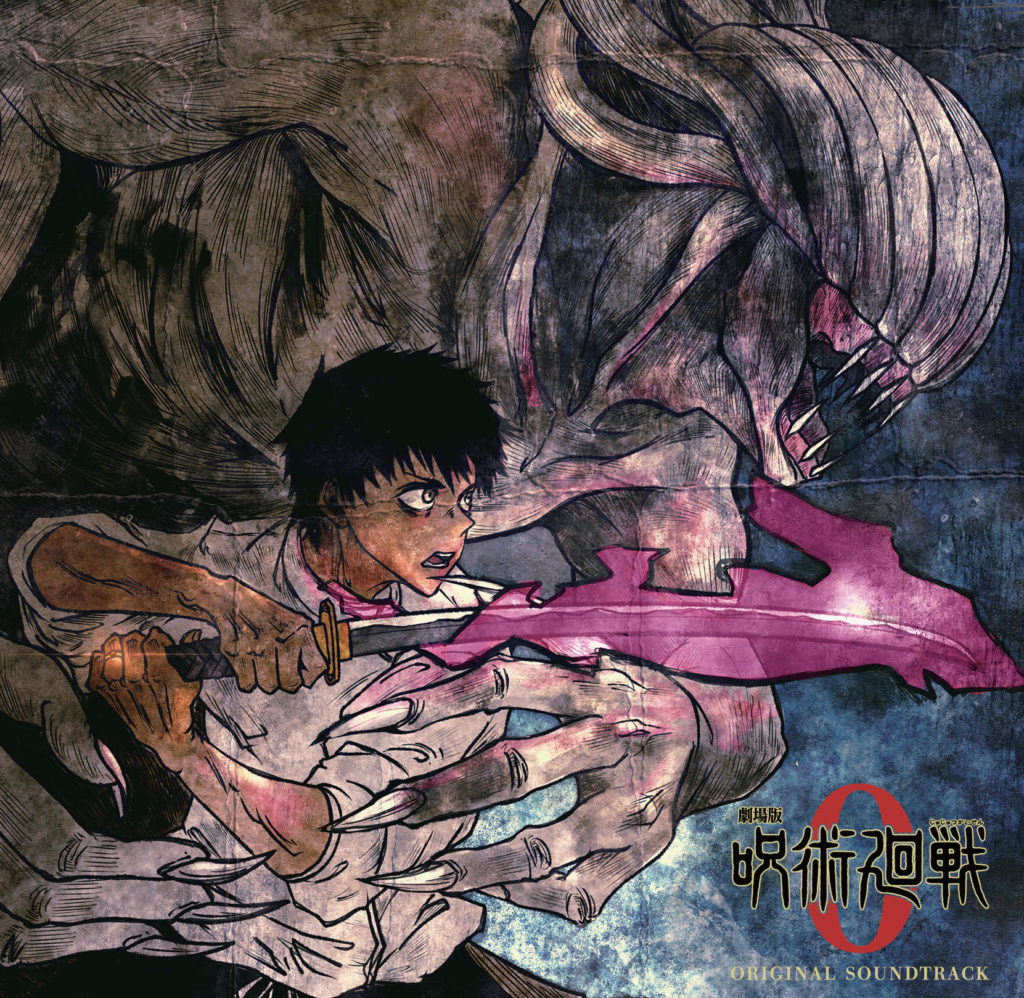 GLASGOW, JANUARY 26, 2022 – Anime Limited is pleased to announce the digital release of the original soundtrack for the hit anime series JUJUTSU KAISEN 0 across North America, Europe, and Oceania.
All 31 tracks from the Japanese release, featuring music by Hiroaki Tsutsumi, Yoshimasa Terui and Alisa Okehazama, are available on key digital platforms with pre-order links for the physical release launching later in 2022.  The JUJUTSU KAISEN 0 soundtrack is available to stream or download on the following platforms (depending on territory):
Apple Music
Amazon Music
Deezer
iTunes
Spotify
Tidal
YouTube Music
Anime Limited will also release the JUJUTSU KAISEN 0 soundtrack on vinyl and CD in North America, Europe, and Oceania in late 2022 – more information on the releases and pre-orders will follow later in the year. JUJUTSU KAISEN 0 joins the growing pantheon of physical soundtrack releases by Anime Limited's music label specialising in anime soundtracks across film and television.
JUJUTSU KAISEN 0 will be released theatrically by Crunchyroll. For more information on the release of the film, please visit https://www.crunchyrollmovienight.com.
About Anime Ltd
Based out of Glasgow, Anime Ltd is a pioneer in distribution for anime, producing physical and digital releases across the world with some of the top brands in Japanese animation. Working with works like Attack on Titan, Cowboy Bebop, Neon Genesis Evangelion, Tokyo Ghoul, Your Name, Weathering With You, Mirai and JUJUTSU KAISEN.
About JUJUTSU KAISEN 0
When they were children, Rika Orimoto was killed in a traffic accident right before the eyes of her close friend, Yuta Okkotsu.
"It's a promise. When we both grow up, we'll get married."
Rika became an apparition, and Yuta longed for his own death after suffering under her curse, but the greatest Jujutsu sorcerer, Satoru Gojo, welcomed him into Jujutsu High.
There Yuta meets his classmates, Maki Zen'in, Toge Inumaki, and Panda, and finally finds his own determination.
"I want the confidence to say it's okay that I'm alive!"
"While I'm at Jujutsu High, I'll break Rika-chan's curse."
Meanwhile, the vile curse user, Suguru Geto, who was expelled from the school for massacring ordinary people, appears before Yuta and the others.
"This coming December 24th, we shall carry out the Night Parade of a Hundred Demons."
While Geto advocates for creating a paradise for only jujutsu sorcerers, he unleashes a thousand curses upon Shinjuku and Kyoto to exterminate all non-sorcerers.
Will Yuta be able to stop Geto in the end?
And what will happen to breaking Rika's curse…?    
Tagged with: