Anime Limited acquires Kokkoku for UK home video release
April 12, 2019 · 0 comments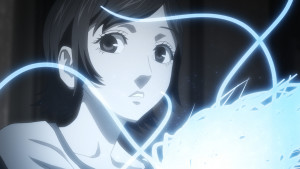 With things hotting up and our line-up for the second quarter of this year really starting to come to fruition, we wanted to pause for a brief moment and take a look slightly further ahead to one of our forthcoming titles for Q3 2019 that we've been keeping under wraps until now. It is, however, a TV anime series that we're all very excited about and simply can't wait to bring to the UK for you to enjoy for yourselves, and the series in question is Kokkoku!
Based on the dramatic horror manga of the same name, Kokkoku: Moment by Moment – published in the west by Kodansha Comics – this twelve episode series sports character designs and ending credit direction from Yasuomi Umetsu, an iconic name in the industry best-known by many as the director of Kite. The series is directed by Yoshimitsu Ohashi and animated by Geno Studio (Golden Kamuy, Genocidal Organ).
If you missed this series when it streamed on Amazon Prime Video early last year, allow us to fill you in on what the show is about, and give you a brief outline of our plans for its UK home video release.
ABOUT KOKKOKU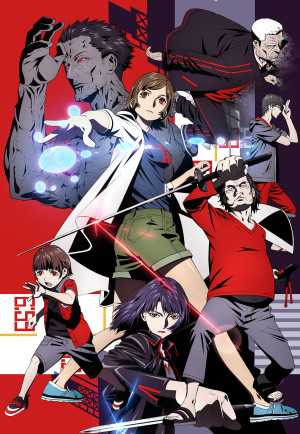 Synopsis: "Juri Yukawa needs a timeout from her life. She's failed 19 job interviews, she's stuck living with her crazy family, and her chances of escaping to a life of her own are becoming increasingly remote. Suddenly, all of that becomes unimportant when her brother and nephew are kidnapped and held for an impossibly high ransom. That's when Juri's grandfather reveals an incredible secret: a mystical stone that allows Juri, her father and her Grandpa to enter the state of Stasis, where everyone else in the world is frozen in time! That should make rescuing their family easy, right? Wrong, because there's a sinister organization working against them who also can literally beat the clock!"
For a better look at Kokkoku, take a look at this English dub trailer for the series: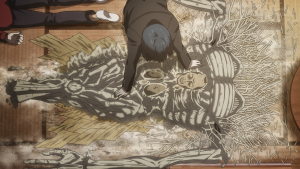 As you might expect, we'll be bringing Kokkoku to home video in the UK in our traditional Collector's Edition form, as a Complete Series Collection sporting a rigid case, a Digipak containing the series across two discs, a poster featuring a piece of key artwork from the series, and a set of five art cards. Our work on producing this edition is already well underway, so expect to see this Collector's Edition arrive on store shelves during Q3 of 2019.
We'll be able to share how our Collector's Edition looks very soon, but for now we hope you're ready to be shocked and thrilled by this tremendous series upon its release – even if you don't have the ability to freeze the world around you, we promise that it's still well worth your time!
~ Andy H