It's the start of a new week and that means there's a new release to add to your collection! Today we delve back into the world of Tokyo Ghoul, but with a unique twist! Read on below for details.
---
NEW RELEASES: 9th July 2018
Tokyo ghoul (live-action movie)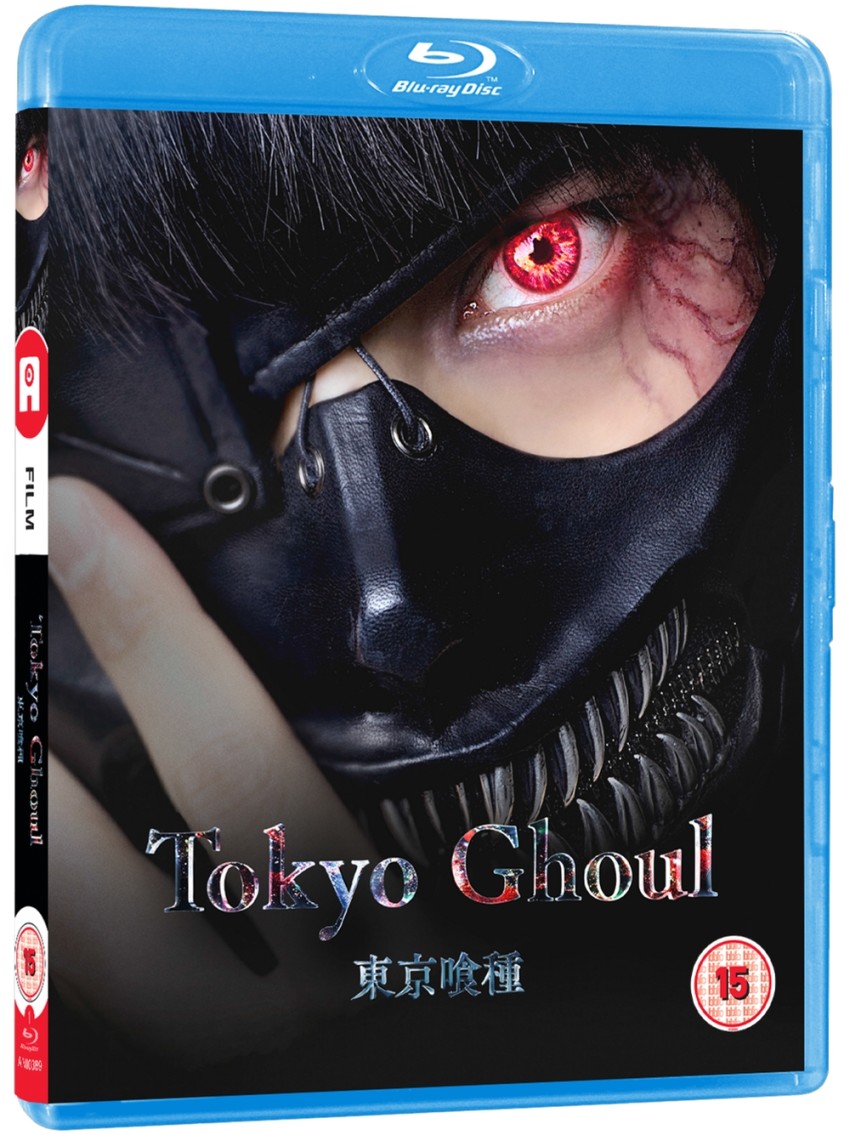 FORMAT: Blu-ray, DVD
BBFC CERT.: 15
SRP: Blu-ray – £19.99 | DVD – £17.99
Language: English, Japanese with English subtitles
Synopsis: "In modern day Tokyo, society lives in fear of Ghouls: creatures who look exactly like humans – yet hunger insatiably for their flesh. None of this matters to Ken Kaneki, a bookish and ordinary boy, until a dark and violent encounter turns him into the first ever Ghoul-human half breed. Trapped between two worlds, Ken must survive the violent conflicts of warring Ghoul factions, while attempting to learn more about his powers."
On-disc extras: Anime Expo 2017: Cast and Crew Discuss Tokyo Ghoul: The Movie, Original Japanese Trailer.
You can watch a trailer for the film below
WHERE CAN I BUY THIS?
You can order your copy of this from:
Order at Amazon UK Order at Zavvi Order at Base.com Order at HMV Online Order at Anime-on-Line ORDER AT ALL THE ANIME ONLINE SHOP
ADDITIONAL INFORMATION
— Want to know more about the film? Have a read of the piece at our blog by Andrew Osmond HERE
---
Special offer at all the anime online shop
In case you missed it, until this Thursday (12th July 2018) we're having a special offer at our AllTheAnime.com Online Shop for our upcoming Ltd Collector's Ed. Blu-ray+DVD set of the film Lu Over the Wall, directed by Masaaki Yuasa ("Night is Short, Walk on Girl," "The Tatami Galaxy", "MIND GAME")
Get the details on the special offer at our online shop in the link below
BUY AT ALL THE ANIME ONLINE SHOP
---
And that concludes this post!
Signing out~!
Jeremy
---