It's time for the latest edition of your weekly Newswire. We're knee deep in Scotland Loves Anime along with preparation for MCM London which is under two weeks away! Read on below for details and latest updates from us.
NEWS/GENERAL UPDATES
~ First of all, as we've been talking about the past few weeks, Anime Limited is the official sponsor of Scotland Loves Anime this year and this past weekend was a real treat for attendees that included the UK Premiere of Miss Hokusai with Director Keiichi Hara in attendance.
This week Scotland Loves Anime moves to the Edinburgh Filmhouse with a stacked lineup of films. If you haven't got your tickets already you should really think about booking fast! More details HERE.
~ Looking ahead to the end of next week, MCM London Comic Con returns to Excel London and in case you missed it the Anime Guest of Honour for the event has been announced. It's Shigeto Koyama who has been involved in a whole host of anime including being the Art Director of Kill la Kill. Get the details HERE.
~ Speaking of MCM London Comic Con, we're going to have lots of details to share with you about our activity next week with you but in the interim we want to make note of a few tidbits now:
~ For those of you interested in panels over the MCM weekend, there will be an Anime Guest of Honour Panel with Shigeto Koyama on the Saturday of the event. (Time TBA.) In addition to this, there will also be not one but two Anime Limited panels over the weekend. The first on Friday and the second on Sunday. (Times TBA.) And we mentioned last week there will also be a Sunrise panel to talk about the Mobile Suit Gundam franchise on the Sunday of the event, the day after the MCM Loves Anime Event featuring the World Premiere Outside of Japan of Gundam The Origin II. (Time TBA.)
~ Speaking of MCM Loves Anime, yesterday we were able to confirm that Love Live! The School Idol Movie is one of the mystery titles as part of the lineup. All the details on the MCM Loves Anime event (including ticket details) can be found HERE.
~ Have you picked up your copy of our Tokyo Ghoul Limited Edition Blu-ray yet? If not we want to reiterate that this title is now out-of-print. So if you happen to find it at a retailer we strongly urge you pickup your copy because no more are being produced. But if you're not able to get hold of one and are coming to MCM London Comic Con we are happy to confirm we will have limited stock of it available at our booth across the weekend. (While stock lasts obviously.)
~ Staying on Tokyo Ghoul, last week we announced that there will be a Standard Edition Blu-ray of Tokyo Ghoul coming. Today we can confirm that we are planning to make this available by mid-late November. You can see the initial visual of the Standard Edition (right) and we will have more details in the coming weeks on this.
~ You might remember a while ago that we noted the DVD version of Kill la Kill Part 3 was nearly sold out, well today we can confirm that it is officially out-of-print. So whatever stock is in retail of the DVD version is what is left. We are currently discussing with the licensor what may be possible when it comes to trying to bring a DVD of Part 3 back into circulation in some form, but we can't comment any further about that at this time. Obviously as soon as there's any update on this we'll be sure to make it known.
If you're coming to MCM London Comic Con, we will have DVD versions of Part 3 available at our booth across the weekend, again while stock lasts.
~ Staying on the MCM London Comic Con theme, all going well we're hoping to have to some pre-sale stock of select titles from our Q4 lineup. Expect more on this much closer to the event.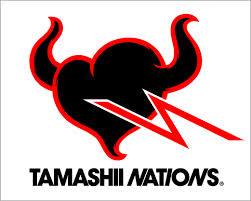 ~ We also want to make it known that our friends Tamashii Nations, the Japanese producer of high quality figurines, will be returning to MCM London Comic Con. They'll be bringing a variety of great figurines from anime, video games and more and have them available at their booth. If you're interested in finding out more about them we suggest visiting their Facebook page HERE.
~ Also at MCM London Comic Con, we can announce that we've teamed up with a manga distributor where we'll have a curated selection of titles from the likes of Vertical, Dark Horse and Kodansha available to purchase at our stand. It won't just be a case of having the manga versions of various anime we distribute either. More details on this next week.
SIMULCAST UPDATE
The fall simulcast season has official begun! Here's our lineup of titles this season:
Seraph Of The End Vampire Reign (2nd Season) – Simulcasting at Viewster.com
K: Return of Kings – Simulcast at Viewster.com
Comet Lucifer – Simulcasting at Viewster.com
The final episode of Blood Blockade Battlefront – Simulcasting at Viewster.com
Seraph Of The End: Vampire Reign (2nd Season) started this past weekend. You can watch episode 1 HERE.
Episode 2 of K: Return Of Kings can be watched HERE
Episode 2 of Comet Lucifer can be watched HERE
The first 11 episodes of Blood Blockade Battlefront are available to watch at Viewster HERE. There will be a simulcast of the final episode coming shortly. Please stay tuned for details as appropriate.
REPLACEMENT UPDATE
Durarara!! Limited Edition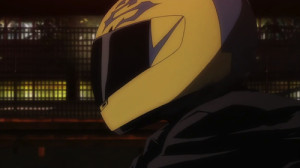 You'll be happy to hear we've managed to get a lot of UK replacements shipped out this week. At the same time we're in the process of going through applicants requests and will be sending confirmation messages accordingly.
Once again, we know some of you have been waiting a while for your replacements and we apologise for that, but we are working as hard as we can and as quickly as we can to fulfil the requests.
If you've yet to apply for discs please follow the steps of filling out the survey AND emailing us your proof of purchase. (Simply doing one of the two steps is not enough.) We ask that applicants awaiting for confirmation message please wait a little longer. If you haven't received a confirmation message within to weeks of applying please email Jeremy on Jeremy@AllTheAnime.com – he'll get back to you as quickly as we can about this.
If you have questions or concerns about your replacement request please feel free to email Jeremy on Jeremy@AllTheAnime.com. If you have yet to apply for replacement discs please follow all the guidelines HERE.
Kill la Kill Part 1 [for units purchased at MCM London Comic Con in October 2014 only]
NOTE: This only applies to units purchased at MCM London Comic Con in October 2014. (Following the event the products general retail release was delayed and the error of the English dub being out of sync by 0.4 seconds during one of the episodes was corrected.)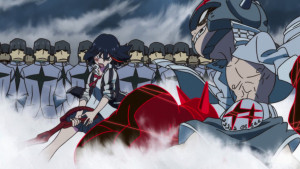 We are happy to (finally) confirm the details of our replacement scheme. Please note we will only be dispatching replacements via royal mail post.
To apply for a replacement we ask that everyone who purchased this at MCM London Comic Con in October 2014 please do the following:
Send an email with the subject "

KLK1 Replacement – MCM October 2014

" to Jeremy@AllTheAnime.com
In this email please include:
– You full name (as it would be written on a parcel being posted to you)
– You postal address
– a photo of your copy of Kill la Kill Part 1.
You will receive an email back from Jeremy within 24-48 hours confirming that you replacement request has been logged in. You can expect your replacement to sent to you before the end of October.
NOTE: We appreciate that some people may have sent emails to other Anime Limited personnel regarding wanting a replacement, but due to the length of time that has passed we ask that everyone who will have previous enquired about a replacement please send a new message to Jeremy. We apologise for any inconvenience, but this is to ensure we can fulfil these as quickly as possible.
UPCOMING EVENTS
Here's the list of upcoming events we'll be attending. More specific information will be posted closer to the events themselves.
Scotland Loves Anime – Edinburgh, 12th-18th October
MCM London Comic Con, 23rd-25th October
– Anime Limited Panels on Friday & Sunday
– Anime Guest Of Honor Panel on Saturday
– Sunrise 'Mobile Suit Gundam' Panel Sunday
MCM Birmingham Comic Con, 21st-22nd November
RELEASE CALENDAR
Here is the most up-to-date version of our release schedule.

OCTOBER – DECEMBER 2015

OUT NOW: Tokyo Ghoul Season 1 (Limited Edition Blu-ray)
26th October: Tokyo Ghoul Season 1 (DVD)

2nd November: Fate/kaleid liner Prisima Illya (Collector's Edition Blu-ray, DVD)*

16th November: Samurai Flamenco: Part 1 (Blu-ray **subtitle-only release**)

23rd November: Sword Art Online II: Part 2 (Collector's Edition Blu-ray+DVD combi, DVD)*

30th November: Mobile Suit Gundam: Part 1 of 2 [tentative title] (Blu-ray)*

[TBC November/December]: Baccano! (Collector's Edition Blu-ray)*
[TBC December] Mobile Suit Gundam: Part 2 of 2 [tentative title] (Blu-ray)*
7th December: Full Metal Panic Ultimate Edition [Season 1 + Fumoffu + The Second Raid] (Blu-ray)
7th December: A Letter To Momo (Blu-ray, DVD)
14th December: Sword Art Online II: Part 3 (Collector's Edition Blu-ray+DVD combi, DVD)
14th December: Gankutsuou: The Count Of Monte Cristo (Blu-ray)
21st December: Gundam: Reconguista In G Part 1 (Blu-ray **subtitle-only release**)[TBC 2015] Fusé: Memoirs of a Huntress (Collector's Edition Blu-ray+DVD combi)*

Q1 2016
January (TBC)*: Ping Pong The Animation (Blu-ray, DVD)

[TBC] Beck: Mongolian Chop Squad – The Complete Collection (DVD)*

*Tentative date

We should be able to confirm specific dates soon for those marked as tentative.

Signing out~!

Jeremy

Follow Anime Limited on Facebook | Twitter | Instagram | Tumblr | YouTube