It's time for the latest Anime Limited Newswire bringing you up to speed on the latest news direct from our HQ. Read on below for the latest updates.
ANIME LIMITED UPDATES
~ First of all, in case you haven't grabbed your copy yet the film Fusé: Memoirs of the Hunter Girl is available now! It's available on Limited Collector's Edition Blu-ray+DVD and as a standard DVD. You can get all the details on our release and the film in general in THIS POST HERE AT OUR BLOG.
~ Last week we revealed what our release of Psycho-Pass 2 will look like when it arrives in May. We'll be releasing it as a Limited Collector's Edition Blu-ray (pictured right) and as a standard edition DVD.
REMINDER: Until 12pm this Monday 21st March we're having a special early-bird pre-order offer on our Psycho-Pass 2 Limited Collector's Edition Blu-ray release. Get all the details at our web shop HERE.
Following on from our revealing the details last week we have a few things we want to follow-up on. First of all, as mentioned the visual (right) is not the final version of it. Once we have the final version sorted we'll be sure to make it known and share accordingly. The BBFC have given Psycho-Pass 2 a certificate of 15 and we can confirm it was passed uncut.
~ This Saturday (19th March) our resident giant Jeremy will be venturing down to MCM Birmingham Comic Con and will be involved in a panel that day. But it won't be the usual style panel as on this occasion it will take place on the MCM Buzz stage. We'll have more info to share with you about this before the weekend but we believe the plan is for the MCM Buzz stage be live streaming throughout the weekend. This means you'll be able to tune into the panel where there might be an announcement or two.
More details as we can share them. More details on MCM Birmingham Comic Con this weekend can be found HERE.
~ Looking ahead, 28th March is going to be a busy day for us release wise as we lots of titles available to add to your collection. First up, and this is a new addition to our 28th March release lineup, is Noein: To Your Other Self Limited Collector's Edition Blu-ray. You'll recall we previously announced this was TBC until further notice, today is your notice that it will be available in just under a few weeks time! You can expect a full unboxing of this here at our blog during the next week.
We know a lot of you have been wondering what is included in our release and today we will shed light on some of these details for you. As we've previously mentioned, it will come packed in a rigid case with a digipack inside to hold the three Blu-ray discs. In addition to this there 8 art cards inside.
On disc content wise there are all 24 episodes of the series with English and Japanese audio (with English subtitles.) For extras, there's some great extras included on our release. There are On Location with Haruka Kudo and Director Akane series of featurettes that total a duration of just over 44 minutes. These featurettes follow the director of the series and Japanese voice actor of the main character Kaminogai Haruka visiting Hakodate, where the show is set.
NOEIN Art Edition is an extra that show the development of different scenes in the show. Showing the viewer how they scenes ultimately looked, then showing KeyFrame animation and FullFrame animation versions,
There is also an episode commentary of episode 24, a blooper reel from the English dub recordings, promotional videos, commercials and textless versions of the opening and closing songs.
You can pre-order your copy today from the likes of Amazon, Zavvi, Base, Rice Digital and even our web shop today.
~ Also out on 28th March will be the standard edition Blu-ray and DVD of Kill la Kill Part 1 and Tokyo ESP on Limited Collector's Edition Blu-ray+DVD and on standard DVD. We're going to be bringing you a full unboxing during the next week. You can check out the trailer for the series below.

~ Following on from our recent discussion on the podcast about our Escaflowne release, Funimation have announced that Aaron Dismuke, who many people will know for voicing Alphonse Elric in Fullmetal Alchemist, will be the voice of Van in the new 2016 dub of the series. In addition to this news, Sonny Strait has been revealed as the man who direct the 2016 English dub. His voice direction credits include the likes of Fullmetal Alchemist, Dragon Ball Z and Ouran High School Host Club. In terms of voicing characters, he's been Krillin in Dragon Ball Z and Maes Hughes in Fullmetal Alchemist to name a few.
A reminder that if you've not listened to our podcast that has the most recent update from us with regard to our Escaflowne release. Please do give it a listen.
REPLACEMENT SCHEME UPDATES
Durarara!! Limited Edition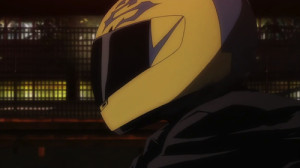 This replacement scheme closes on Thursday 31st March 2016.
The next wave of discs will be getting sent next week and the next round of confirmation messages will be getting sent later this week. If you have applied for discs since then your application will be processed soon. We appreciate people's patience with this.
So long as you apply for discs prior to the cutoff date your application will be processed. Any application received after the cutoff date will not be processed.
If you've yet to apply for discs please follow the steps of filling out the survey AND emailing us your proof of purchase. (Simply doing one of the two steps is not enough.) If you haven't received a confirmation message within to weeks of applying please email Jeremy on Jeremy@AllTheAnime.com – he'll get back to you as quickly as we can about this.
If you have questions or concerns about your replacement request please feel free to email Jeremy on Jeremy@AllTheAnime.com. If you have yet to apply for replacement discs please follow all the guidelines HERE.
Kill la Kill Part 1 [for units purchased at MCM London Comic Con in October 2014 only]
NOTE: This only applies to units purchased at MCM London Comic Con in October 2014. (Following the event the products general retail release was delayed and the error of the English dub being out of sync by 0.4 seconds during one of the episodes was corrected.)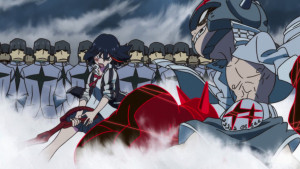 To apply for a replacement we ask that everyone who purchased this at MCM London Comic Con in October 2014 please do the following:
Send an email with the subject "KLK1 Replacement – MCM October 2014" to Jeremy@AllTheAnime.com
In this email please include:
– You full name (as it would be written on a parcel being posted to you)
– You full postal address
– a photo of your copy of Kill la Kill Part 1.
NOTE: We appreciate that some people may have sent emails to other Anime Limited personnel regarding wanting a replacement, but due to the length of time that has passed we ask that everyone who will have previous enquired about a replacement please send a new message to Jeremy. We apologise for any inconvenience, but this is to ensure we can fulfil these as quickly as possible.
UPCOMING EVENTS
Here you'll find a list of events we'll be attending during 2016. The looks small at the moment, but trust us when we say it'll start looking packed very soon.
MCM Birmingham Comic Con, 19th March 2016
– Panel on MCM Buzz Stage, time TBA
Kitacon @ Birmingham, 1st-3rd April 2016
MCM London Comic Con @ Excel London, 27th-29th May
And that concludes this edition of the Newswire. Be sure to keep an eye both here at our blog and on our social media channels for the latest news regarding Anime Limited along with some great reading material too.
Signing out~!
Jeremy