Ring Collection
March 22, 2019 · 1 comment
by Jeremy Clarke.
You watch a short, scary video on the VCR. Then your phone starts to ring… you have a week to show the video to someone else – or die! That's the premise of Ring (1998), the horror film which took first Japan, then the world, by storm. It's also the key title of the J-Horror cycle of the late 1990s and early 2000s, being even more widely seen than the likes of Pulse/Kairo. Appropriately enough for a film about a videotape which transmits like a virus, the film spawned a number of sequels and tie-ins at home prior to foreign language remakes in first South Korea as Ring/The Ring Virus/Hangul (1999) then Hollywood as The Ring (2002).
The 1998 movie was based on Koji Suzuki's novel Ring (1991), the first part of a trilogy with Spiral/Rasen (1995) and Loop (1998). Suzuki went on to write other books based on the series: Birthday (1999), S (2012) and Tide (2013). Ring had already been filmed in Japan as the TV movie Ring: Kanzenban/Ring: The Complete Edition (1995) but it was the first cinema film three years later that turned the franchise into an international phenomenon.
In the main plot, single parent Reiko Asakawa (Nanako Matsushima) is a TV journalist chasing the story of a cursed videotape. The film has already pitched this as an urban myth, showing two girls trying to scare each other on a sleepover, albeit with eerie suggestions that this particular scary story might really be true. In the course of her investigation, Reiko finds the video and watches it. So does her small son Yoichi (Rikiya Otaka) and Yoichi's professor father Ryuji (Hiroyuki Sanada). This eventually leads to an unearthly encounter with a terrifying murder victim returned from the dead: Sadako Yamamura (Rie Ino) clad all in funereal white, her face obscured by her long, black, matted hair.
For reasons we shan't reveal, Reiko and Yoichi survive into Ring 2 (1999) where the role of investigator is taken over by the deceased professor's assistant Mai (Miki Nakatani) while Rie Ino returns as Sadako. Far from repeating the plot of its predecessor, Ring 2 goes off in completely new directions, with more emphasis on hospitalised viewers of the video and scientific experiments based around them.
Both films are directed by Hideo Nakata, who demonstrates an extraordinary ability to slowly build and orchestrate a sense of dread. He pulls off the same trick in his other adaptation of a Koji Suzuki story, Dark Water (2002), and the second film in the US franchise The Ring Two (2005). Ostensibly the sequel to the Hollywood The Ring, with a US cast in a US milieu, it effectively plays as a third Nakata Ring outing with a Hollywood budget enabling special effects too expensive for a Japanese production. Far from swamping his vision, the extensive effects enhance it. Unsurprisingly, none of the US franchise The Ring films are on Arrow's new The Ring Collection Limited Edition Blu-ray.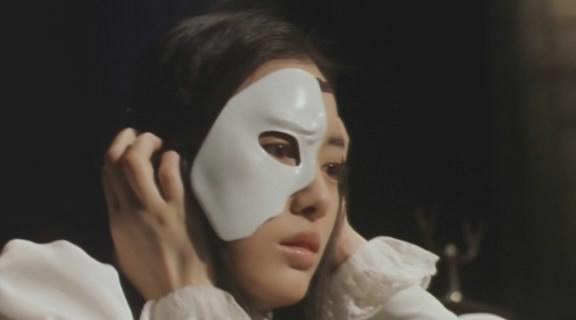 However, what this new Blu-ray does have in addition to Ring and Ring 2 are the Japanese films Spiral/Rasen (1998) and Ring 0 Birthday (2000). Spiral/Rasen was released in Japan as half of a 1998 double bill with Ring and is a sequel based on Suzuki's novel of the same name. It is directed by Joji Iida and features some of the same cast, although Sadako is now played by Hinako Saeki and it marks the first substantial appearance of Ring 2's Miki Nakatani as Mai. Sadly there are too many complex ideas and the film lacks the Nakata touch that made Ring something special. Ring went internationally viral while Spiral didn't, so Nakata was bought back to make a replacement sequel, Ring 2, the following year.
Ring 0 Birthday, directed by Norio Tsuruta, is a prequel based on Suzuki's short story "Lemonheart", featuring Sadako (here played by Yukie Nakama) as a young actress in Tokyo prior to her murder. Nakata is again conspicuous by his absence and the film's most effective moments owe less to a specific Japanese aesthetic than to Hollywood's 1976 shocker Carrie in which the bullied and traumatised heroine uses her psychic powers to wreak havoc on local people and their town.
These four Japanese cinema films were made in the days before the term "viral video" was common currency. It's easy to forget that YouTube wasn't a thing until 2005. You couldn't watch a video, click a button and share it on social media as you can today. Tape swapping and duping was hence a slow process – the story worked in 1998, but it would require substantial revamping today, considering changes in technology.
The high-end version of Arrow Video's new release, a Blu-ray set, contains a plethora of extras, including commentaries by David Kalat and Alexandra Heller-Nicholas, essays, and interviews. One of its on-disc "video essays" is a revelatory discussion by Jasper Sharp, Spooks, Sighs and Videotape, which locates Sadako in the tradition of Japanese ghosts, specifically the vengeful female onryo. The main model for Sadako is Oiwa from the Tokaido Ghost Stories, originally an 1825 kabuki play, famously illustrated by woodblock artists such as Hokusai and Kuniyoshi, and first filmed in 1911. This element, however, is only to be found on the full-force Limited Edition Ring collection – a stand-alone release of the original Ring has been put on the market at the same time, and lacks the few Japanese-oriented bonus materials to be found in the expensive mega-box.
The Ring is released in multiple formats, including a Limited Edition, by Arrow Video.
1 comments
J.R.D.S.

March 23, 2019 2:34 am

I expect they're far from the only person writing about the film to have done this, as it has so eclipsed the novel, but I don't suppose Jeremy Clarke is aware that they've spoilt the denouement of the whole novel, and the more direct adaptations of it (I only know it from the hour-long BBC radio drama rather than the whole book), in the first sentence? One other thing I feel I can't go without nit-picking is that I don't buy the proffered reason for the replacing of the film of "Spiral" with "Ring 2", because the dates make that impossible. The 1998 "Ring" seems not to have been released outside of Japan until March 1999, some 14 months after the Japanese release of the "Ring"/"Spiral" double bill and 2 months after that of "Ring 2". Admittedly I'm only going on IMDb for the dates, but considering in general the kind of timescale international distribution happened on back then, while meanwhile the movies tended to get made more quickly than today, it could only have been the relative lack of love that Japanese audiences alone had already shown to "Spiral" that prompted putting a "Ring 2" into production, rather than continuing on from "Spiral" with a film of "Loop".