The Cowards Who Looked to the Sky
February 8, 2016 · 0 comments
Paul Browne reviews a film that mixes cosplay and complications.
If there's one human trait that can be relied upon, it's tenacity. It's an element that runs through Yuki Tanada's 2012 film The Cowards Who Looked to the Sky, a story that also weaves in themes of poverty, fantasy, maliciousness and altruism.
Bored with her marriage, Satomi (Tomoko Tabata) escapes into a fantasy world of cosplay and manga encapsulated in the character of Anzu. This magical girl surrogate provides Satomi with a release from her humdrum routine and eventually leads her to Takumi (Kento Nagayama), a high school student who just happens to resemble Anzu's male counterpart Muramasa. Inevitably, this leads to an illicit affair wrapped up in the cosplay trappings and characters of Anzu and Muramasa.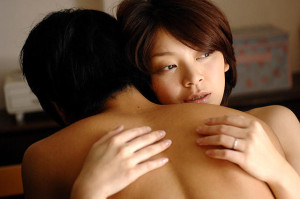 As it stands, this would be a perfectly serviceable narrative on its own. However, The Cowards Who Looked to the Sky (adapted from the novel by Misumi Kubo) draws in a range of characters who intersect with the lives of Satomi and Takumi in a variety of ways. Satomi is trying for a baby, harangued in her efforts by an overbearing mother-in-law (Ginpuncho) while Takumi's mother (Mieko Harada) runs her own midwife service from home. Meanwhile, Takumi's friend and classmate Fukuda (Masataka Kubota) struggles with bills, schoolwork and looking after an aged grandmother.
While the plot keeps the initial focus on Satomi and Takumi, the eventual discovery of the affair (via the leaking of photos and video online) changes everything. Takumi retreats to his bedroom in despair while Satomi feels her own world crumbling around her.
The story then switches over to look at the despondent Fukuda. Working part-time in a convenience store, Fukuda appears resigned to a life in poverty. But badgered by another store employee to study harder, Fukuda reveals a sudden steely resolve to escape his problems.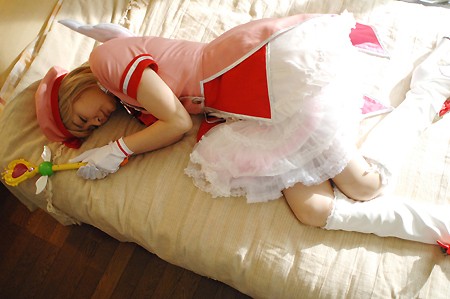 No simple solutions present themselves as the director paints a complex picture of modern life in Japan. But there's also an element of black humour picked out in key scenes, particularly the sharp tongue of midwife assistant Mitsuyo (Aki Kajiwara). At the same time, the film has its share of poignant moments, such as a lonely Satomi singing Anzu's theme song to herself. Or a hungry Fukuda desperately smelling the pre-packed meals in the convenience store.
Director Yuki Tanada has carved out an engaging career in film, which includes the music documentary Wataru Takada – A Japanese Original (2004), the erotic themes of her first feature Moon and Cherry (2004) and the award-winning One Million Yen Girl (2008).
The Cowards Who Looked To The Sky represents Tanada's return to film after a four-year break (initially to pursue writing a novel) and the director was present at this screening, which formed part of the Japan Foundation Touring Film Programme, to talk about both the film and her career.
In recent years, Japan's film industry has seen a distinct rise in women filmmakers, including the likes of Naoko Ogigami, Miwa Nishikawa and Satoko Yokohama. "If you look at the global cinema scene, it does look like there's a lot of us" Tanada comments, "a process that started maybe 10 years ago. In Japan, it seems the hurdle for being a director is actually quite low."
To illustrate this, Tanada outlines one potential career path of shooting an independent film and, with luck, gaining an award. Then using this to attract the keen eye of film festivals and producers. For instance, Tanada's first film Moru won the grand prize at the 2001 Pia Film Festival, which set her on the path that's led her to today. "So it's perhaps much easier in Japan. Of course there used to be less female filmmakers, but the pioneers have paved our way, such as Kinuyo Tanaka."
Tanada also divides her time up between directing and screenwriting, which leads to the question of whether she prefers original works or adaptations such as The Cowards Who Looked to the Sky. "I think there are good things about both. Original works have their appeal because I'm writing it and I can change the script easily. However, I'm not always sure if it works or is interesting. Adaptations have the advantage of already being published, so there's already an interesting story and an audience. But the challenge there is to make it a complete artistic work – that is difficult."
Quizzed on whether or not The Cowards Who Looked to the Sky has a central message, Tanada appears to suggest the tenacity of its characters: "The film shows many different lives and I think the message is summed up by Takumi's mother with the line "No matter what happens, keep living."
The Cowards Who Looked to the Sky is screening in several UK cities as part of the Japan Foundation touring film programme, alongside other works such as Miss Hokusai and Anthem of the Heart.