Manga: The Witch of Thistle Castle
November 10, 2023 · 0 comments
By Shelley Pallis.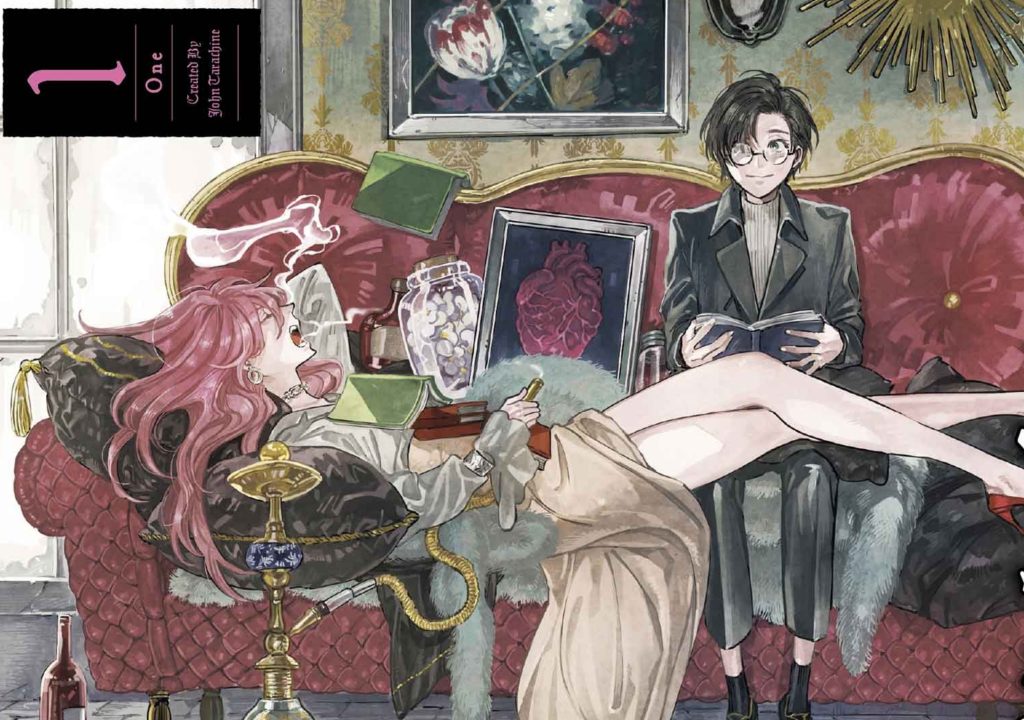 Of all the cities in the world where a witch might be able to blend in, Edinburgh is probably a prime candidate. Marie Blackwood is the "Black Witch of Albion", a notorious sorceress who may be much older than she looks, who tries to maintain a low profile by running a magic shop in the capital of Scotland. But her life is over-turned when a group of church agents make her an offer she can't refuse. She is to become a tutor and landlady to Theo Edison, a teenage wizard in training who struggles to contain a curse known as the Blood of Righteous Anger.
The Witch of Thistle Castle is a true manga oddity, although coming from John Tarachine (a.k.a. John Taratsumi), it shouldn't come as a surprise. The manga creator similarly presented an artist's-eye view of That Fancy London in his Goodnight, I Love You, in which a suicide note propels a traveller into visiting Paris, Bruxelles and Amsterdam in the quest for a perfect holiday. And you might be forgiven that the perfect holiday is really a tax-deductible research trip to Edinburgh, with all its gothic glory just waiting to be dragged into tale of magical espionage.

"I've always liked traveling abroad," he told Comic Natalie, "but my girlfriend's older sister started living abroad about five years ago, and I've been going to Europe a lot these past few years. When I talked about that, the person in charge said, 'Would you like to write a story set overseas?'" Or two stories… or three?
"I think it's great to be able to draw," he said in another interview, "but when I'm traveling, I do sketches, so when I was drawing, I remember things like, 'At that time, this kind of person passed by.' Also, when I draw, people talk to me a lot, which gives me the opportunity to interact with local people. It's one of the pleasures to draw a picture of your travel destination and keep it in your memory."
The Witch of Thistle Castle is loaded with loving landscapes of Edinburgh architecture, its weird staircases to nowhere and steep gradients, all the while picking out the spires of churches that loom over the streets in much the same way that the Church looms over Marie's daily life. She is a reluctant servant of the Vatican, a cross between community service and witness protection for what is, at first, an unspecified transgression, press-ganged into giving Theo a place to stay and an introduction to basic magical protocols. What can possibly go wrong? One of the stand-out characters, Kiki the magical optician, likens him to "a bairn with a hand grenade."
Tarachine introduces the reader to a complex system of "negotiations", in which those who have the ability to see the spirits can also try to persuade them to help out in matters magical. It's an oddly mundane approach to spellcasting, turning every magical moment into a tense managerial conference, as Marie or Theo try to hammer out a deal that will get a pixie off its arse, or persuade a gnome to lend a hand. Part of the problem with Theo is that he has immense potential power but no real experience of the trickster nature of the little people, and his every moment in their company risks turning into disastrous spell, or deal, gone wild.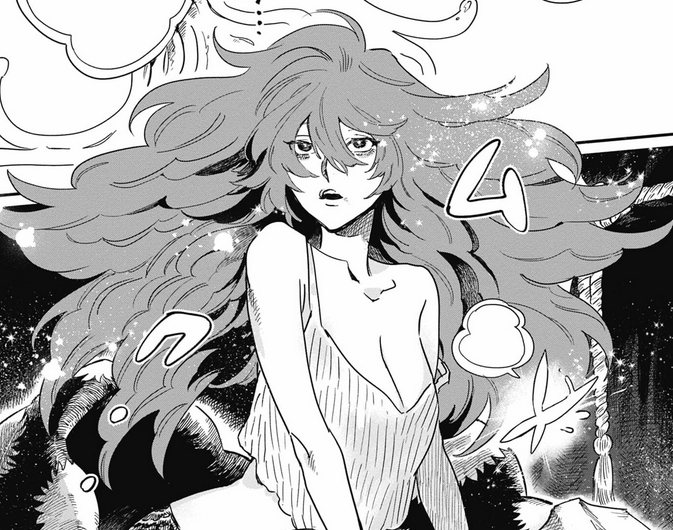 For those with second sight, the presence of supernatural creatures can prove to be overwhelming – a constant whirl of calls for attention, distracting behaviours and outright hostility, as if merely walking down the street exposes a witch to constant harassment from supernatural chuggers and muggers, attention-seeking fairies and malicious shape-shifters. The only way to shut out such clamour is with special spectacles, which can help filter out some of the worst of it. Tarachine has immense fun with the implications of this, including the problems witches face when they board a plane and have to deal with wild spirits of the air.
The Witch of Thistle Castle starts off looking like Harry Potter Lite, but soon veers off into an idiosyncratic fantasy all of its own, gradually revealing the long lines of connection that link its characters to medieval conflicts and scandals, and a wainscot society of wizards in a world that would prefer to pretend there's no such thing as magic any more.
The Witch of Thistle Castle is published this month by Titan Comics.