Music: Brian the Sun
May 1, 2018 · 0 comments
By Tom Smith.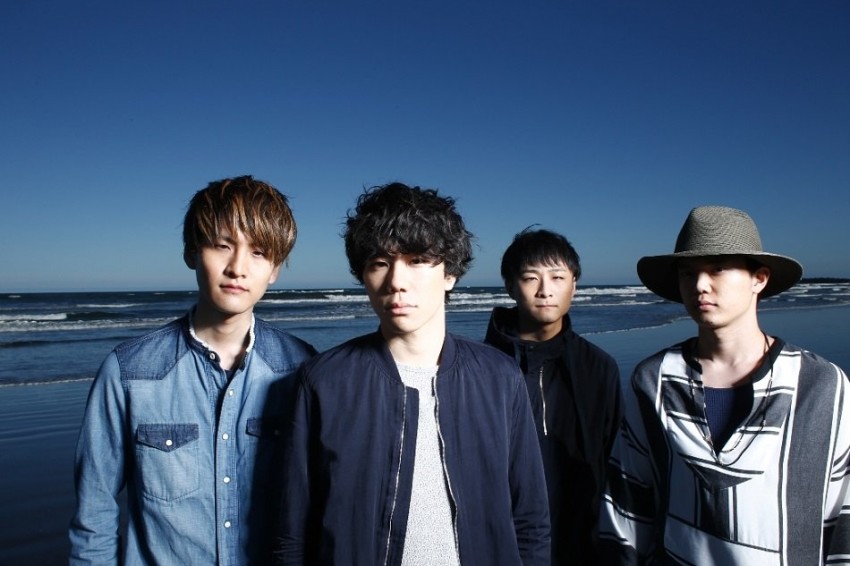 Quirky superhero romp My Hero Academia follows schoolboy Izuku Midoriya as he goes about his daily life in a world populated by people with special abilities. Unfortunately for our hero (if you can call him that) he doesn't possess any extra powers. He's just a typical human. But he won't let that stand in his way from becoming the superhero he's always dreamed to be.
If that sounds like a lot of pressure for one kid, think about how it must be for the band responsible for the series' ending theme. They're joining J-rock heavyweight Porno Graffitti, who add My Hero Academia to their ever sprawling list of anime openings (most of which have sold hundreds of thousands of copies). Whilst the Porno boys have a massive 42 major label singles under their belt, the band handling the series' ending theme had exactly none.
Named Brian the Sun (and you thought Porno Graffitti was a silly name), the group of four high school chums are hoping to hit it big with My Hero Academia. Having just signed to a major label, the series marked the band's proper debut by featuring their first major single as its ending theme.
Brian, as I lovingly refer to them, met in an after-school light music club, much like the characters from the K-On! series. That was way back in 2007 and they spent the two years that followed practicing and performing as many shows as they could before entering a mini-hiatus while they crammed for their final exams.
Once academia was out the way, Brian pushed forwards, touring around Japan (and even a few dates in the Philippines). Feeling that they had enough quality material in the works, they soon decided to enter a studio and get some music recorded.
Influenced by the likes of Radiohead (vocalist Ryota's cat is named after the band's frontman, and apparently looks like him), Red Hot Chili Peppers and Japan's own garage rock outfit THEE MICHELLE GUN ELEPHANT, Brian managed to churn out some pretty decent pop-rock tunes under an indie label. You can have a listen for yourself on the band's Spotify page.
Stream My Hero Academia today dubbed on FunimationNow and subtitled on Crunchyroll.