It's time for your latest edition of our weekly Newswire. Full of updates on various Anime Limited related bits and bobs. Read on below.
GENERAL NOTES / NEWS
~ First of all, oh how the best worked out plans can get altered but for good reason. So following the news of the Mobile Suit Gundam Part 2 release date being confirmed last week, today we announce it's actually now going to be two weeks later and released on 8th February. The reason for this was to ensure there was enough time for the Limited Edition art book to be produced. We haven't talked much about the artbook but we've actually embarked on a small upgrade it to that will make the book's build quality better than it was originally going to be. We're sorry it meant it getting shifted by a few weeks, as we know a lot of you are excited to own the remainder of the series, but trust us it will be worth it. You can expect this date to update accordingly with online retailer listings soon.
~ Next on the docket, more Q1 related tidbits. First of all last week we confirmed that Sword Art Online II: Part 3 is set to be released in March. Today we can confirm that the date to note down is 28th March. This date will be reflected with online retailer listings shortly.
Also, we did have a few queries following our last Newswire about how many episodes will be included in our release of Part 3. For those who don't know, the second half of the Sword Art Online II series comprising of 10 episodes total is actually split into two arcs, Calibur and Mother's Rosario. In some territories they've released these as individual arcs, though the Calibur arc itself is only 3 episodes long. Our part 3 release won't just be the Calibur arc, it will include some of Mother Rosario as well. We haven't got the exact configuration confirmed at this time, though we're under the impression it will be five episodes in Part 3 and the remaining five included with Part 4, but as soon as we know for sure we'll let you know.
As per our past Collector's Edition releases for Sword Art Online II: Part 1 & 2, Part 3 will come packed in a rigid case, come with a digipack to store both the Blu-ray and DVD discs and have a book as well packed with information relating the series and interviews as well. Full content details for both the book and the discs is TBC at this time. Expect more news on this release soon.
~ Some of you have been wondering as to the status of Noein: To Your Other Self as we have had it listed as a 25th January release for some time but not really much has been said about it. Unfortunately this due to a delay in approvals so as things stand we can confirm it won't be getting released in January. We're hoping the delay won't be for very long but for now we're going to be marking it as Q1 TBC until further notice.
~ Additionally, and we know some of you have picked up on this already, we can confirm that our release of Fuse: Memoirs of the Hunter Girl has also shifted to later in Q1. We'll be confirming the new date for this soon for the moment we're also marking this as Q1 TBC. The reason this has happened is due to a delay in the authoring of the discs. You'll recall we previously showed you how our release will be presented (see image below.) That is still exactly the same, but the actual discs themselves are still being authored.  Please stay tuned for updates on this.
~ Following the confirmation that we'll be releasing standard edition volumes of Kill la Kill this year today we're happy to confirm that Part 1 will be available from 16th March. This will be available as a standard edition DVD and Standard edition Blu-ray. You can expect online retailers to begin listing this for pre-order very soon. As previously mentioned this will come packed in an amaray case with both discs, two for the DVD version and two for the Blu-ray version, inside. It will include the first nine episodes of the series with both the English audio and original Japanese language audio (with English subtitles.)
We're hoping we'll be able to show an initial visual soon.
~ A small note regarding our release of Miss Hokusai in March. The correct release date for this 28th March. It had previously been noted as 31st March, that is a Thursday, on retailer sites and by us as well admittedly. So we just want to correct that here and now.
Don't forget that Miss Hokusai is going to be part of the Japan Film Foundation UK Touring Programme with screenings across the UK. You can find their website HERE.
~ For those of you looking forward our upcoming release of Durarara!! x2 – The First Arc: Shou you'll be happy to hear that we're well into the QC process for our release. We can confirm that, as per our re-authored Season 1 release, available in the standard edition release on both Blu-ray and DVD, it will include the original Japanese language audio and the English language dub. Subtitle options will be a full subtitle+song/sign track and a sign/song only track. Be on the lookout for more updates on this soon. You can get it in early with pre-ordering your copy from the likes of Amazon, Zavvi and Base today.
~  Slightly off topic, but relevant as we simulcast The Heroic Legend of Arslan to the UK & Ireland with our friends at Viewster, we want to give a shout out to our friends at Koei Tecmo who today have a released a playable demo of their Arslan: The Warriors of Legend for Playstation 4. For more details on this visit the Playstation store HERE.
~ Speaking of Viewster they are simulcasting season 2 of Snow White with the Red Hair to the UK & Ireland this winter season. The first episode is available to watch HERE. And don't forget you can catchup on all of season 1 for free there too.
~ Looking ahead to events, yes it's already time to talk about events and conventions we'll be attending, we want to confirm that Anime Limited will have a presence at Kitacon in April. There will be an official Anime Limited panel and we'll have a stall in the dealers hall through the weekend too. For more details on this event see their official website HERE.
We can also confirm we'll be at various MCM Comic Con events throughout the UK during 2016 starting with Birmingham in March. Expect more details on events we'll part of soon.
~ Oh, and for those of you asking about Escaflowne we haven't got an update to give you yet but rest assured we are working on it and we hope to have some more details soon.
~ Speaking of more details be on the lookout for some announcements over the coming weeks too.
REPLACEMENT UPDATE
Durarara!! Limited Edition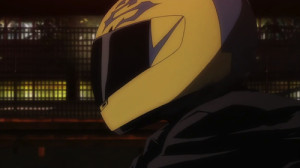 This replacement scheme closes on Thursday 31st March 2016.
The next round of confirmation messages will be sent by early next week at the latest. If you have applied for discs since then your application will be processed soon. We appreciate people's patience with this.
If you've yet to apply for discs please follow the steps of filling out the survey AND emailing us your proof of purchase. (Simply doing one of the two steps is not enough.) We ask that applicants awaiting for confirmation message please wait a little longer. If you haven't received a confirmation message within to weeks of applying please email Jeremy on Jeremy@AllTheAnime.com – he'll get back to you as quickly as we can about this.
If you have questions or concerns about your replacement request please feel free to email Jeremy on Jeremy@AllTheAnime.com. If you have yet to apply for replacement discs please follow all the guidelines HERE.
Kill la Kill Part 1 [for units purchased at MCM London Comic Con in October 2014 only]
NOTE: This only applies to units purchased at MCM London Comic Con in October 2014. (Following the event the products general retail release was delayed and the error of the English dub being out of sync by 0.4 seconds during one of the episodes was corrected.)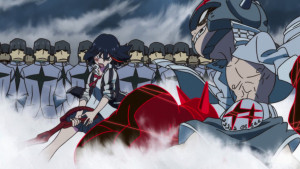 We are working to get these out as quickly as possible. The latest wave are being sent tomorrow (Wednesday 28th October) so if you haven't had yours already you can expect it any day now.
To apply for a replacement we ask that everyone who purchased this at MCM London Comic Con in October 2014 please do the following:
Send an email with the subject "KLK1 Replacement – MCM October 2014" to Jeremy@AllTheAnime.com
In this email please include:
– You full name (as it would be written on a parcel being posted to you)
– You full postal address
– a photo of your copy of Kill la Kill Part 1.
NOTE: We appreciate that some people may have sent emails to other Anime Limited personnel regarding wanting a replacement, but due to the length of time that has passed we ask that everyone who will have previous enquired about a replacement please send a new message to Jeremy. We apologise for any inconvenience, but this is to ensure we can fulfil these as quickly as possible.
UPCOMING EVENTS
Here you'll find a list of events we'll be attending during 2016. The looks small at the moment, but trust us when we say it'll start looking packed soon.
Kitacon @ Birmingham, 1st-3rd April 2016
RELEASE CALENDAR
With all of the above in mind here is where things stand for our Q1 2016 release schedule.
January – March 2016
8th February: Gankutsuou: The Count Of Monte Cristo (Blu-ray)
8th February: Mobile Suit Gundam: Part 2 of 2 (Blu-ray)
15th February: Durarara!! x2 – The First Arc: Shou [Episodes 1-12] (Limited Collector's Edition Blu-ray, Standard DVD)
22nd February: Letter To Momo (Limited Collector's Edition Blu-ray+DVD set, Standard DVD)
29th February: Selector Infected WIXOSS (Limited Collector's Edition Blu-ray, Standard DVD)
29th February: Tokyo ESP (Limited Collector's Edition Blu-ray, Standard DVD)*
29th February: Lord Marksman and Vanadis (Limited Collector's Edition Blu-ray, Standard DVD)*
14th March: Riddle – Story of Devil (Limited Collector's Edition Blu-ray, Standard DVD)*
14th March: Brothers Conflict – Complete Series Collection (Limited Collector's Edition Blu-ray, Standard DVD)*
28th March: Sword Art Online II: Part 3 (Collector's Edition Blu-ray+DVD combi, DVD)
28th March: Miss Hokusai (Limited Collector's Edition Blu-ray+DVD set, Standard Blu-ray, Standard DVD)
[TBC Q1]: Expelled From Paradise (Limited Collector's Edition Blu-ray+DVD set, Standard DVD)*
[TBC Q1]: Fuse – Memoirs of the Hunter Girl (Limited Collector's Blu-ray+DVD set, Standard DVD) **Subtitle-only release**
[TBC Q1]: Noein (Limited Collector's Edition Blu-ray)
April: Terror In Resonance (Ultimate Edition Blu-ray+DVD, Standard DVD)*
*Tentative date
We should be able to confirm specific dates soon for those marked as tentative.
Signing out~!
Jeremy