Snowpiercer
May 28, 2020 · 0 comments
by Jeremy Clarke.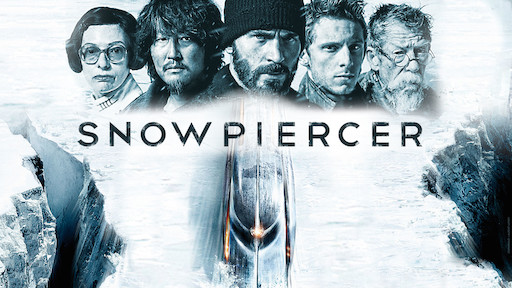 South Korean director Bong Joon-Ho's Snowpiercer (2013), which never had a theatrical release in the UK during its original, international run, finally appears in the UK on home video. Described as "High Rise on a train" by Mark Kermode, it's an uncompromising dystopian vision, and we can safely attribute its appearance on Blu-ray to a double whammy – Bong's Oscar-winning box-office hit Parasite, and the broadcast this month of the long-delayed Snowpiercer TV series.
An ecological catastrophe has turned the Earth into a frozen wasteland. The only people still alive are those on a train annually circling the globe. Some are there because they're rich, others because they were lucky enough to get on board. The rich live in luxury at the front while the poor are kept in squalor at the back. Two members of the lower orders lead a revolt, travelling the length of the train to eventually confront the train's wealthy industrialist creator. Like the more complex Parasite, it pits ordinary people against wealthy elites.
Western actors populate the largely English-language production. Chris Evans and Jamie Bell are the leading revolutionaries, with John Hurt presiding over them. Ed Harris is the industrialist, not seen until the final reel. Tilda Swinton is his ruthless, right-hand woman. Two Korean actors speak their native tongue: subtitled Song Kang-Ho Is a security expert and part-subbed, part-English speaking Ko Asung his daughter born on the train. Both appeared in Bong's monster film The Host (2006) and Song later played the father in Parasite.
The journey from the train's tail to its nose takes us through social strata, with the rear sections' dirty industrial SF aesthetic, so beloved of Hollywood, giving way to a lush greenhouse, an aquarium and sushi bar, a kids' classroom and a pulsating dance floor towards the front. This might not be quite enough for a fully functioning society, but fight scenes and sequences of the train's progress through sub-zero conditions distract from that shortcoming.
Bong's images nevertheless prove compelling. People shuffle in food queues like mindless workers to their shifts in Metropolis. Evans challenges armed soldiers by refusing to sit down, Ewan Bremner has an arm petrified by exposure to the outside. A drug made from industrial waste is repurposed as explosive. Huge mounds of ice on the train tracks are busted apart by the speeding train's nose. And as the characters die one by one, there's something refreshing about the survival of the two Koreans over the Westerners. No Hollywood whitewashing here.
As well as inconsequential behind-the-scenes extras and a perfunctory, one-minute animated prologue, the UK Snowpiercer disc contains a terrific, French documentary, Transperceneige: From the Blank Page to the Black Screen, which runs the best part of an hour and goes into considerable detail. Director Jésus Castro-Ortega clearly loves comic books.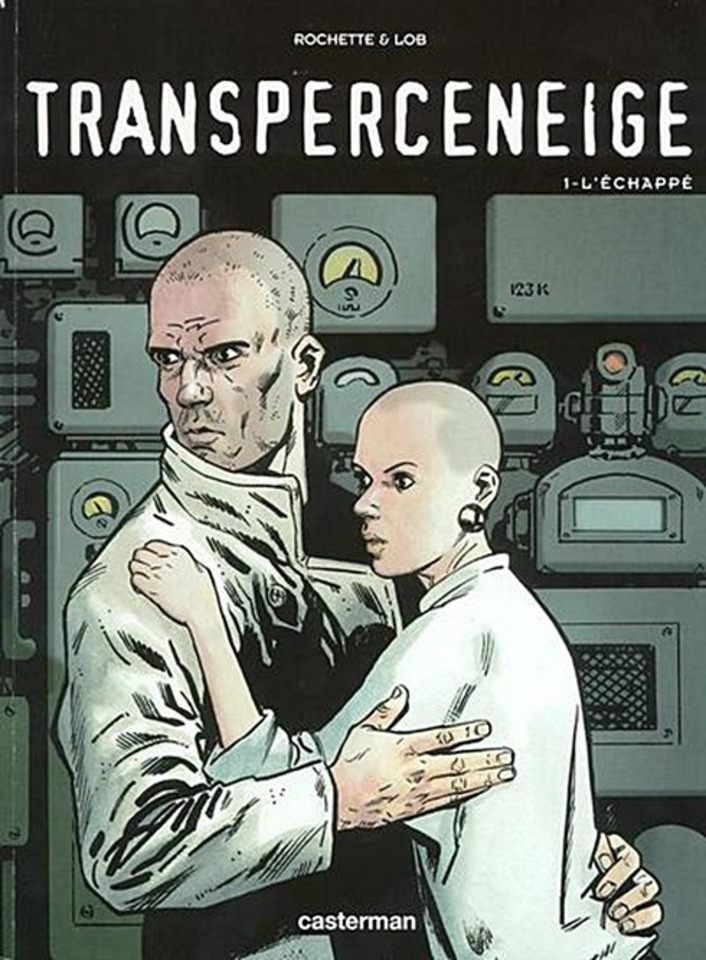 From its 57th issue, the French monthly magazine A Suivre (To Be Continued) ran the comic Transperceneige, the brainchild of its late publisher Jacques Lob (1932-1990), who in 1982 hired artist Jean-Marc Rochette to draw it. New to comics, Rochette learned on the job and worked to a publication deadline for January 1984's Angouleme comics festival. Two more volumes followed with different stories scripted by writer Benjamin Legrand. Then, Transperceneige vanished into obscurity.
In the winter of 2004, director Bong visited his favourite Seoul comic shop as a break from writing The Host, picked up an illegal Korean translation of Transperceneige 1 and read the whole thing standing up. He knew immediately that he wanted to turn it into a film. And that that film would be a huge undertaking.
With the rights secured by his production company, Bong brought the artist and scriptwriter to Seoul in 2008 to discuss the property. Rochette would end up doing a hundred pre-production drawings and another 35 during shooting at the Czech Republic's Barrandov Studios, chosen by Bong as the one facility with the space required for his full length train interior set. The two walk around the set built from their pages in a state of awe. After later seeing the finished film Rochette declares, "I don't see why it wouldn't go down well in the US."
The documentary doesn't deal with what happened next. Known as 'Harvey Scissorhands', Hollywood producer Harvey Weinstein liked to make or buy in films for US distribution and cut them down so that, as he saw it, they would play better to a US audience. Casualties included such films by young directors as Mimic (Guillermo del Toro, 1997), Wide Awake (M Night Shyamalan, 1998) and The Yards (James Gray, 2000).
Numerous Asian directors endured or resisted similar fates. Weinstein chopped 20 minutes out of Chen Kaige's Palme D'or winner Farewell My Concubine (1993) to reduce it below three hours, eliciting the wrath of Cannes jury head Louis Malle. Two movies from 2001, Tears of The Black Tiger (Wisit Sasanatieng) and Pulse (Kiyoshi Kurosawa) were bought and shelved. He produced an English-language dub of comedy Shaolin Soccer (Stephen Chow, 2001) but eventually released it in the original Cantonese after poor test screenings. (Disney released the dubbed print rather than the subbed one in UK theatres.) When Disney charged Weinstein with handling Princess Mononoke (1997), Miyazaki's producer Toshio Suzuki sent him a samurai sword, bearing the legend "no cuts".
After Bong refused to cut 20 minutes from Snowpiercer, Weinstein released the uncut film in a tenth of the thousand US cinemas originally promised despite rave reviews in Korea, France and elsewhere. Aside from a week at London's Prince Charles Cinema earlier this year, it never got a proper theatrical release in the UK. This new disc with its excellent accompanying documentary is therefore most welcome.
Snowpiercer is released by Lionsgate on Blu-ray and DVD.