By Andy Hanley.
From classic stories such as The Girl Who Leapt Through Time and Akira, through to something more recent like P.A. Works' Charlotte, the sudden emergence of superpowers amongst teenagers has often had a deep-seated link the emotional turmoil of puberty. Against that backdrop, there's something oddly refreshing about Tokyo ESP – this is a world where adults are just as likely to be imbued with special powers as adolescents, a world where father and daughter can fight side-by-side with their own unique abilities.
The series is adapted by the Production I.G offshoot Xebec from an on-going manga penned by Hajime Segawa, also the author of Ga-Rei. This is a fact which this adaptation wastes no time reminding the viewer of by opening with a scene of the main characters of that series, Yomi and Kagura, meeting in a festively decorated Tokyo in the run-up to Christmas and sharing some Pocky as a self-referential nod to anyone who has seen that franchise's animated prequel Ga-Rei Zero.
There's little time for chowing down on chocolate-coated snacks however, as chaos breaks out across the city – explosions here, fireballs there, and the decidedly unusual sight of the National Diet Building floating across the city skies. With the heart of Japanese politics (and those within it) taken hostage, can anyone stand up to the espers responsible for the acts of terror reverberating around Tokyo? All eyes turn – more from hope than expectation – to the mysterious "girl with the white hair", herself an esper and an individual who has proven to be an arbiter of justice when faced with previous incidents of super-powered mischief.
Much like the aforementioned Ga-Rei Zero, this is where Tokyo ESP takes an unexpected turn – rather than barrelling on with the crisis to which we've just borne witness, we instead hit rewind and return to the very start of the story, witnessing the origin of her powers and her rise to fame as the face of righteousness in a world where mysterious goldfish floating through the skies has given power to individuals throughout the city.
While there are hints that there may be some method to the madness of this unusual method of distribution for such varied ESP powers, not everyone who receives a supernatural ability is interested in using it for good. It's this classic clash of good versus evil that sees our protagonist Rinka Urashiba using the unexpected birth of her power to pass through solid objects at will to follow in the footsteps of her father, a former police officer, and fight the good fight.
Needless to say, fighting for justice is never easy, especially when you become the focus of an entire city, and as events escalate around Tokyo thanks to abuses of esper abilities, Rinka is forced to make some difficult choices between following her heart or doing what is right, and it's a choice made all the more difficult by growing popular mistrust of espers, culminating in demands that they be segregated or even imprisoned in the name of national security.
It might not be the pinnacle of originality in terms of its narrative, but Tokyo ESP's set-up undoubtedly works – it tackles all of the major themes that you'd expect from any modern superhero story (and even clearly pays homage to its western influences, including a cameo from the Ghostbusters and a character who could easily be compared to DC Comics' Two-Face), but it still ensures that it has the kind of twists on such a story that tend to mark out manga and anime as something unique.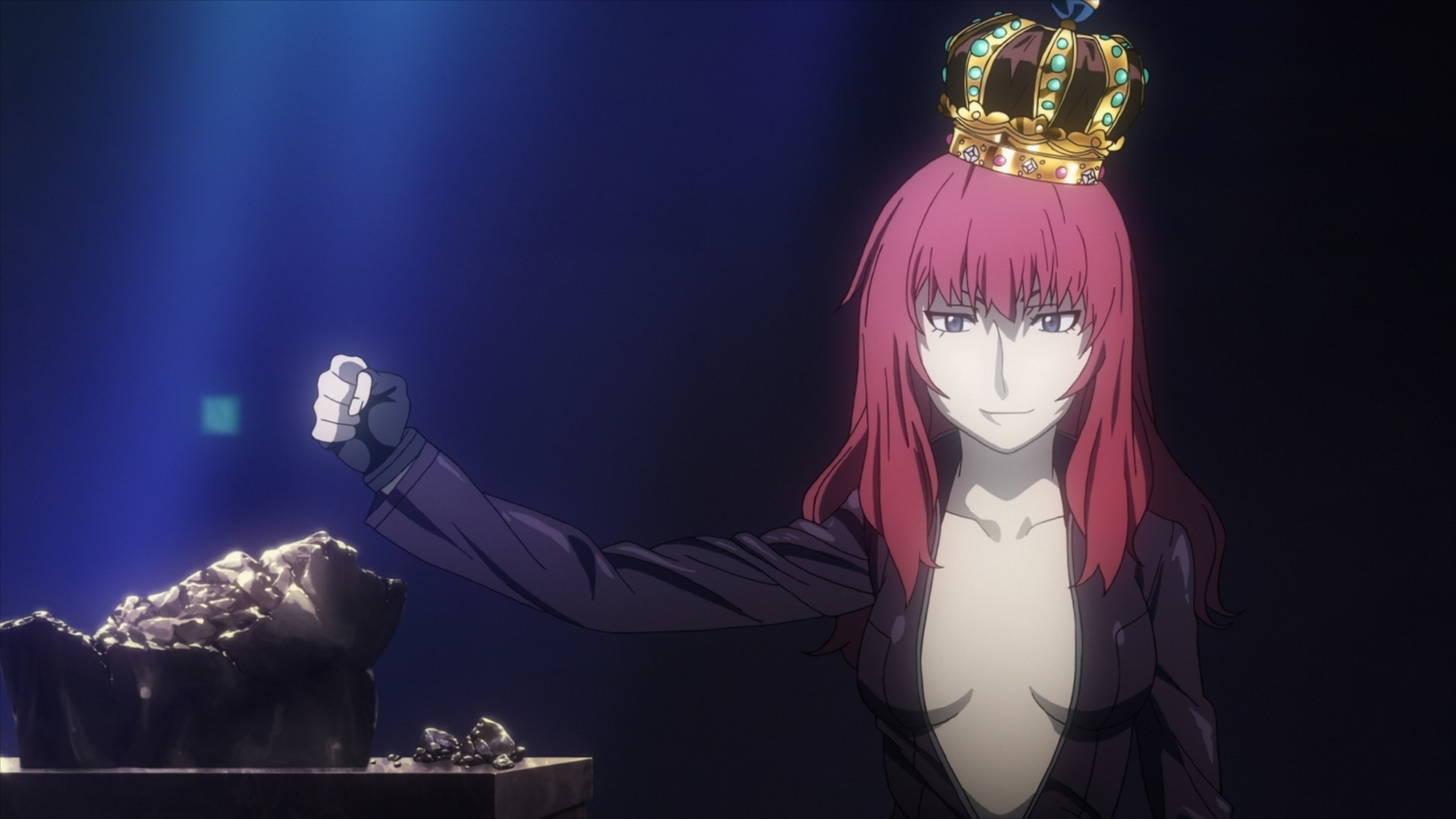 The willingness to throw superpowers at adults as well as teenagers adds an extra dimension to the series, and Tokyo ESP also departs from your average Marvel movie by providing reminders that even superheroes can't save everyone; a rising civilian death toll is inevitable when those with murderous intent are prowling the streets, no matter how powerful those on the side of good might be. This is supplemented by a healthy dose of the absurd comedy to proceedings, which peaks with its introduction of a rather unusual martial arts expert ("Dad, do you know that panda?", asks Rinka) – this is not a show that takes itself entirely seriously, but understands when to let laughs take a back seat to give more serious or emotional fare a chance.
The result is an enjoyable one – Tokyo ESP has just the right doses of love, laughter and likeable characters on one hand, and drama and action on the other. If you're expecting every episode to match the frenetic pace and spectacular destruction of its eye-catching opener then you'll find much of the rest of the series to be a slow burner, but its ramp up to re-join the cliff-hanger of its first episode is a pleasing one that makes a strong case for its unusual chronology. Even in an age where we're saturated by stories of fictional superheroes to the point where the likes of One-Punch Man and Samurai Flamenco are effectively spoofing them, Tokyo ESP still provides an ample reminder of how and why these stories endure, given added flavour thanks to its own unique twists and sensibilities.
Tokyo ESP is released on UK Blu-ray by Anime Limited.