Tokyo Ghoul fans it has been a long wait since we released Season 1 back in October of last year but the time has finally come to bring you our release of the sequel series, Tokyo Ghoul √A, also known as Tokyo Ghoul Root A. Get the full details on our release below.
Before we get to all the ghoulish details a quick reminder that you can pre-order your copy of this right now from the likes of Amazon UK, Base, Anime-On-Line and even our own web shop. This will also be available on day of release from HMV branches across the UK.
ABOUT TOKYO GHOUL √A
Synopsis: In modern day Tokyo, society lives in fear of Ghouls: mysterious creatures who look exactly like humans — yet hunger insatiably for their flesh. None of this mattered to Ken Kaneki, a bookish and ordinary young man, until a dark and violent encounter turned him into the first ever Ghoul-human half-breed. Picking up where the first season left off Ken continues onwards into the dark world he has found himself in.
WHAT'S INSIDE? WHAT'S ON THE DISCS?
We're releasing the series as a Limited Collector's Edition Blu-ray set, limited to 1000 units across all retailers, and on standard edition DVD from 13th June. A standard edition Blu-ray release will be following in July.
Our Limited Edition Blu-ray release follows the style set by our Season 1 Collector's Edition set, coming packed in a rigid case with a transparent o-card (aka slip cover). Inside that a digipack to hold the two Blu-ray and there's an hard back art book as well that comes with lots of information about the characters and the series itself, including an interview with the director who analyses the entire series episode by episode.
On the discs themselves you'll find:
The complete series of Tokyo Ghoul √A, 12 episodes total.
Language: English and original Japanese with English subtitles.
Extras include audio commentaries on episode 1 & 12, video commentary on episode 7, Promotional Videos and Textless Opening Song "MUNOU"
WHAT DOES THE FINISHED PRODUCT LOOK LIKE?
And now it's time to show you what the Limited Collector's Edition Blu-ray looks like. As a note, it was another sunny day when we took these photos which is why you'll see shadows lurking in them. It wasn't us trying to add an ominous overtone to them at all…
Oh and you can click on the pictures to enlarge them too.
And for those of you wondering what the finished product will look next to our Season 1 Ltd Edition set. Here's a look.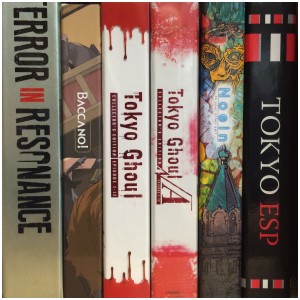 And that concludes our unboxing of Tokyo Ghoul √A. Available this coming Monday (13th June).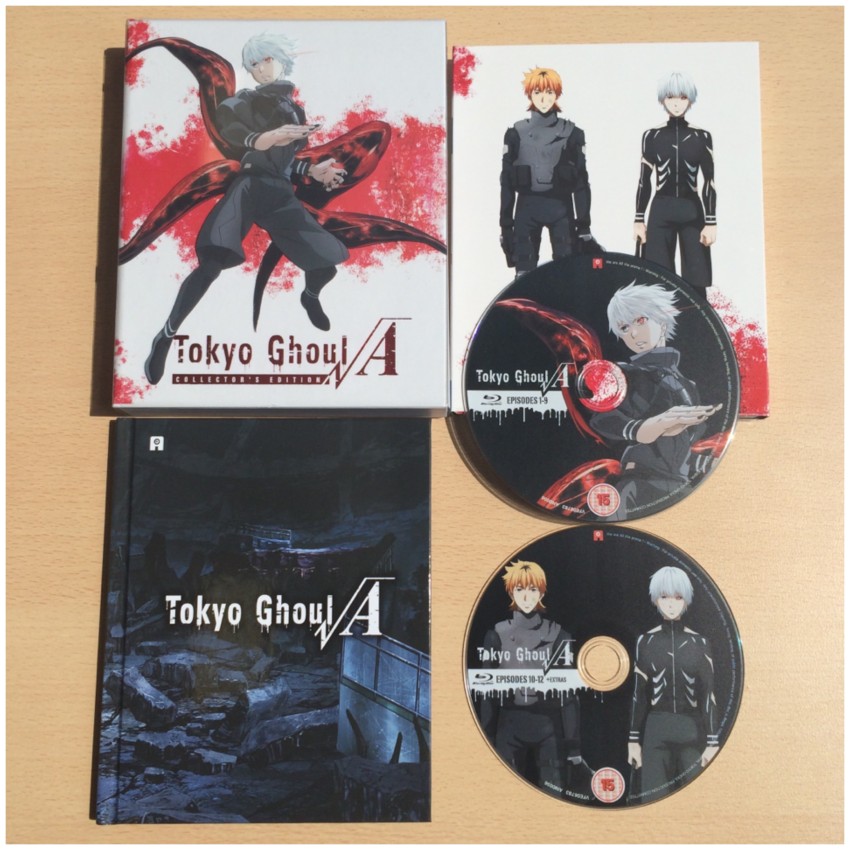 Signing out~!
Jeremy