Japan Foundation Tour 2017
January 19, 2017 · 0 comments
By Jasper Sharp.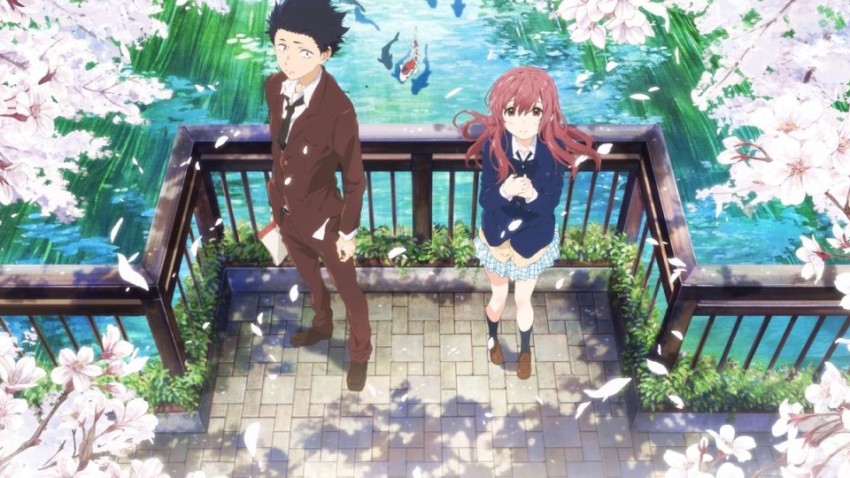 The Japan Foundation's annual touring film programme rolls out in venues across the country from 3rd February to 29th March 2017, presenting a glimmer of sunshine at the end of another gloomy British winter for film fans. This year's season is even more welcome than most, given the distribution prospects for Asian cinema in the UK at the moment, something highlighted in an article by Anton Bitel for the BFI website last October entitled 'Why is it so hard to see East Asian films in UK cinemas?'  – one could say the problem stretches further, to all non-English-language fare, but we're a long way away from where we were about ten years ago, when you'd get the likes of Lust, Caution or the latest Zhang Yimou title playing across the nation's multiplexes… unless it has space lizards in it.
Japanese cinema has suffered more than most from a lack of exposure recently. With the Terracotta and Asia House film festivals now gone and a smaller selection than usual at London Film Festival and Raindance, it was left to London East Asia Film Festival to pick up the slack of last year's best releases in the capital, although it is important not to overlook the efforts of those in other regions in cultivating tastes, notably the wonderful work of festivals such as Leeds, Edinburgh and Scotland Loves Anime.
The Japan Foundation tours have always triumphed by not limiting their footprint to a single city. Since the season began in 2004, the selection has grown from a small handful of 5 titles to a staggering 14, and following its traditional kick-off at the ICA in London, will now be travelling to 14 further venues: Belfast, Birmingham, Bristol, Derby, Dundee, Edinburgh, Exeter, Inverness, Kendal, Leicester, Manchester, Nottingham, Sheffield and Stirling. This is not just for metropolitan liberal elites, and in today's increasingly conservative winner-takes-all distribution climate, a 15-cinema run for any film in the UK is something to be celebrated.
The theme of 2017, 'Odd Obsessions – Desires, Hopes and Impulses in Japanese Cinema', is just as all-embracing, the basic criterion that the works in question "not only entertain but also provide a vivid insight into what drives human action." The season takes its name from the English-language release title of Kon Ichikawa's adaptation of Junichiro Tanizaki's 1956 novel, The Key (Kagi). It's a particularly welcome inclusion in the line-up; there have been numerous versions of this tale of the psychological games, involving a hidden diary and a future son-in-law, that a middle-aged couple play to spice up their love life (including a soft-core version by Italian sleazemeister Tinto Brass in 1983), but Ichikawa's little-seen 1959 production is generally considered the best. The other vintage title on offer is Flora on the Sand (1964), directed by the overlooked but extremely versatile Nikkatsu director Ko Nakahira, best known for his epoch-defining teen drama Crazed Fruit (1956) – again, this older title is more focussed on the desires and impulses aspects of the programme.
More modern titles form the bulk of the season, and many are of the more commercial end of the scale. Take, for example, Nobuhiro Doi's perky and rather charming comedy, Flying Colours: How a Teen Girl Went from Academic Absurdity to an Elite University in One Amazing Year (2015), a sterling example of how the ganbatte ("go for it!") sentiment is still alive and kicking in Japan. The third highest-grossing Japanese live-action film at the Japanese box office in 2015, it charts a ditzy teenage girl's rise to the ranks of academic excellence at an after-hours cram school. It is most certainly not the kind of film that get selected for more arthouse-oriented festivals, but went down a storm at last year's Far East Film Festival in Udine, as did the similarly effervescent The Mohican Comes Home (2016), which won FEFF's audience award. Directed by Shuichi Okita (Chef of the South Polar, The Woodsman and the Rain), this fast-moving but bitter-sweet comedy stars Ryuhei Matsuda as the emerald-crested wastrel of the title who returns to his remote island hometown with his blundering pregnant girlfriend in tow only to find his father has been diagnosed with cancer.
Both these films stick with the quirky manga aesthetic now so engrained in much of Japan's comedic output over the past ten years or so, but there are also more subdued offerings such as Lady Maiko (2014) – its tale of the grooming of a graceless country girl who dreams of becoming a Kyoto geisha represents a particularly welcome return to UK screens for Masayuki Suo, director of such delightful works as Sumo Do, Sumo Don't (1992) and Shall We Dance? (1996) – and Bunji Sotoyama's A Sparkle of Life (2013), a rom-com about septuagenarians playing the dating game.
The line-up also includes some more straightforward dramas, including Yukiko Mishima's manga-adaptation A Stitch of Life (2015), starring Memories of Matsuko star Miki Nakatani as a dressmaker forced to make a decision whether to adhere to her artisan traditions or go down the mass-market route when a department store comes knocking at her door. Then there's more gritty works, such as Daihachi Yoshida's psychological slow-burner Pale Fire (2014), which explores the moral vacuum of the post-bubble economy era of the mid-1990s; Yoichi Higashi's tale of sexual obsession, Somebody's Xylophone (2016); Tetsuya Mariko's abrasive delinquent youth movie Destruction Babies (2016); and Daishi Matsunaga's intriguingly-titled Pieta in the Toilet (2015), a heart-breaking drama about a terminally-ill failed artist.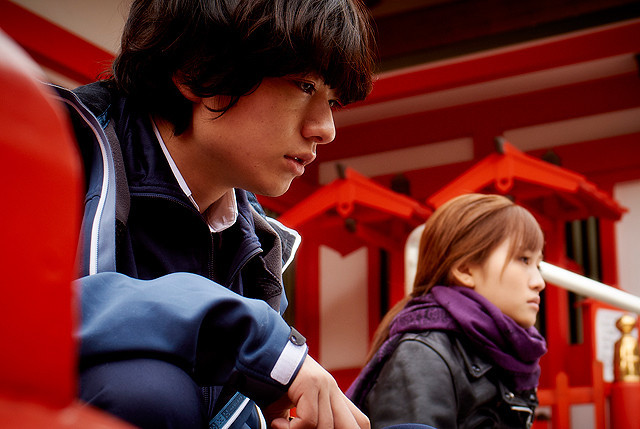 Ryuichi Hiroki, a director I've long admired, is back on form with Kabukicho Love Hotel (2014), depicting the denizens of Tokyo's famed entertainment district, which as I wrote in my report of Japan's box-office trends last year, is currently in the process of being cleaned up in the run-up to the 2020 Olympics. The changing face of one of the most vibrant capitals in the world is also the subject of Tsukiji Wonderland (2016), Naotaro Endo's documentary about the legendary Tsukiji fish market, the largest in the world, and its uncertain future in the face of plans for the area's redevelopment.
So is that enough for you all? Ah yes, I nearly forgot, there's anime too in the form of Naoko Yamada's A Silent Voice (2016), about the plight of a young girl with hearing impairment, and the impact she causes among her classmates. This film and many others shall be covered in much more detail on this site as the tour gets underway, offering a fantastic opportunity to catch more Japanese films on the big screen in a single weekend that you're likely to see across the whole of the rest of the year. Use it or lose it!
Jasper Sharp is the author of The Historical Dictionary of Japanese Cinema.