Newswire #97 – 9th Jan. 2017
January 9, 2017 · 0 comments
Good afternoon everyone! It's not often we have a Newswire to bring you on a Monday but we wanted to bring you one today as we have some important things to note that have literally occurred within the last hour (at time of writing) so we wanted to bring you details as quickly possibly.
We should have another Newswire for you later this week, but we wanted to get this the information below to made known as soon as possible. Our next newswire will have notes on more upcoming releases including titles we're distributing for Funimation.
Read on below for details.
ALL THE ANIME UPDATES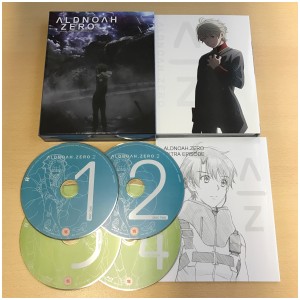 ~ First of all today is a triple release day with three new titles to add to your collection! First of all we have the second season of Aldnoah.Zero on Ltd Collector's Edition Blu-ray and standard DVD. This release includes the entire second season of the series in both English and Japanese with subtitles. You can find a full unboxing of our Aldnoah.Zero Season 2 release HERE.
We also have the lovely film The Case of Hana & Alice on Ltd Collector's Edition Blu-ray+DVD and standard DVD. You can see a full unboxing of our release HERE.
And finally we have the complete series 1 & 2 standard Blu-ray set of Space Dandy available to add to add to your collection.
~ Right, onto some important notes regarding upcoming releases – which is the actual reason I have written this Newswire today – specifically about those titles set to come out on 16th January. Unfortunately our releases of Mobile Suit Zeta Gundam Part 1, Evangelion 1.11 and Claymore have each had to be pushed back.
— Mobile Suit Zeta Gundam Part 1 has had to be moved back to February (exact date TBC). To give details as to why this happened, previously this title had been delayed due to problems surrounding the authoring of the discs for this release and we want to highlight this was not the case this time. While the authoring process has been completed, there was delay in the finalisation of the BBFC certification process for this release, and because of this it meant that the scheduled window that had been allocated for the production of the discs was missed.
Certification by the BBFC is required by UK law, and the certificate for each disc is required to be printed on each disc itself. Because of this, it has meant we can't make the date advertised for its release. We should have a new date confirmed within the next week or two, and once again we deeply apologise for this. (If you haven't listened to it, I encourage to you listen to our Podcast release this past weekend as we talk about this on there as well. You can find details of that
HERE
.)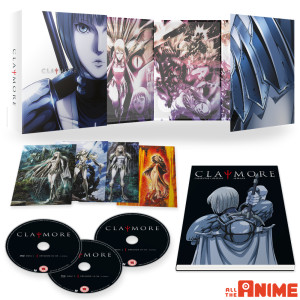 — The reason that Claymore and Evangelion 1.11 are slightly different; allow me to elaborate. Earlier today (9th January) we received finished samples of the stock for each title and upon inspection there were parts of each release missing. (Meaning, physical items that were meant to be included that weren't.) We have been in contact with various parties to determine what's happened and we have got the bottom of Claymore, but Evangelion is another story. (More to follow on that, in a moment.)
— Claymore specifically will only be pushed by a a few weeks to 30th January. However, we want to note that it's likely stock will be available to ship prior to this date. So it's entirely possible that depending on the retailer you've ordered Claymore from they will start shipping it immediately once they have stock – this will be the case for everyone who has ordered it from our own web shop as well.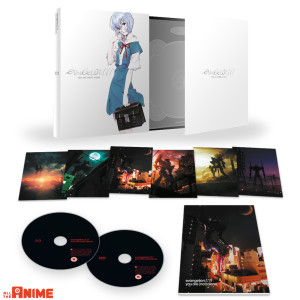 When it comes Evangelion 1.11, this is a different circumstance entirely. Until we've determined exactly what led to there be missing items from the set, we have quarantined all stock and are delaying it's release until late February, exact date TBC. I will note once again, that should all be sorted sooner than that then it's very likely that units from retailers will start shipping early and the date itself could be brought forward as well.
I (Jeremy) fully appreciate reading the above information might be quite perplexing and perhaps annoying given the circumstances and how close to their dates we were, but please know that we are working our utmost to get these unexpected problems rectified and sorted as quickly as possible. It might be surprising to hear, but there is still some backlog from the festive break which is why we were only able to discover the information noted above today.
Once again we deeply apologise for these being pushed back. We should have more details to share with you, meaning new release dates, within the next week or two.
As mentioned, this newswire specifically was to cover the notes about Zeta Gundam, Claymore and Evangelion 1.11. So expect another Newswire later this week with updates on more upcoming releases of ours. But before we close out, a few additional notes for you –
~ I mentioned it earlier when talking about Zeta Gundam, but in case you missed it over the weekend we did release a new episode of our Podcast – recording late last week. In it there are updates on the upcoming cinema screenings of A Silent Voice and Sword Art Online The Movie: Ordinal Scale, and more. You can find more details on it HERE.
~ Some additional screenings of Your Name have been added. You can see the locations it will be shown in by visiting YourNameTheMovie.co.uk
Signing out~!
Jeremy