Podcast #22 – 8th Jan 2017
January 8, 2017 · 0 comments
Anime Limited Podcast #22 – 8th January 2017 – Naked Gin Twister~!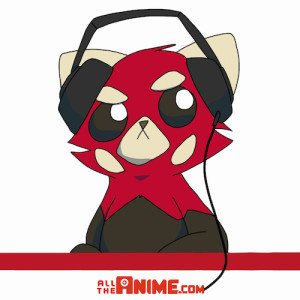 [Recorded on 5th Jan. 2017] 
Join Jeremy, Keith, Kerry, Kat and Andrew as 
they bring you the first podcast of the 2017! Topics covered in this episode, but not limited to, include looking back on 2016 (not just in anime) with Kerry & Kat – as they weren't on the last episode, looking ahead to 2017, the latest updates relating on the upcoming screenings of A Silent Voice and Sword Art Online The Movie: Ordinal Scale and much more!
Plus there's a big edition of Ask Anime Ltd featuring questions from twitter that covers all sorts of topics including the latest on Zeta Gundam, fantasy licensing, best girl in Re:Zero and more!
It's a fun show as always and up for your listening pleasure now!
As always please note this podcast contains strong language and any views expressed by individuals in this podcast do not reflect those of Anime Limited.

(To download the podcast as an mp3, click on the arrow pointing down in the top right corner of the player above.)
Download and subscribe to the podcast through iTunes UK HERE.
Find our Souncloud page here: HERE.
There is also a Soundcloud app available on both iTunes and Google Play, so you download and listen to our podcast through there as well.
We look forward to hearing your thoughts.
Signing out~!
Jeremy
---
Past Podcasts episodes:
Episode #1 | Episode #2 | Episode #3 | Episode #4 | Podcast #5 | Podcast #6 | Podcast #7 | Podcast #8 | Podcast #9 |Episode #10 | Episode #11 | Podcast #12 | Episode #13 | Podcast #14 | Podcast #15 | Podcast #16 | Podcast #17 | Podcast #18 | Podcast #19 | Podcast #20 | Podcast #21
Tagged with:
2016
,
2017
,
A Silent Voice
,
anime
,
Blu-Ray
,
cinema
,
dvd
,
mobile suit zeta gundam
,
Podcast
,
Your Name
,
zeta gundam