Podcast #11 – 24th Dec. 2015
December 24, 2015 · 0 comments
Anime Limited Podcast #11
The End of Year Christmas Special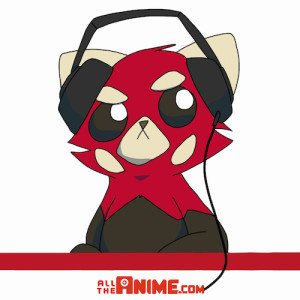 Twas the day before Christmas, though recorded late last week, and Anime Limited brings you mostly uncensored festive cheer and talk on anime in our final podcast of the calendar year powered by mulled wine! 
In this podcast, given it's been a good couple of months since our last regular style episode, we catchup on A LOT of Anime Limited related news. From new title announcements including Eureka Seven and the original Fullmetal Alchemist TV series, discussion on our Ultimate Edition releases, Kill la Kill standard edition releases coming in 2016, Mobile Suit Gundam Part 2 coming with an art book and more.
As if that wasn't enough, in a change of pace Jeremy shakes things up by reflecting on the year 2015 with the first Anime Limited Pub Quiz with the grand prize (not) being whoever wins becomes president of the company. Who will win? You'll have to listen to find out. 
Then Jeremy, Andrew, Kat, Keith and Kerry reflect on the past year for Anime Limited. A fun show as always and from everyone at Team Anime Limited we want to wish you a Merry Christmas and a happy New Year.
NOTE: Podcast contains strong language.
This episode was recorded on 16th December 2015.
(To download the podcast as an mp3, click on the arrow pointing down in the top right corner of the player above.)
Download and subscribe to the podcast through iTunes UK HERE.
Find our Souncloud page here: HERE.
There is also a Soundcloud app available on both iTunes and Google Play, so you download and listen to our podcast through there as well.
We look forward to hearing your thoughts. And finally merry Christmas and happy New Year.
Signing out~!
Jeremy
---
Past Podcasts episodes:
Episode #1 | Episode #2 | Episode #3 | Episode #4 | Podcast #5 | Podcast #6 | Podcast #7 | Podcast #8 | Podcast #9 | Episode #10
Tagged with: