Podcast #10: Scotland Loves Anime special – 8th Nov. 2015
November 8, 2015 · 0 comments
Anime Limited Podcast #10: When the Soul Dies, You Can Have Fun
The Scotland Loves Anime 2015 Film Festival Special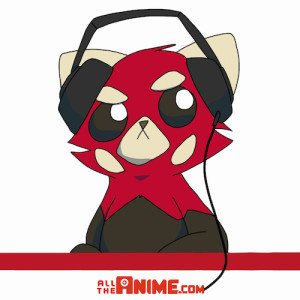 Better late than never, it's the return of the Anime Limited Podcast and this particular episode a big change from the norm as this is our Scotland Loves Anime special!
Podcast running order
0:00:00-0:03:50: Introduction
00:03:51-1:10:00: Scotland Loves Anime 2015 discussion including the jury discussing the four films in competition for the Judges Awards, thoughts on the festival as a whole and more.
1:10:00-end : Discussion with Justin Sevakis about his career and the anime industry in general.
[NOTE: 1:16:30-1:29:00 is NSFW discussion. See below for details]
Welcome to our inaugural Scotland Loves Anime special episode of the Anime Limited Podcast. This is a very different podcast from what we normally bring you but one that's definitely worth listening to.
Recorded during the Edinburgh leg of Scotland Loves Anime 2015, the first 70 minutes of this podcast focuses is very much on the four films that were in competition for the Judges award Scotland Loves Anime. These being Expelled From Paradise, Miss Hokusai, Empire Of Corpses and The Case of Hana & Alice. You'll get to hear Jonathan Clements joined by the four judges, Justin Sevakis (of Anime News Network and Media OCD), Claire Copping, Animation Director Gary Marshall and John Noel (writer of the ChaosTangent blog) discussing all four films in as spoiler-free ways as possible, so you can get detailed insight into how the judges came to decide their winning film for in that category.
Following that, the second section of the show sees us put the focus on Justin Sevakis and his career in the anime industry to this point. We cover his experiences in the industry, the various companies he's worked for, titles he's worked on and how the industry has evolved over the years. There's some very, very insightful discussion and we're sure you'll enjoy it!
As a heads up, when it comes discussion on titles that Justin has worked on, it does include the fact he worked on Hentai DVD releases in the USA. We didn't just want to gloss over this fact so we do into detail on some of what he had to work on. This section does has contain some graphic detail, as you can probably imagine, so we're making it known now that between 1:16:30-1:29:00 there is very Not Safe For Work/NSFW material discussed.
We'll also make it known that this edition of the podcast is completely uncensored. After the fact we all made a collective decision to leave it as it was on this occasion.
A very different podcast from us but is a very interesting one to listen to. For those wondering, all going well our next regular episode of the podcast will be available within the next few weeks.
(To download the podcast as an mp3, click on the arrow pointing down in the top right corner of the player above.)
Download and subscribe to the podcast through iTunes UK HERE.
Find our Souncloud page here: HERE.
There is also a Soundcloud app available on both iTunes and Google Play, so you download and listen to our podcast through there as well.
We look forward to hearing your thoughts.
Signing out~!
Jeremy
---
Past Podcasts episodes:
Episode #1 | Episode #2 | Episode #3 | Episode #4 | Podcast #5 | Podcast #6 | Podcast #7 | Podcast #8 | Podcast #9