ANNOUNCEMENT ROUNDUP – 31/10/2017
October 31, 2017 · 3 comments
MCM London Comic Con October 2017 is in the books and what an event it was! It was an absolute pleasure to meet so many of you, be it at our stand or at one of our panels across the weekend.
We know that chances are you might have read up on things we announced across the past week and what we announced during the Comic Con weekend itself, but this post will be a roundup of new acquisitions and announcements of new titles coming your way from us (All The Anime / Anime Limited).
— All The Anime Music
We love anime soundtracks and we know many of you do too so we're venturing into the world of bringing you official anime soundtracks on CD and on Vinyl! In 2018 we're going to be releasing 4 soundtracks – just to note, these are the ones currently planned – and we have confirmed two of these during the MCM weekend.
We want to stress that more information about each of these will be coming soon, but the below information is all we can confirm at this time –
First of all, we're delighted to say we will be bringing the soundtrack of
A Silent Voice
to CD and on Vinyl!
And we're very excited to confirm we are bringing the soundtrack of the fan-favourite anime Trigun to vinyl!
That's right, though we've never released the series in the UK – that was done by our friends at MVM Entertainment many moons ago – we've licensed the soundtrack and are bringing it to vinyl in what will be a 2-disc set that will feature tracks from the original series as well as the movie Trigun: Badlands Rumble, and these tracks will be a selection determined by those involved in the production of both the series and movie!
A couple of other things we should note about bringing soundtracks to vinyl, all our vinyl will be 180g vinyl unless otherwise noted. Also this is not just going to be a venture confined to fans in the UK. No, no, no. We can confirm we also have distribution rights for the U.S.A., Canada, Europe and Australia. Again, no other details at this time but we want to make that known from the outset.
Pre-orders for our first release will commence before the end of 2017, so please stay tuned for more details as we can bring them
— New Titles Coming in 2018
We had a few new titles to announce would be coming to home video in 2018 over the weekend. Worth noting that specific details on much regarding these new titles varies, but we'll share with you what we can now –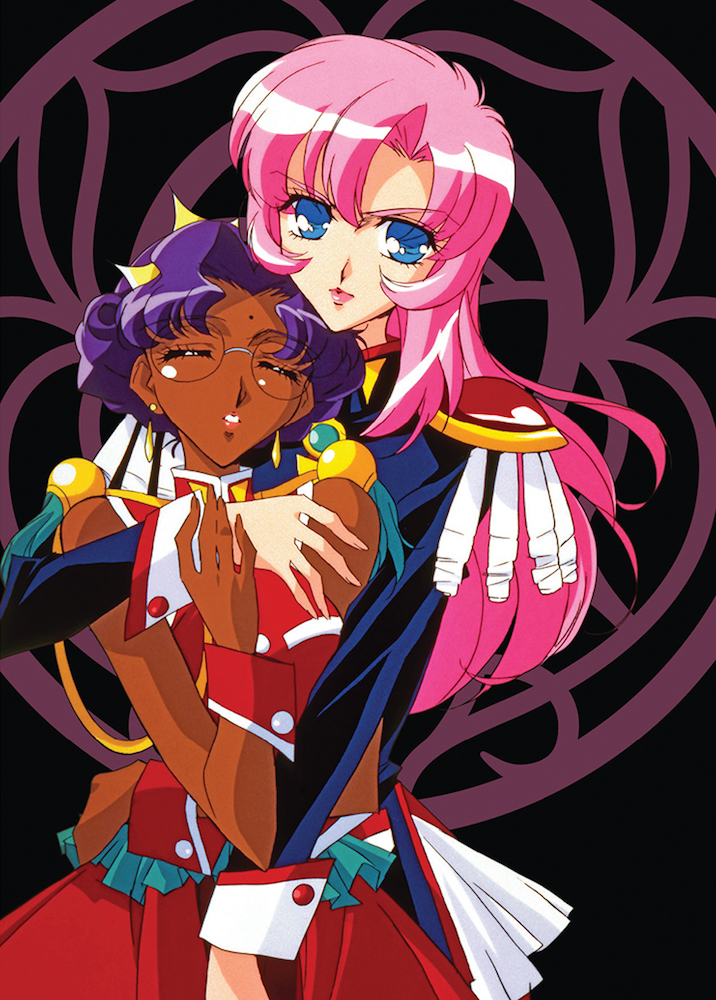 The classic series
Revolutionary Girl Utena
 will be getting its first ever release in the United Kingdom in 2018, and it'll be on Blu-ray! While we don't have many details we can share with you right now, we're aiming for this be arriving late into the second quarter of 2018.
(While still not fully confirmed at this time) we're hoping to be able to bring you a Ltd. Collector's Ed. Blu-ray set that would include all three arcs of the series, plus some additional materials to be confirmed. Obviously plans can change, but that's what we're aiming for, so please don't take that as gospel. We'd also plan to release each arc individually on standard edition Blu-ray as well.
The first season of the boys love series Junjo Romantica will be getting its first ever release in the United Kingdom and it'll be on Blu-ray! We're hoping to be bringing this to you during the second quarter of 2018. (No other details to share at this time.)
If you were at the Scotland Loves Anime Film Festival you would have heard a tidbit about this, but we're happy to confirm we're going to be bringing you some old school anime in 2018 as we're bringing Vampire Hunter D: Bloodlust to Blu-ray for the first time in the United Kingdom! Worth noting that this film will only be available with English audio included. This is because the film was originally dubbed into English first, before it was released in Japan, so the Japanese audio is not available to be included in our release. (This was also the case in other territories too.)
While we can't give you complete specifics about what we have planned at this time, we can tell you that it will be getting released on both Blu-ray and DVD. Though subject to change, at time of writing we're hoping this will be a release towards the end of the first quarter of 2018.
And finally, we also want to note that certain films we have screened theatrically in 2017 will be receiving home video releases in 2018! We can confirm the films in question are Sword Art Online The Movie: Ordinal Scale, Night is Short, Walk on Girl, Napping Princess, and Fairy Tail: Dragon Cry. In addition to what was announced at MCM London Comic Con, we can also confirm that Genocidal Organ will also be getting a home video release in 2018.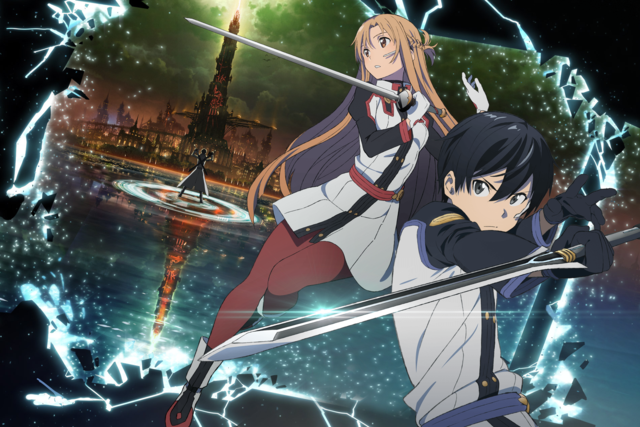 At this time we can confirm Sword Art Online The Movie is planned for release during the first quarter of 2018 and we can confirm it will include both the English dub and original Japanese audio with English subtitles. (More details will be forthcoming as we can share them.)
We have no other announcements of details on the other films to share at this time.
— More Anime Coming to Viceland
A really cool thing for the UK this year has been the VICELAND TV channel bringing anime to UK television. Currently they're airing Kill la Kill but we had the pleasure of confirming over the weekend that coming soon will be the first season of Durarara!! and then next year you can expect to see Gurren Lagann airing on the channel as well.
Please stay tuned to VICELAND for more details as they can bring them. Don't forget that Kill la Kill is airing daily on the channel; check your Sky Guide for airing times.
— AllTheAnime.com Exclusive 'Genius Party+Genius Party Beyond' Collector's Edition set coming
During the MCM London Comic Con weekend Andy and Jeremy were guests on the UK Anime Network Podcast to discuss a whole variety of topics and there were some exclusive tidbits revealed about the upcoming release of Genius Party & Genius Party Beyond. We can confirm there will be a Ltd Collector's Edition version of this coming and will be exclusive to our AllTheAnime.com web shop. While we're still waiting for final sign off on all elements of the release itself, we can tell you there will be a "Making Of" book include that will be over a whopping 100 pages!
We'll more details to share with you soon, but for those of you who have been waiting patiently for this, your patience will soon be rewarded!
You can find more info on the episode of the UK Anime Network podcast where this was discussed HERE.
— MERCHANDISE COMING TO ALL THE ANIME WEB SHOP
This is a piece of news in addition to the above and what was announced over the past week, but we know a lot of you have been asking about it and we are today (31st October) are happy to confirm that the All The Anime 5th Anniversary themed shirt and mug, plus selected remaining items of Your Name merchandise that we had available on our booth at MCM London Comic Con this past weekend will soon be available to order at AllTheAnime.com
We no other details to share at this time, as we're currently working out logistics and whatnot, but they will be forthcoming soon. Please stay tuned for info as we can bring it.
— RECAP OF ANNOUNCEMENTS FROM LAST WEEK
In case you missed them here's a recap on what we announced prior to MCM London Comic Con –
— The live-action Tokyo Ghoul Movie is coming to selected cinemas in early 2018. READ ABOUT THIS HERE
— We're bringing the board game Attack on Titan: The Last Stand to the UK. READ MORE ABOUT THIS
— The first season of Ajin: Demi Human is coming to DVD and Ltd Collector's Edition Blu-ray in November. READ MORE ABOUT THIS HERE
— Part 1 of the Kyoto Animation series, Hyouka is coming to DVD and Ltd Collector's Edition Blu-ray in December. READ MORE ABOUT THIS
— We held the UK Premiere screening of the first episode of Kyoto Animation's new anime series, Violet Evergarden at MCM London Comic Con this past weekend, but we've also confirmed that this will receive a home video release in the future. READ MORE ABOUT THIS HERE
And that wraps up all the news from MCM London Comic Con week. It was a very busy week for the team so we're all taking a well deserved little break, but we're still lurking about so be sure to keep checking back here at AllTheAnime.com 🙂
Signing out~!
Jeremy
3 comments
Marco

November 1, 2017 10:15 pm

Perhaps i should quit importing anime from USA. lol. I imported Revolutionary Girl Utena on DVD a year ago because I asked MVM if they think about bringing the series to the UK since they got the movie. And the answer was no because the sales were not good enough for the movie. So yea, this and you recent announcements of older titles makes me feel stupid for not waiting long enough. Where were you in 2013 when i started collecting anime on a highspeed level Alltheanime/anime limited? xD If i may be so free to suggest some titles that i still want: Blood +(plus), Hajime no Ippo, Gosick and here a few suggestions of older titles i already have: Monster (siren released in in AUS, Nodame Cantabile (siren released in in AUS) Rurouni Kenshin (I shouldnt have to mention this one) Hachimitsu to Clover s1 and 2 (VIZ ) Nana (VIZ/madman) InuYasha TV and movies (VIZ/madman) Ok thanks xD

Furf

November 1, 2017 11:55 pm

Just looking forward to seeing what's next for Gundam. Char's Counterattack is the obvious choice, but after that the field is wide open, which makes me super excited.

Anon

November 5, 2017 1:51 pm

Any idea when Mind Game will become available for the general public, i.e. those who did not back the kickstarter?