Happy New Year everyone and welcome to the first Anime Limited Newswire of 2016. For the purposes of continuity we've named this one a triple Newswire as it will be encompassing many a tidbit from over the festive break. Please read on below for the first update of the new year.
GENERAL NOTES / NEWS
~ To kick off the year we have some cinema news for you as two of our titles are heading to the big screen as part of the Japan Film Foundation's touring programme between 5th February and 20th March. The award-winning Miss Hokusai and Anthem of the Heart are being screened at venues across the UK. You can find all the information about these screenings at the official website of the Japan Film Foundation. You can watch a trailer for both below.
Here's a list of screenings dates and locations for the two films:
Miss Hokusai
5 February 2016, 6:30pm @ ICA, London
6 February 2016 @ Phoenix, Leicester
13 February 2016 @ Watershed, Bristol
14 February 2016, 4:00pm @ Showroom Cinema, Sheffield
14 February 2016, 6:45pm @ QUAD, Derby
19 February 2016 @ Aberystwyth Arts Centre, Aberystwyth
21 February 2016 @ Dundee Contemporary Arts, Dundee
3 March 2016, 8:00pm @ Brewery Arts Centre, Kendal, Cumbria
9 March 2016 @ Exeter Phoenix, Exeter
20 March 2016 @ HOME, Manchester
Anthem of the Heart
7 February 2016, 3:05pm @ ICA, London
14 February 2016, 8:55pm @ QUAD, Derby
20 February 2016 @ Dundee Contemporary Arts, Dundee
20 February 2016 @ Aberystwyth Arts Centre, Aberystwyth
22 February 2016 @ mac birmingham, Birmingham
19 March 2016 @ Broadway, Nottingham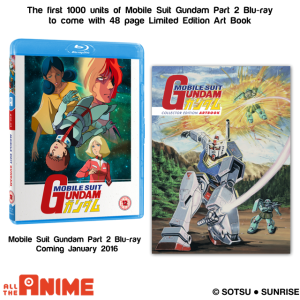 ~ In our last Newswire we spoke of the fact that our Mobile Suit Gundam Part 2 Blu-ray release will be coming in January but the date was TBC. Today we can confirm that its release date is 25th January. Don't forget that the first 1000 units of this will come with a Limited Edition 48-page Art Book. Also a quick reminder that this book is not exclusive to any one retailer, the only version that will be available on day of release is the one that comes with the book. You can pre-order this from the likes of Amazon, Zavvi, Base and even our own web shop now.
~ Following the festive break there have been some date shifts that we need to tell you about. First of all, and we know some of you have had notification from retailers about this but we can confirm that Ping Pong: The Animation is having its release date shifted again. We apologise for this and appreciate it's quite late notice on this from us directly in this instance due to the festive break. The reason this is quite simply unforeseen circumstances that does include something we've not previously mentioned that we are looking to have included that will be exclusive to our Collector's Edition release. As soon as we have more details on this we'll be sure to share them.
Until then any release date being mentioned by retailers is only a tentative one. With that in mind we (Anime Limited) will be noting the release date as TBC until further notice.
~ Continuing on the date shifting, Gankutsuou: The Count of Monte Cristo has been shifted back by a few weeks to 8th February, This was due a production delay over the festive break. You can pre-order this from our web shop HERE.
In addition to this we can confirm that Expelled From Paradise has been shifted to release tentatively in March. A delay in approvals being the cause for this shift. We hope to be able to confirm a new date for you soon.
~ In some positive news, Sword Art Online fans we're happy to confirm that our Sword Art Online II: Part 3 Limited Collector's Edition Blu-ray/DVD and Standard DVD release is scheduled for March. The exact date is TBC at this time.  We can also confirm that Part 4 be coming out during Q2 2016. Exact date is TBC at this time, but we know lots of you are excited to own these release so we thought you might want to know that detail sooner rather than later.
~ Remember many moons ago how we were planning to release a Makoto Shinkai The Place Promised in our Early Days + Voices of a Distant Star twin pack, but there were some very lengthy delays with it and we haven't talked about it for quite a while? Well, today we're talking about it! The latest update is that things have progressed with this release and we're hoping we will be able to (finally) bring it to you during this first quarter of the year.
~ For those of you who enjoy our podcast did you listen to the one we released over the festive break? If not you can find it HERE. As a note about he podcast, we know a lot of you enjoy listening to them so we are genuinely going to be make as much effort as possible to bring them on a more regular basis to you.
~ Looking ahead to some of our future releases, meaning beyond Q1 2016, we wanted to give you a few tidbits relating to a few titles that may be of interest.
Assassination Classroom: As you know we are going to be releasing the entire the first season on Blu-ray and DVD in the UK. While we're still working to lock in a date for the release we can today confirm we will be releasing it over two half-season sets. The episode split being 11 episodes in each. As previously mentioned it will include both the original Japanese audio with English subtitles and the English language dub as well.
Aldnoah.Zero: We know there's a lot of you who have been patiently waiting for news about this series. First of all we can confirm we will be releasing this series over two sets total, Season 1 (episodes 1-12) and Season 2 (episodes 13-24.) The other tidbit, while we can't confirm an exact date at this time, we're hoping to be able to release the first season during the second quarter of the year.
~ For those of you who backed our Mai Mai Miracle Kickstarter, there has been some big movement in the production of the release! Expect an update to come your way
REPLACEMENT UPDATE
Durarara!! Limited Edition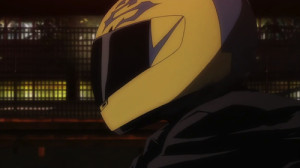 This replacement scheme closes on Thursday 31st March 2016.
The next round of confirmation messages will be sent by early next week at the latest. If you have applied for discs since then your application will be processed soon. We appreciate people's patience with this.
If you've yet to apply for discs please follow the steps of filling out the survey AND emailing us your proof of purchase. (Simply doing one of the two steps is not enough.) We ask that applicants awaiting for confirmation message please wait a little longer. If you haven't received a confirmation message within to weeks of applying please email Jeremy on Jeremy@AllTheAnime.com – he'll get back to you as quickly as we can about this.
If you have questions or concerns about your replacement request please feel free to email Jeremy on Jeremy@AllTheAnime.com. If you have yet to apply for replacement discs please follow all the guidelines HERE.
Kill la Kill Part 1 [for units purchased at MCM London Comic Con in October 2014 only]
NOTE: This only applies to units purchased at MCM London Comic Con in October 2014. (Following the event the products general retail release was delayed and the error of the English dub being out of sync by 0.4 seconds during one of the episodes was corrected.)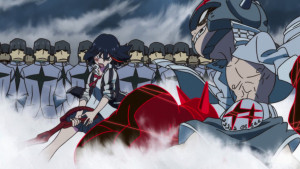 We are working to get these out as quickly as possible. The latest wave are being sent tomorrow (Wednesday 28th October) so if you haven't had yours already you can expect it any day now.
To apply for a replacement we ask that everyone who purchased this at MCM London Comic Con in October 2014 please do the following:
Send an email with the subject "KLK1 Replacement – MCM October 2014" to Jeremy@AllTheAnime.com
In this email please include:
– You full name (as it would be written on a parcel being posted to you)
– You full postal address
– a photo of your copy of Kill la Kill Part 1.
NOTE: We appreciate that some people may have sent emails to other Anime Limited personnel regarding wanting a replacement, but due to the length of time that has passed we ask that everyone who will have previous enquired about a replacement please send a new message to Jeremy. We apologise for any inconvenience, but this is to ensure we can fulfil these as quickly as possible.
UPCOMING EVENTS
Nothing to report on this yes, but rest assured we'll have details on events we'll be attending very soon.
RELEASE CALENDAR
With all of the above in mind here is where things stand for our Q1 2016 release schedule.

January – March 2016

25th January: Mobile Suit Gundam: Part 2 of 2 (Blu-ray)
25th January: Fuse – Memoirs of the Hunter Girl (Limited Collector's Blu-ray+DVD set, Standard DVD) **Subtitle-only release**
25th January: Noein (Limited Collector's Edition Blu-ray)

8th February: Gankutsuou: The Count Of Monte Cristo (Blu-ray)

15th February: Durarara!! x2 – The First Arc: Shou [Episodes 1-12] (Limited Collector's Edition Blu-ray, Standard DVD)

22nd February: Letter To Momo (Limited Collector's Edition Blu-ray+DVD set, Standard DVD)

29th February: Selector Infected WIXOSS (Limited Collector's Edition Blu-ray, Standard DVD)
29th February: Tokyo ESP (Limited Collector's Edition Blu-ray, Standard DVD)*
29th February: Lord Marksman and Vanadis (Limited Collector's Edition Blu-ray, Standard DVD)*

14th March: Riddle – Story of Devil (Limited Collector's Edition Blu-ray, Standard DVD)*
14th March: Brothers Conflict – Complete Series Collection (Limited Collector's Edition Blu-ray, Standard DVD)*

31st March: Miss Hokusai (Limited Collector's Edition Blu-ray+DVD set, Standard Blu-ray, Standard DVD)

[TBC March]: Sword Art Online II: Part 3 (Collector's Edition Blu-ray+DVD combi, DVD)*
[TBC March]: Expelled From Paradise (Limited Collector's Edition Blu-ray+DVD set, Standard DVD)*

April: Terror In Resonance (Ultimate Edition Blu-ray+DVD, Standard DVD)*
[TBC] Gundam: Reconguista In G Part 1 (Blu-ray **subtitle-only release**)*
[TBC] Ping Pong (Collector's Edition Blu-ray+DVD set)*

*Tentative date

We should be able to confirm specific dates soon for those marked as tentative.

Signing out~!

Jeremy