Newswire #56 – 26th Jan 2016
January 26, 2016 · 1 comment
This weeks Newswire bring you updates on:
New license announcements from the past week
A big update on Turn A Gundam
Details on what to expect with out Durarara!! x2 The First Arc: Shou Limited Collector's Edition Blu-ray release – Plus an early-bird pre-order offer at our web shop.
Miss Hokusai wins two more awards.
and more. Read on below for details.
ANIME LIMITED UPDATES
~ First of all a quick reminder that our next releases arrive on 8th February with our Limited Edition Blu-ray of Gankutsuou: The Count of Monte Cristo and our Blu-ray release of Mobile Suit Gundam Part 2. Both are available to pre-order from the likes of Amazon, Zavvi and Base now.
~ We have made some big announcements over the past 5 days. In case you missed them we announced:
Click on the links above for details on each.
~ Focusing specifically on Free! -Eternal Summer- for the moment, we've had lot of people asking if we will be releasing the first season of the series too. To confirm we only have the rights to the second season, Free! -Eternal Summer-, specifically so we can't release the first season. I will add that the first season is something we are looking into and if obviously if there were to be any news about we'll be sure to say.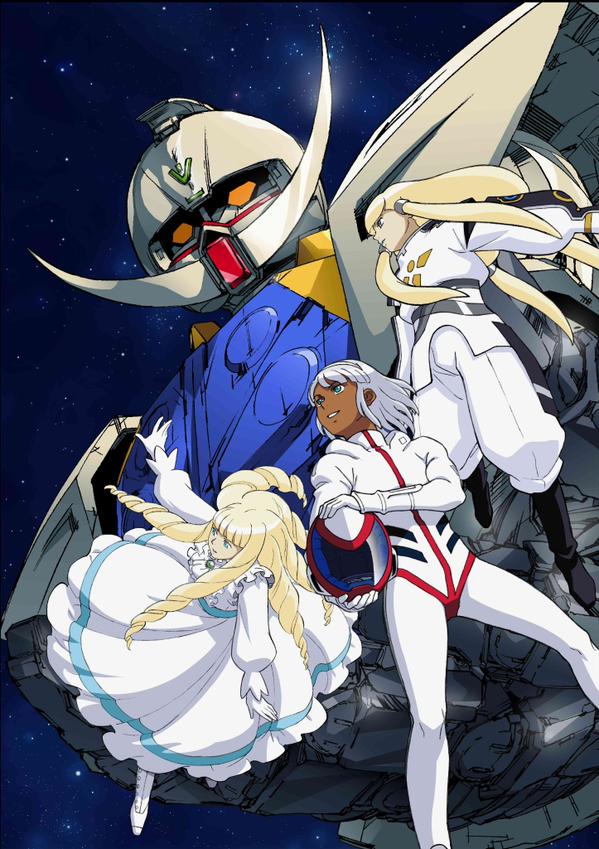 ~ An update on Turn A Gundam. If you've listened to our latest podcast you will already be aware of this, but for the benefit of those who may not have listened to it yet we confirmed that as things stand our release of Turn A Gundam has been delayed indefinitely, however for a very good reason. To give full context, when we announced we would be releasing the series on DVD as part of partnership with Sunrise, the Japanese licensor of Gundam, back in October a lot of people made their feelings known that they really wanted a Blu-ray release of the series. The latest development on our release is that we have been and are continuing trying to look into whether a Blu-ray release might be possible for the UK, be it to accompany our originally announced DVD release or in place of it. It is because of this that we have indefinitely put our release of Turn A Gundam on hold.
"Turn A Gundam is currently, not cancelled, but we are delaying it significantly because we are arguing the point that Blu-ray would be really great for it" said Andrew Partridge, President of Anime Limited on the episode of our latest Anime Limited Podcast. "But that hinges on a few things because Sunrise are kind of looking at things in a more global strategy for English speaking [territories]. So if we do it, it would have to be done in conjunction with other territories as well. It's one we care about and we've heard what you guys have said so we're going to respect that as best we can."
With the above information in mind we want to make it known that we have no idea when the next update on Turn A Gundam will be but we promise you that once there is an update we will be sure to make it known. Until further notice this title is simply TBC, and you likely won't hear us mention it again until there is news to share with you.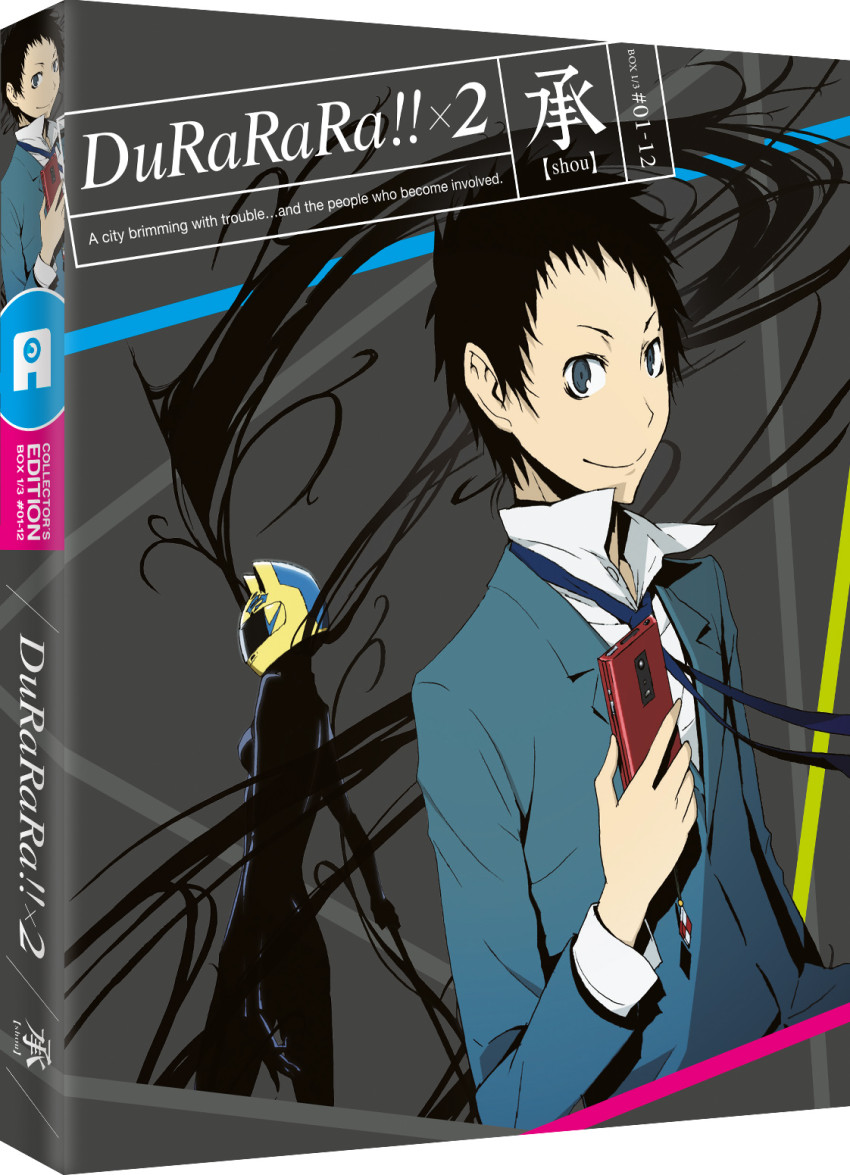 ~ Time for an update on our Limited Collector's Edition Blu-ray of Durarara!! x2 The First Arc: Shou. We have had the go ahead on our plans so today we can reveal what you can expect with our release. As we've mentioned previously it will contain all 12 episodes of the "Shou" arc, the first of three arcs that make up Durarara!! x2. It will contain both the English language dub and the original Japanese audio.
Packaging wise it will come packed in a rigid case with a digipack to hold the two Blu-ray discs. In addition to this the set will come with a 36-page booklet that will have details on characters, concept art and more, plus six postcards and a set of stickers too. On-disc extras wise there will be the clean opening and closing title sequences.
SPECIAL OFFER: As of now you can pre-order our Limited Collector's Edition Blu-ray of Durarara!! x2 The First Arc: Shou at our AllTheAnime.com web shop HERE. Until midday this coming Monday (1st February) we are having an early-bird special pre-order offer where you can pre-order it for only £34.99. After midday on Monday the price will go up to our regular listing price.
We will say that we know it's been two weeks in a row we've been able to an offer such as this. It's genuinely just been a case of timing, as we don't tend to list pre-orders at our shop until we have details finalised. So we will say not to expect an offer like this every week.
NEWS YOU MIGHT HAVE MISSED
~ A quick reminder that both Miss Hokusai and The Anthem of the Heart are part of the Japan Foundation Film UK touring programme. You can get the details on where they're being screened HERE.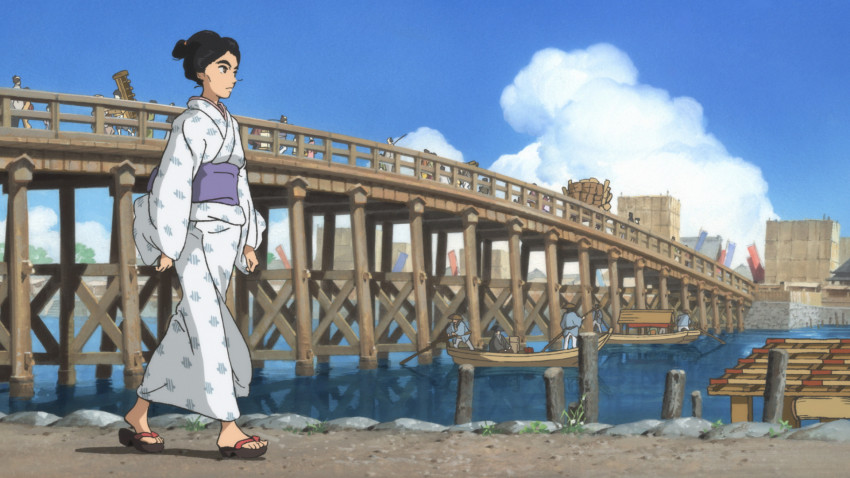 ~ Speaking of Miss Hokusai, the film has received two of the most prestigious film awards in Japan. Best Animated Feature Film at the 70th Mainichi Film Awards. The awards date back to 1946 (but has roots as far back as 1935) and The Best Animated Film Award was first established in 1989 to reward large scale cinematic animation. This has been previously awarded to the likes of Giovanni's Island, Blood: The Last Vampire, Jin-Roh: The Wolf Brigade and Patlabor 2: The Movie.
Also Miss Hokusai was awarded the Excellence Prize (Animation Category) as part of the 39th Japan Academy Prizes. These awards started in 1978 and with the Animation Category added back in 2007, the 30th ceremony. This has been previously awarded to the likes of A Letter To Momo, Giovanni's Island, Oblivion Island: Haruka and the Magic Mirror and The Sky Crawlers.
This brings the tally of awards Miss Hokusai has picked up so far to ten, plus three individual recognitions to Keiichi Hara for his directorial achievements.
~ Late last week we confirmed we are once again working with our friends at Bandai Visual in Japan to offer UK & Irish fans the chance to purchase the third of the Gundam The Origin Blu-ray Collector's Edition [Export Version] set, Gundam The Origin III: Dawn of Rebellion. You can get all the details on this HERE.
~ Following the news of us bringing Psycho-Pass 2 to the UK last week, we published an interview with the director of Psycho-Pass here at our blog. You can read this HERE.
~ We mentioned it earlier but if you haven't listened to our latest Podcast yet you can get all the details including iTunes and Soundcloud links HERE. We're going to be recording another one this week that will touch on details since our last one was recorded.
REPLACEMENT SCHEME UPDATES
Durarara!! Limited Edition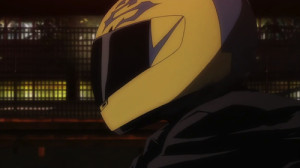 This replacement scheme closes on Thursday 31st March 2016.
The next round of confirmation messages will be getting sent before the end of the week. We're currently waiting for new shipment of discs to arrive at our office, and we anticipate the next wave to be sent within the next or so. If you have applied for discs since then your application will be processed soon. We appreciate people's patience with this.
If you've yet to apply for discs please follow the steps of filling out the survey AND emailing us your proof of purchase. (Simply doing one of the two steps is not enough.) If you haven't received a confirmation message within to weeks of applying please email Jeremy on Jeremy@AllTheAnime.com – he'll get back to you as quickly as we can about this.
If you have questions or concerns about your replacement request please feel free to email Jeremy on Jeremy@AllTheAnime.com. If you have yet to apply for replacement discs please follow all the guidelines HERE.
Kill la Kill Part 1 [for units purchased at MCM London Comic Con in October 2014 only]
NOTE: This only applies to units purchased at MCM London Comic Con in October 2014. (Following the event the products general retail release was delayed and the error of the English dub being out of sync by 0.4 seconds during one of the episodes was corrected.)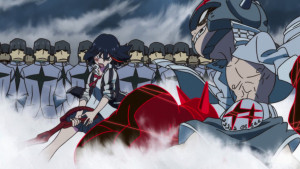 We are working to get these out as quickly as possible. The latest wave are being sent tomorrow (Wednesday 28th October) so if you haven't had yours already you can expect it any day now.
To apply for a replacement we ask that everyone who purchased this at MCM London Comic Con in October 2014 please do the following:
Send an email with the subject "KLK1 Replacement – MCM October 2014" to Jeremy@AllTheAnime.com
In this email please include:
– You full name (as it would be written on a parcel being posted to you)
– You full postal address
– a photo of your copy of Kill la Kill Part 1.
NOTE: We appreciate that some people may have sent emails to other Anime Limited personnel regarding wanting a replacement, but due to the length of time that has passed we ask that everyone who will have previous enquired about a replacement please send a new message to Jeremy. We apologise for any inconvenience, but this is to ensure we can fulfil these as quickly as possible.
UPCOMING EVENTS
Here you'll find a list of events we'll be attending during 2016. The looks small at the moment, but trust us when we say it'll start looking packed very soon.
Kitacon @ Birmingham, 1st-3rd April 2016
MCM London Comic Con @ Excel London, 27th-29th May
And that concludes this edition of the Newswire. Be sure to keep an eye both here at our blog and on our social media channels for the latest news regarding Anime Limited along with some great reading material too.
Signing out~!
Jeremy
1 comments
Matthew

January 28, 2016 12:39 am

Good luck with Turn A Gundam, it's nice to see an anime licensor that cares enough to give the best possible release for it. It's just a shame that since Bandai Ent USA closed, the Gundam franchise has been largely ignored in the United States by the usual licensors. Given that you're licensing Gundam shows at a good pace, I doubt the lack of licenses for Gundam shows is an issue with Sunrise, but more American companies playing it "safe".