Podcast #12 – 23rd Jan 2016
January 23, 2016 · 0 comments
Anime Limited Podcast #12 – January 2016
Torture By Cheese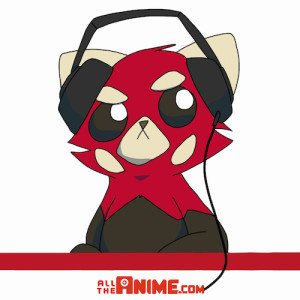 [Recorded on 13th January 2016] Being released a week later than intended, but it is time for the first Anime Limited Podcast of 2016 as Jeremy, Kat, Keith, Kerry and Andrew discuss a number of topics that includes updates on our releases of Mobile Suit Gundam Part 2, Sword Art Online II: Part 3 and Noein: To Your Other Self.
Also we answer a variety of questions from the community that includes discussions on other upcoming titles of ours (including big updates on Turn A Gundam and Escaflowne), Anime all nighter events and our favourite non-Anime Limited highlights of 2015.
A fun show as always. As a note we're going to be recording another podcast this coming week (the week commencing 25th January) where we'll be discussing lots of Anime Limited news that has come out since we recorded this podcast. So keep an eye out for that.
As always please note this podcast contains strong language and any views expressed by individuals in this podcast do not reflect those of Anime Limited.
(To download the podcast as an mp3, click on the arrow pointing down in the top right corner of the player above.)
Download and subscribe to the podcast through iTunes UK HERE.
Find our Souncloud page here: HERE.
There is also a Soundcloud app available on both iTunes and Google Play, so you download and listen to our podcast through there as well.
We look forward to hearing your thoughts. And finally merry Christmas and happy New Year.
Signing out~!
Jeremy
---
Past Podcasts episodes:
Episode #1 | Episode #2 | Episode #3 | Episode #4 | Podcast #5 | Podcast #6 | Podcast #7 | Podcast #8 | Podcast #9 |Episode #10 | Episode #11
Signing out~!
Jeremy