Newswire #69 & #70 – 5th May 2016
May 5, 2016 · 0 comments
It's been a very busy few weeks here at Anime Limited HQ, this being why there wasn't a Newswire last week, but that makes this a double edition of the Newswire! Bringing you up to speed on what's been going on at Anime Limited HQ.
~ It's been a long time coming but this week has (finally) seen the our release of the wonderful film A Letter To Momo! It's available as a Limited Collector's Edition Blu-ray/DVD set and standard DVD. You can see a full unboxing of our release HERE. Be sure to check out the trailer below.
~ Also available now is our standard edition Blu-ray of Baccano! Here's a quick look at what this set looks like.
~ So, let's get onto some bad news. As we mentioned on Twitter earlier this week unfortunately our release of Lord Marksman and Vanadis has been delayed with a new date TBC at this time. This has been caused by a problem we detected with finished stock of the Limited Edition Blu-ray, that arrived at our HQ earlier this week. To give you context, there is meant to be an information sheet attached to the back via glue dots, as we've done with past releases. However in this instance the samples we received had the sheet attached with double-sided tape. (You can probably image where this is going, but) when you tried to remove the sheet it could not be done so cleanly, and there was a risk that damage to the rigid case could occur. In light of this we have delayed the release until this has been rectified. We're waiting for a new date to be 100%, but it's looking like it will be 6th June as things stand.
~ Next up, is Psycho-Pass 2, however this news isn't as bad. Our release will now be out a week later than planned due to a delay in delivery of stock. So the new date is 16th May, just a couple of weeks away. You can expect a full unboxing of this next week!
In case you missed it over the weekend we launched a trailer for Psycho-Pass 2. You can watch it below.
~ Speaking of Psycho-Pass, our friends at NISA Europe are going to be release the game Psycho-Pass: Mandatory Happiness on PS4 and PSVita in September. They're now taking pre-orders for the Limited Edition version of the game at their website HERE.
~ With the above information in mind, as things stand our release schedule for the remainder of the month is:
16th May: Psycho-Pass 2 (Limited Collector's Edition Blu-ray, standard DVD)
30th May: Psychic School Wars (Limited Collector's Edition Blu-ray/DVD, standard DVD)
30th May: Durarara!! x2 Shou (Limited Collector's Edition Blu-ray, standard DVD)
30th May: Assassination Classroom Season 1 Part 1 (Limited Collector's Edition Blu-ray, standard DVD)
Though you can probably expect an addition or two to that in the next week or so 😉
~ You probably noticed we mentioned Assassination Classroom, and no you're eyes aren't deceiving you Season 1 Part 1 is arriving on 30th May! We announced details of our release, specifically the Limited Edition Blu-ray version, earlier this week. You can read all about this HERE.
Also until this Monday 9th May we're having a special pre-order offer on Assassination Classroom Season 1 Part Limited Edition Blu-ray. You can get the details of this offer HERE.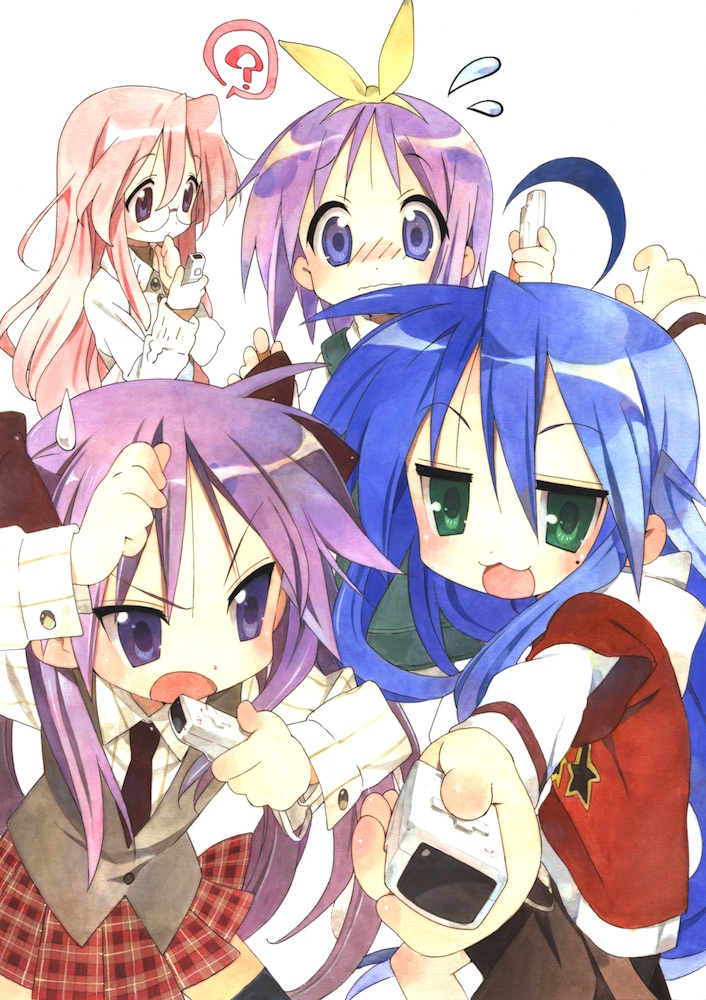 ~ We've also made some other exciting announcements over the past week.
~ Speaking of Gundam, in case you missed we're taking pre-orders for Mobile Suit Gundam Thunderbolt. Get the details about this HERE.
~ Staying on the subject of Gundam, if you're going to MCM London Comic Con later this month, there will be the European premiere of Mobile Suit Gundam The Origin III at the event! You can read about this, and details of the Gundam related guests attending the event from Japan, over at the MCM site HERE.
~ Speaking of screenings, Psycho-Pass The Movie, Empire of Corpses and Harmony are part of the lineup at the BFI Anime Weekender in London. The Screening of Harmony is the UK Premiere of the film and will feature a special Q&A session with the director Michael Arias. You can find more details about these screenings at the BFI website HERE.
~ You'll recall we announced a while ago that we're going to be bringing the series Rage of Bahamut: Genesis to Blu-ray and DVD. We're happy to confirm this is scheduled for release on 6th June. Expect more details about our release in the coming weeks.
UPCOMING EVENTS
Here you'll find a list of events we'll be attending during 2016. The looks small at the moment, but trust us it'll start looking packed very soon.
More events to be added to the lineup during this month.
And that concludes this edition of the Newswire. Be sure to keep an eye both here at our blog and on our social media channels for the latest news regarding Anime Limited along with some great reading material too.
Signing out~!
Jeremy
Tagged with: