Japan Foundation Tour 2023
January 25, 2023 · 0 comments
by Jeremy Clarke.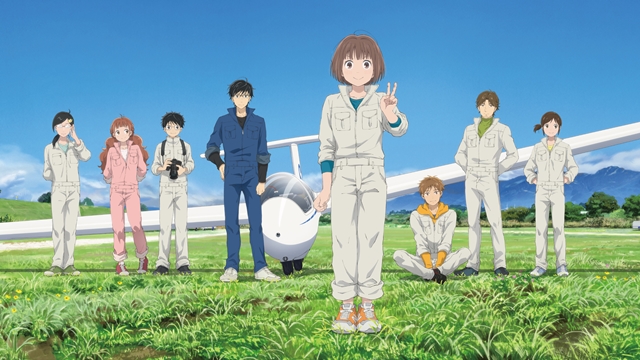 This year's Japan Foundation (JPF) Touring Programme, which runs throughout February and March and is celebrating its 20th edition, contains three manga-related live-action films and one anime. With screening venues spread widely over the UK, it covers the following two dozen UK cities: Aberystwyth, Belfast, Birmingham, Bristol, Cambridge, Cardiff, Chester, Colchester, Coventry, Derby, Dundee, Edinburgh, Exeter, Kendal, Leicester, Lewes, London, Manchester, Newcastle upon Tyne, Norwich, Nottingham, Plymouth, Sheffield and York.
The JPF has a programme that uses a selection of mainly recent releases along with one or two older classics to show present-day Japanese cinema in a wider context. Hence the title of this year's festival's theme: Always Evolving: Japanese Cinema Then, Now, and for the Future.
The four manga-related titles are: BL Metamorphosis, Sensei, Would You Sit Beside Me?, My Broken Mariko and Blue Thermal, the only animated feature in this year's programme.
The BL in BL Metamorphosis (2022) stands for Boy's Love, a subgenre of girls' manga which focuses on male characters in homoerotic relationships. These can vary enormously from the innocuous to the explicit. The film is essentially a female buddy movie in which the BL manga functions as the catalyst for bringing together two women with a 58-year age difference between them. It has apparently been well received by female, Japanese BL fandom.
Friendships often arise from a shared interest, and in this story which is not only about manga but also based on an actual manga by Kaori Tsurutani,17-year-old schoolgirl Urara (Mana Ashida who did voices in Poupelle of Chimney Town and Children of the Sea, as well as appearing in Pacific Rim and Confessions) attempts to brighten her generally dull existence by secretly reading BL. Meanwhile, elderly woman Yuki (Nobuko Miyamoto from Juzo Itami's Tampopo, A Taxing Woman and more) lives alone following the death of her husband. On the strength of its pretty cover but without realising exactly what she's buying, she picks up a BL manga from the book store where Urara is working part-time. Once she has got over her initial embarrassment, Yuki returns to buy the next volume, and Urara kindly offers to help her navigate the genre. The age gap between them quickly dissipates as their unexpected friendship blossoms.
Manga also plays a major narrative role in the promising-sounding Sensei, Would You Sit Beside Me? (2021) which features manga artwork by Aki Arata and Akane Torikai. Manga artist Sawako (Hau Kuroki who did voices on Mamoru Hosoda films including Mirai and Wolf Children, Shunji Iwai's The Case of Hana & Alice, and also appears in anoter of this year's JPF films, It Comes) discovers her husband Toshio (Tasuku Emoto, who did voice work in Inu-Oh and appeared in Koreeda's Air Doll and last year's JPF outing Shape of Red aka Red) is cheating on her with Sawako's editor, Chika (Nao, aka Nao Honda, who also appears in My Broken Mariko, discussed below, and last year's JPF entry Eternally Younger Than Those Idiots). Rather than confronting him directly to vent her fury upon her unfaithful spouse, Sawako begins work on a new manga with adultery as the main subject matter in an attempt to play on whatever pangs of guilt Toshio may be experiencing.
Sawako then ups the ante further by making the story in the manga about her affair with a younger man, her driving instructor Ayumi (Daichi Kaneko), which may or may not be based on reality. All this arouses feelings of fear and jealousy in her husband, and a game of cat and mouse in which truth and fantasy blur ensues in a comical, psychological battle of the sexes. There's a surprising twist at the end too. As if that weren't enough, we are promised fascinating glimpses into the creative process of Japanese manga artwork.
Nao turns up again in My Broken Mariko (2022), based on a manga by Hirako Waka, which like BL Metamorphosis concerns female friendship. Here, she plays the eponymous Mariko, who commits suicide. Following Mariko's death, her best friend Tomoyo (Mei Nagano) is caught up in a constant whirlwind of memories, not least because she feels considerable guilt at having failed to prevent her bestie killing herself. It becomes apparent that the late woman had suffered years of mistreatment at the hands not only of her father, but also from an abusive boyfriend. Stealing her friend's ashes from Mariko's father's home, Tomoyo takes them with her on a final journey as she sets off for the beach that Mariko had always dreamed of visiting.
Director Tanada Yuki has a reputation for crafting memorable women characters on screen and apparently captures the trauma of the two young women with great sensitivity. Nao's performance anchors the film, promoting Mariko's fragility in marked contrast to Nagano's intense Tomoyo,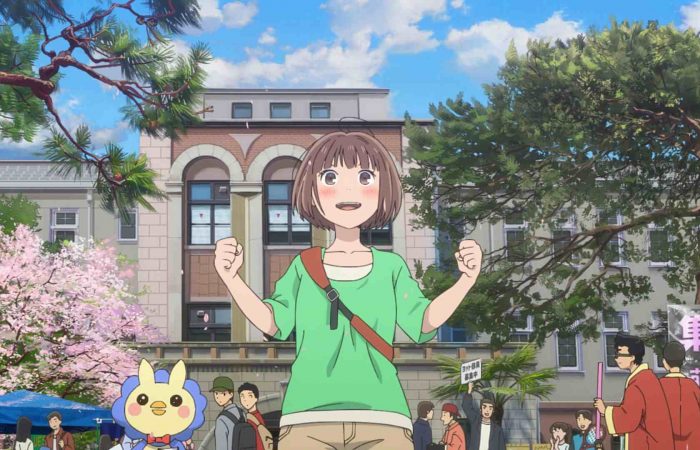 The sole animated film in this year's programme is Blue Thermal (2022), a film already well received at last year's Scotland Loves Anime. Based on a manga by Kana Ozawa and directed by veteran animation director Masaki Tachibana (who previously helmed episodes of Ghost in the Shell Arise: Alternative Architecture and Ghost in the Shell: Stand Alone Complex among other things), it's the tale of mercurial girl fresher student Tamaki (voice: Mayu Hotta from Rurouni Kenshin: Final Chapter Part II – The Beginning) whose romantic goals lead her to join the university aviation club. Once a member, it takes her quite a while to get to grips with flying. A subplot features her estranged sister Chizuru (voiced by Mikako Komatsu, who has worked extensively in anime over the last decade or so) causing Tamaki considerable self-doubt.
Among the rest of the films without a manga connection, the two older classics are The Million Ryo Pot (aka Tange Sazen: The Million Ryo Pot) from 1935 and Till We Meet Again from 1950. The other titles on offer are much more recent releases, most of them from the last year or two. Child-abduction tale (or is it?) Wandering (2022) by Japanese-Korean director Lee Sang-il (Villain, 2010) was lensed by cinematographer Hong Kyung-pyo who shot Parasite, Snowpiercer and Mother for Bong Joon Ho, not to mention Hirokazu Koreeda's Broker which comes out on Friday, 24th February in UK cinemas. Oudai Kojima's debut Joint (2021) has been compared favourably to Goodfellas (1990). The film depicts the ongoing underworld of modern Japan with a documentary-like aesthetic. It Comes (2018), from director Tetsuya Nakahima (Confessions, 2010) sounds like it has echoes of both Ring (1998) and Western horror entry It Follows (2014).
The Japan Foundation Touring Programme can be found in selected cinemas all around the UK in February and March.