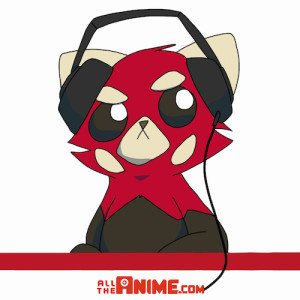 Anime Limited Podcast #16 – 21st August 2016
The time has arrived for the next Anime Limited Podcast! On this episode [recorded on 18th August] join Jeremy, Andrew and Keith to discuss a variety of topics relating to upcoming releases of ours as well as answering your questions. Topics range from anime in 4K, updates on upcoming Gundam releases (including Turn A Gundam), most "exotic" favours of ice cream, anime from this current season we've been watching and more!
We're going to be recorded another podcast very soon so please keep an eye out for that.
As always please note this podcast contains strong language and any views expressed by individuals in this podcast do not reflect those of Anime Limited.

(To download the podcast as an mp3, click on the arrow pointing down in the top right corner of the player above.)
Download and subscribe to the podcast through iTunes UK HERE.
Find our Souncloud page here: HERE.
There is also a Soundcloud app available on both iTunes and Google Play, so you download and listen to our podcast through there as well.
We look forward to hearing your thoughts.
Signing out~!
Jeremy
---
Past Podcasts episodes:
Episode #1 | Episode #2 | Episode #3 | Episode #4 | Podcast #5 | Podcast #6 | Podcast #7 | Podcast #8 | Podcast #9 |Episode #10 | Episode #11 | Podcast #12 | Episode #13 | Podcast #14 | Podcast #15