Podcast #24 – 16th June 2017
June 16, 2017 · 0 comments
All The Anime Podcast #24 – Season 2, episode #2: "Hot mess"
[Recorded on 15th June 2017]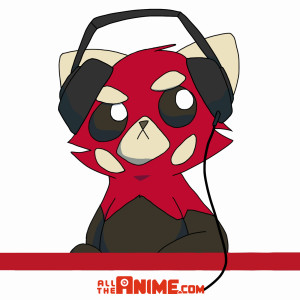 It's time for another episode of the Anime Limited / AllTheAnime Podcast!
On this episode join Jeremy, Andrew Kerry, Keith and Jessica as they discuss a variety of topics relating to anime and not, in a nice light-hearted, chilled out hour of talk to wrap-up your week.
Topics covered (but not limited to) include some brief thoughts on happenings in the world of video games following E3, the recently announced Cowboy Bebop live-action TV series, the 'classic' 90210 TV series, some brief talk why Macross hasn't been released in the United Kingdom, anime releases we're most proud of, updates on a few of our upcoming titles and more!
And of course, we reveal what we'll be watching to discuss on the show next week, following our call for suggestions on the last episode.
A fun podcast as always! We hope you enjoy listening to it and we'll be back next Friday with another episode for you!
NOTE: As always please note this podcast contains strong language and any views expressed by individuals in this podcast do not reflect those of Anime Limited.

(To download the podcast as an mp3, click on the arrow pointing down in the top right corner of the player above.)
Download and subscribe to the podcast through iTunes UK HERE.
Find our Souncloud page here: HERE.
There is also a Soundcloud app available on both iTunes and Google Play, so you download and listen to our podcast through there as well.
---
Past Podcasts episodes:
Season 1
Episode #1 | Episode #2 | Episode #3 | Episode #4 | Podcast #5 | Podcast #6 | Podcast #7 | Podcast #8 | Podcast #9 |Episode #10 | Episode #11 | Podcast #12 | Episode #13 | Podcast #14 | Podcast #15 | Podcast #16 | Podcast #17 | Podcast #18 | Podcast #19 | Podcast #20 | Podcast #21 | Podcast #22
Season 2 
Podcast #23
Signing out~!
Jeremy